Thailand Retreat
Breath, Bodywork; Movement, and Stillness
Join us for a deeply restorative hands-on retreat, surrounded by the unparalleled natural beauty of Thailand's Koh Sok National Park. Take your skills, embodiment, and health to their next level, as you learn, practice, move, and relax on a remote floating raft-house.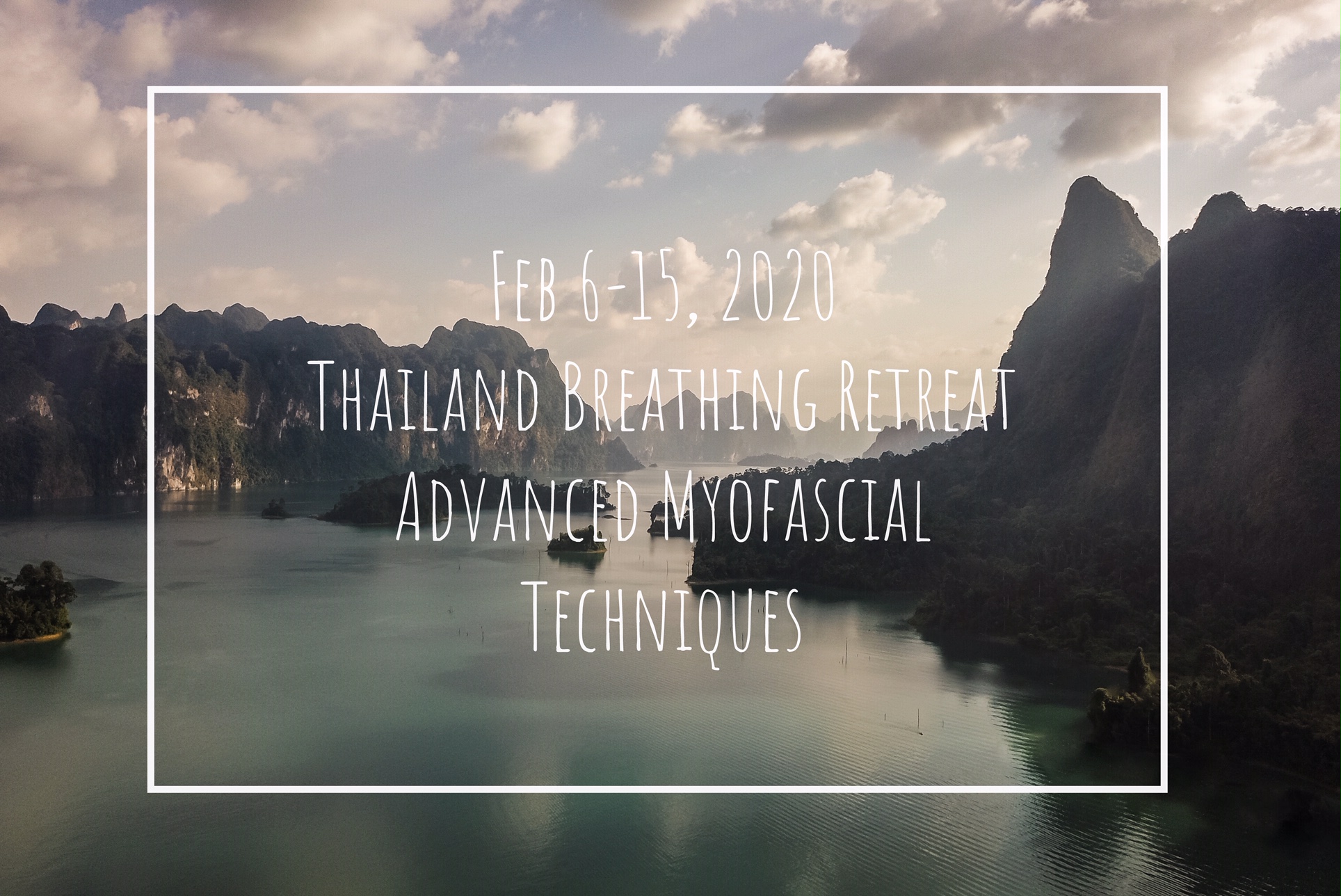 Thailand Retreat At-a-Glance
10 days: Feb 6-15, 2020
Khao Sok National Park, Thailand
Advanced Myofascial Techniques Rib I + Rib II in a special extended format
Additional offerings and Guest Teachers, TBA
Movement, Yoga, Bodywork Tutoring Clinics, and more
Companions welcome!
Affordable all-inclusive tuition. Payment plans available.
Earn 36 - 60 CAMT / NCBTMB-Approved CE Credits (depending on options chosen)*
Tax-deductible tuition and expenses*
Register now with a $350 deposit ($250 CAMT)
*Approved CE credit available upon request: please inquire. Tuition and travel expenses are typically tax-deductible as professional development/continuing education; check with your tax professional.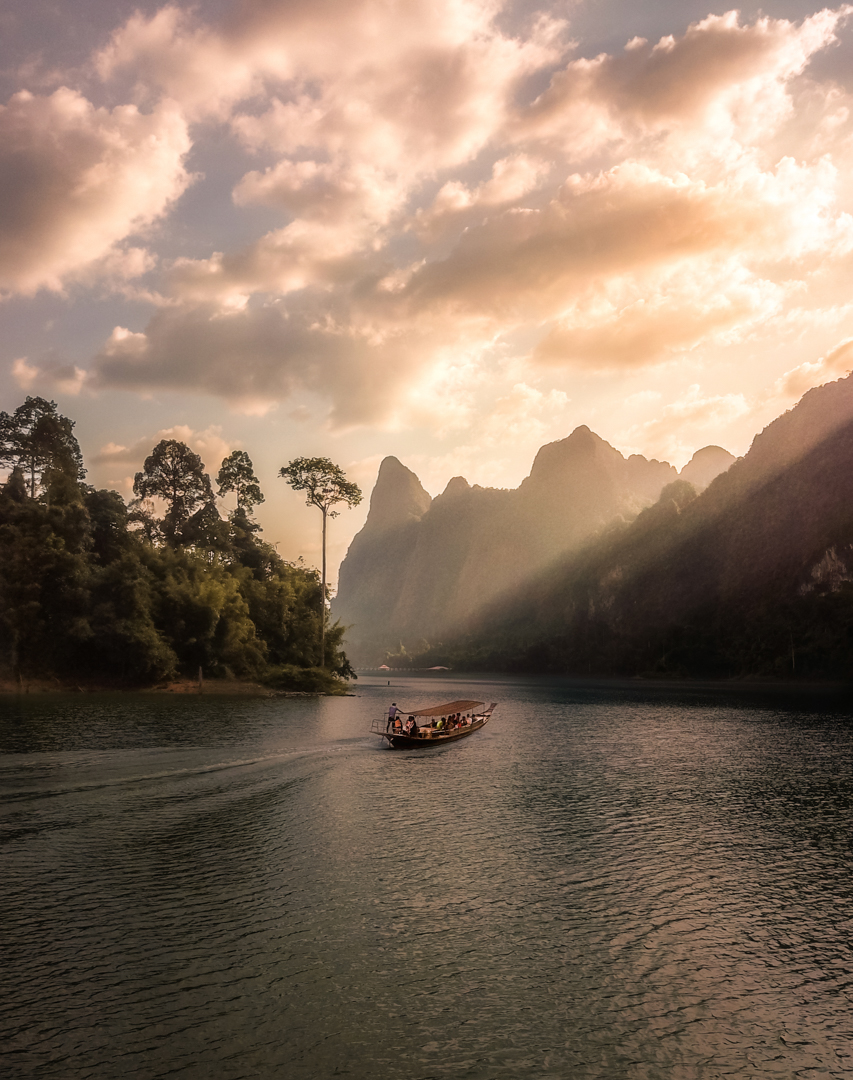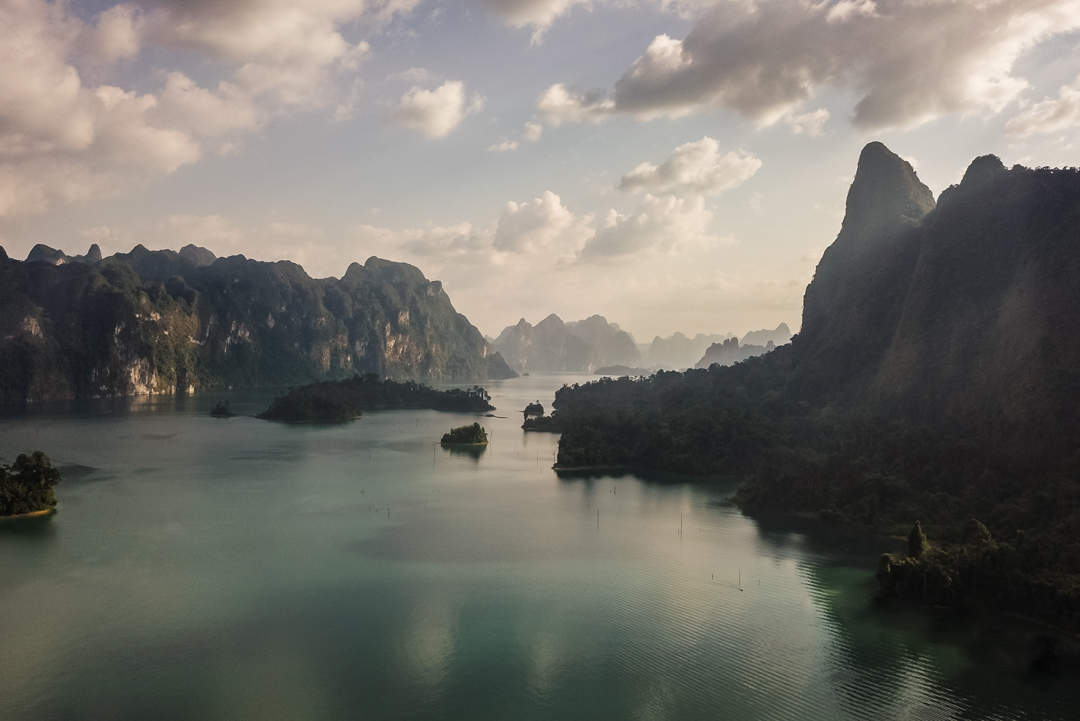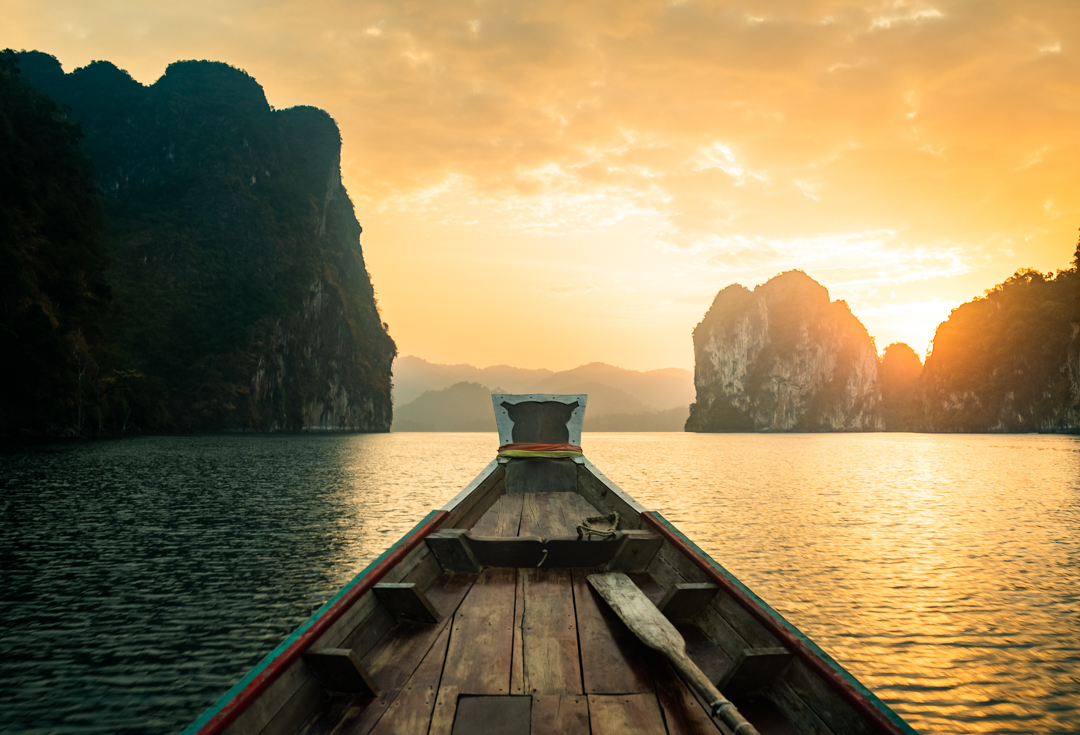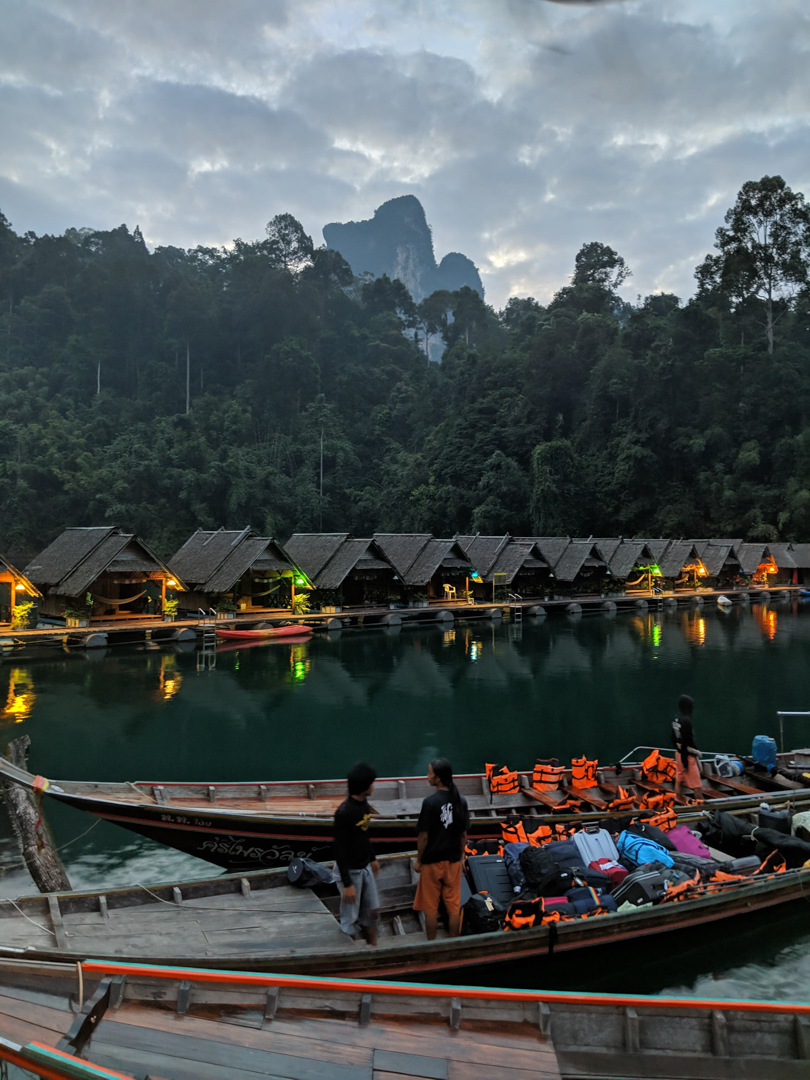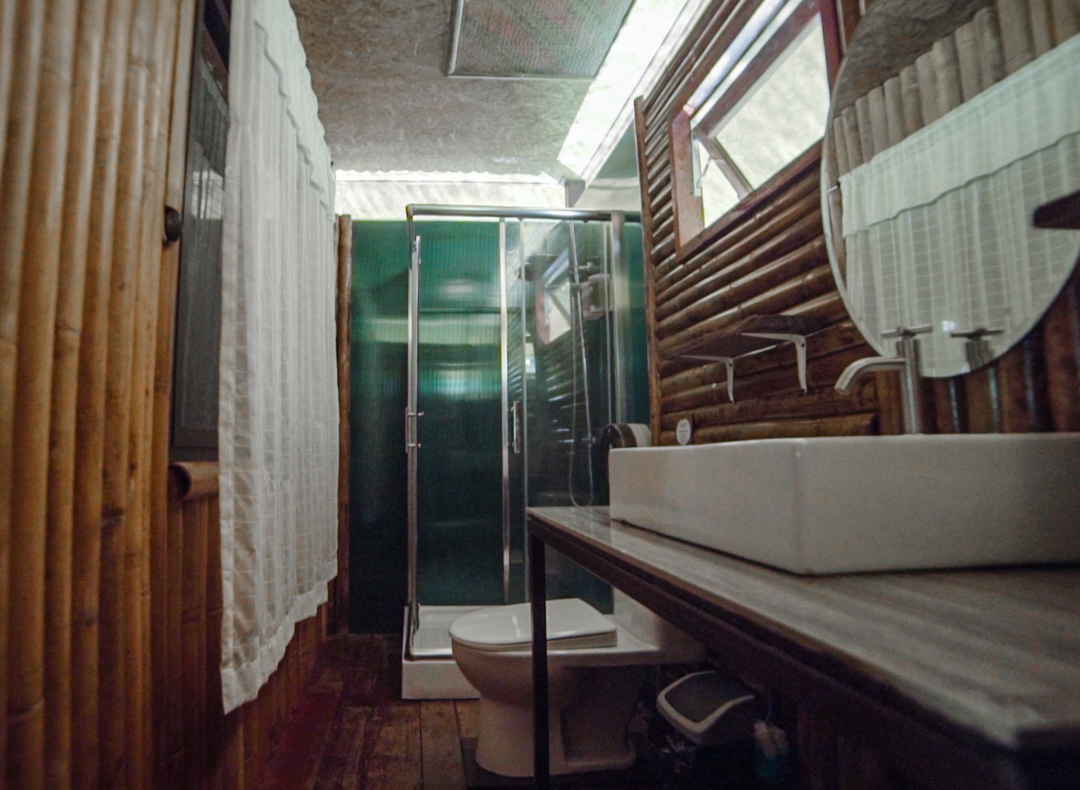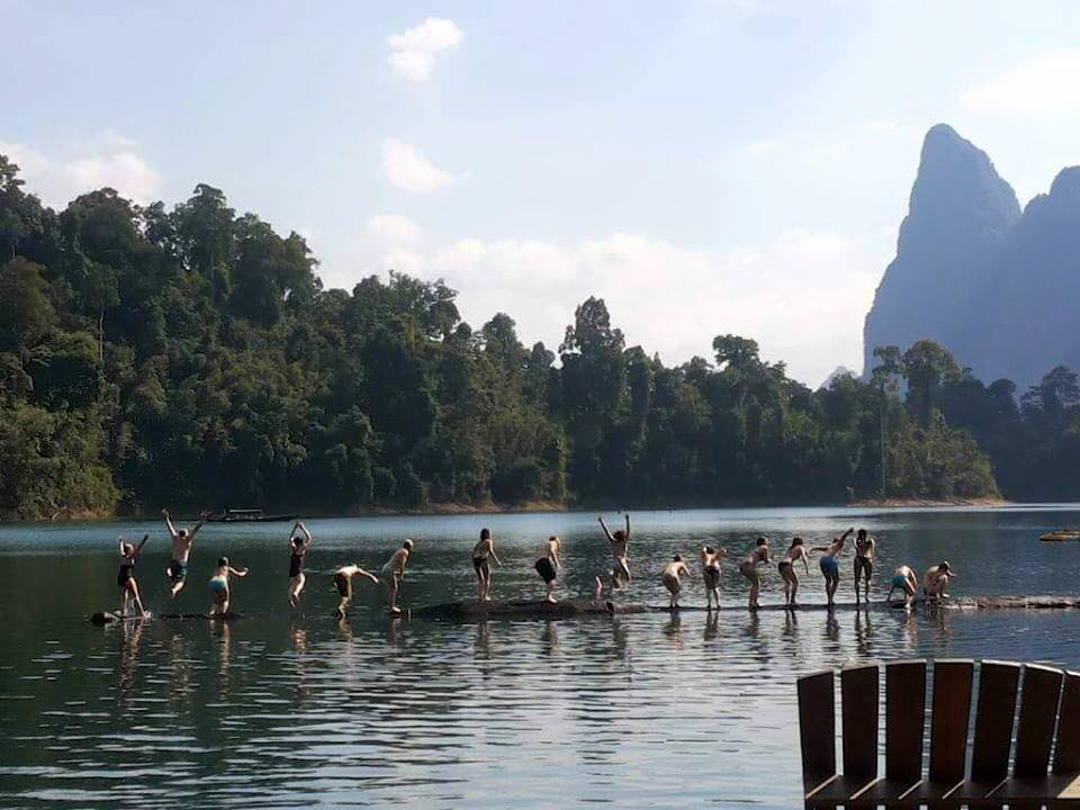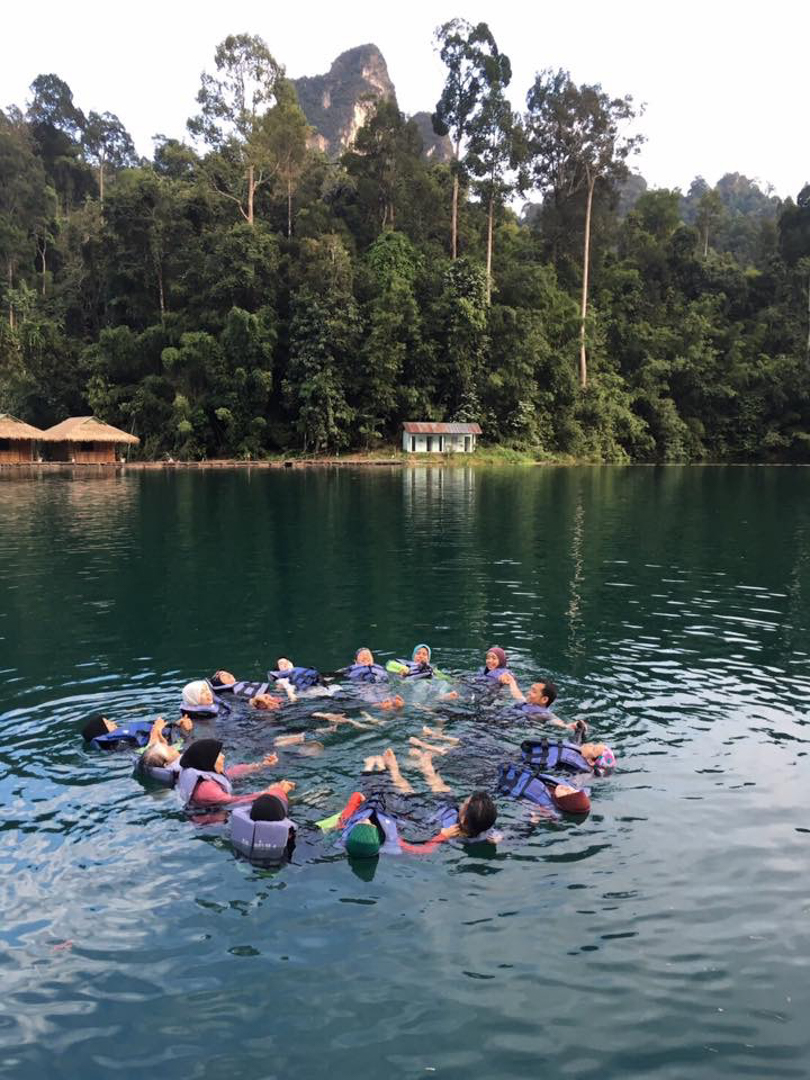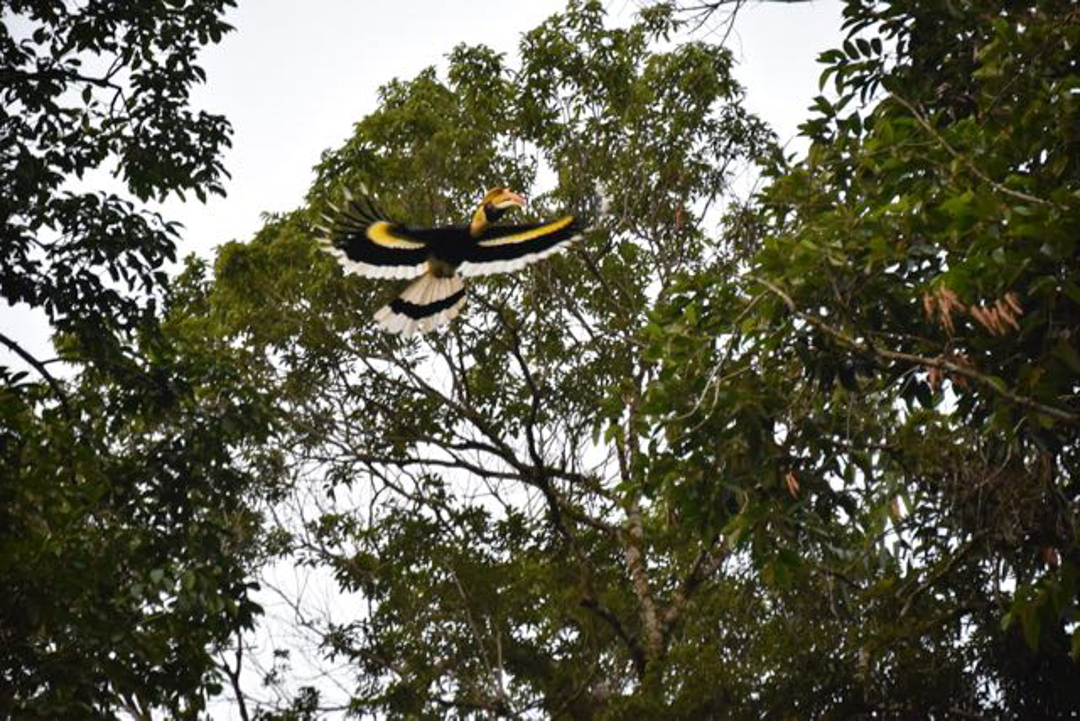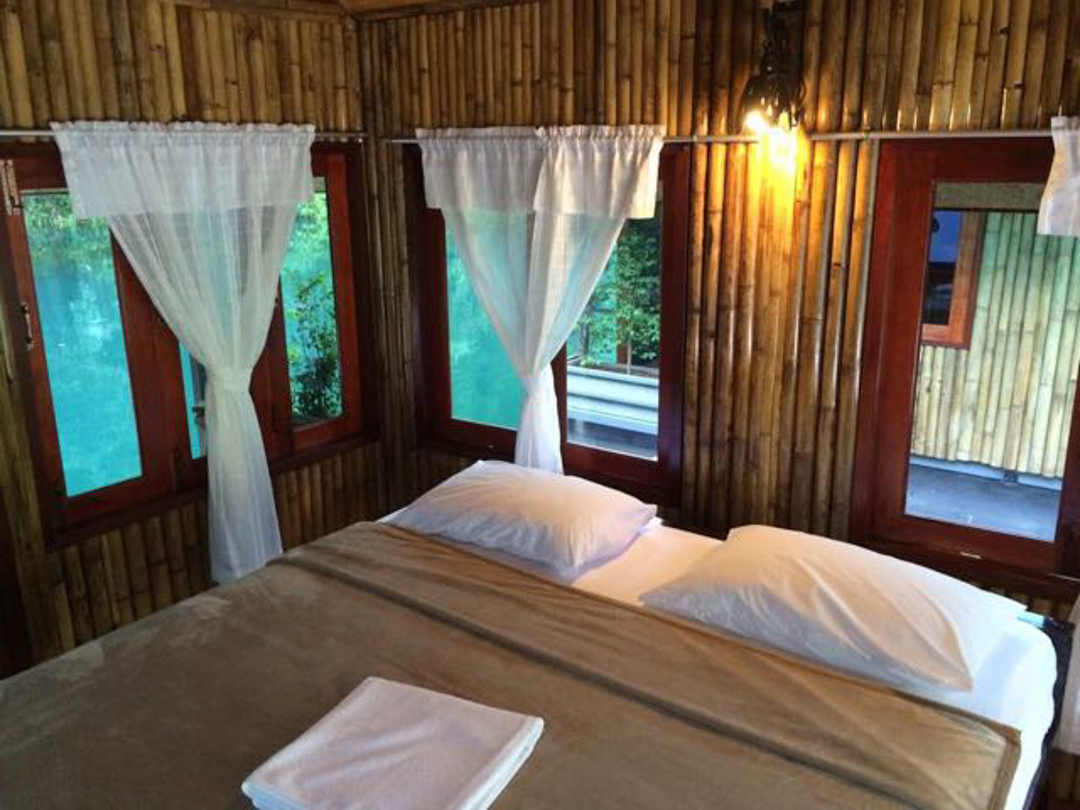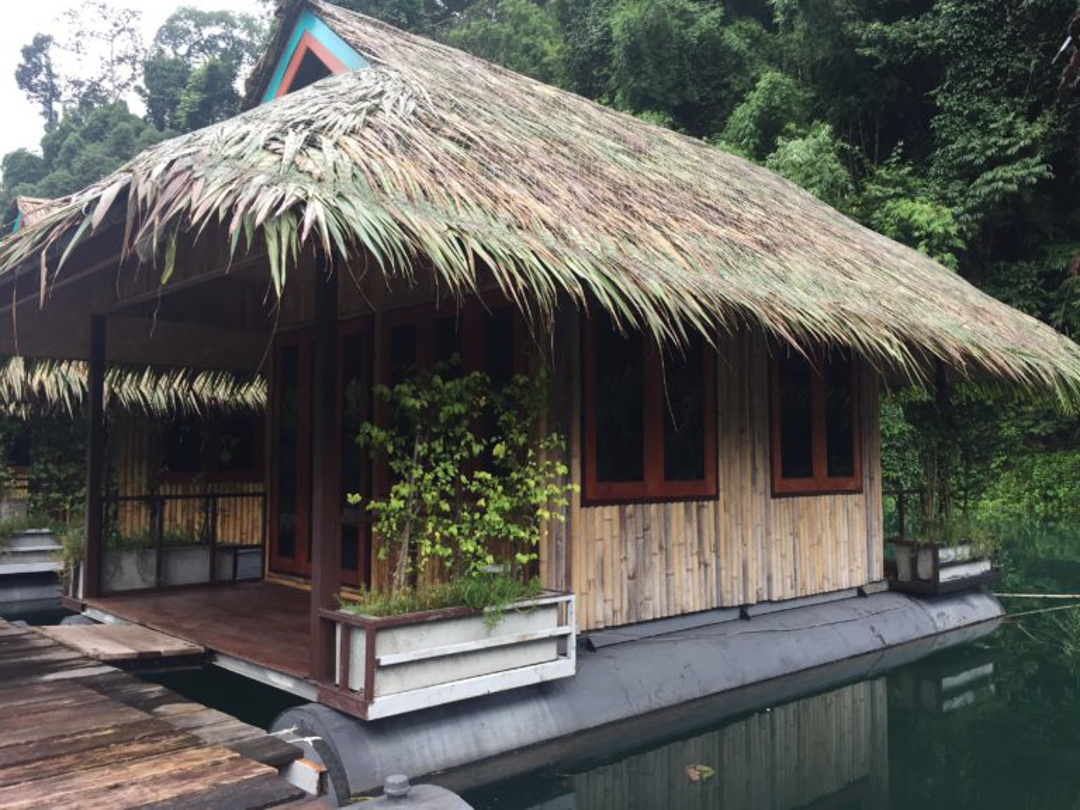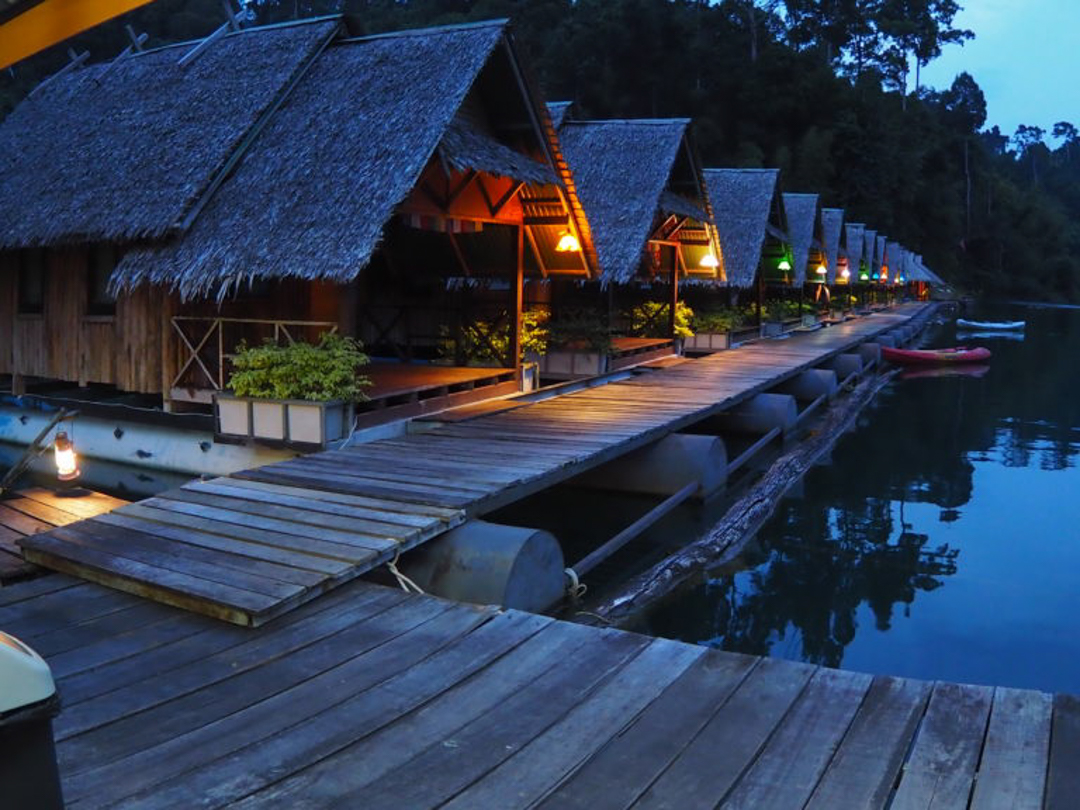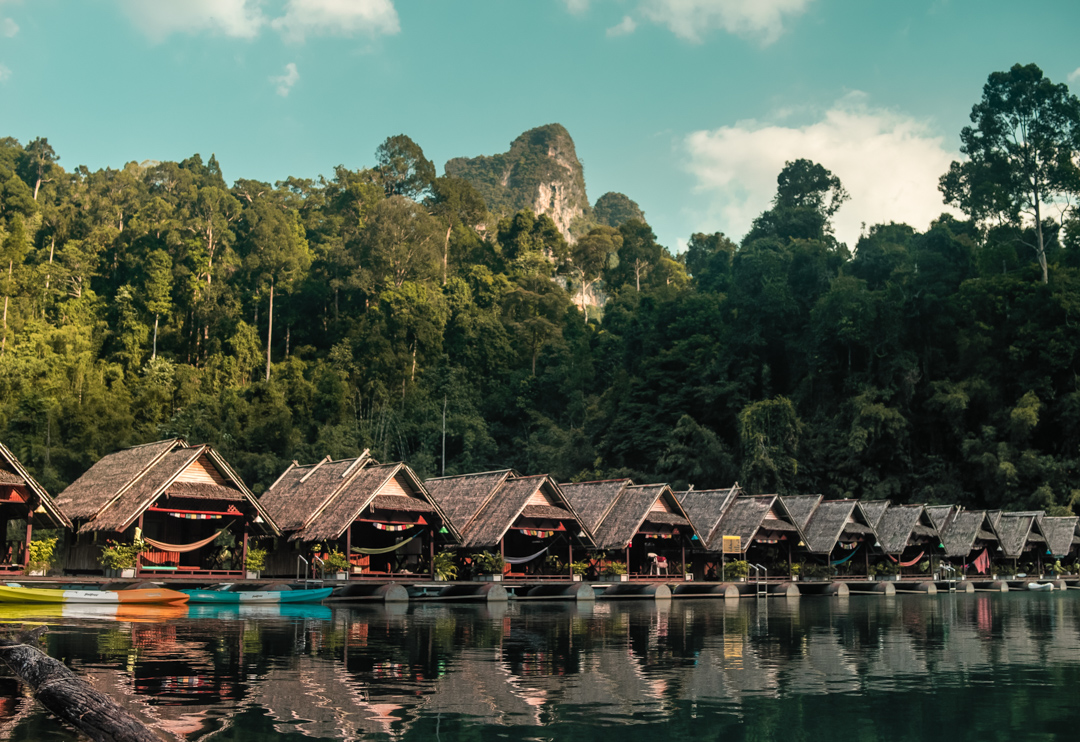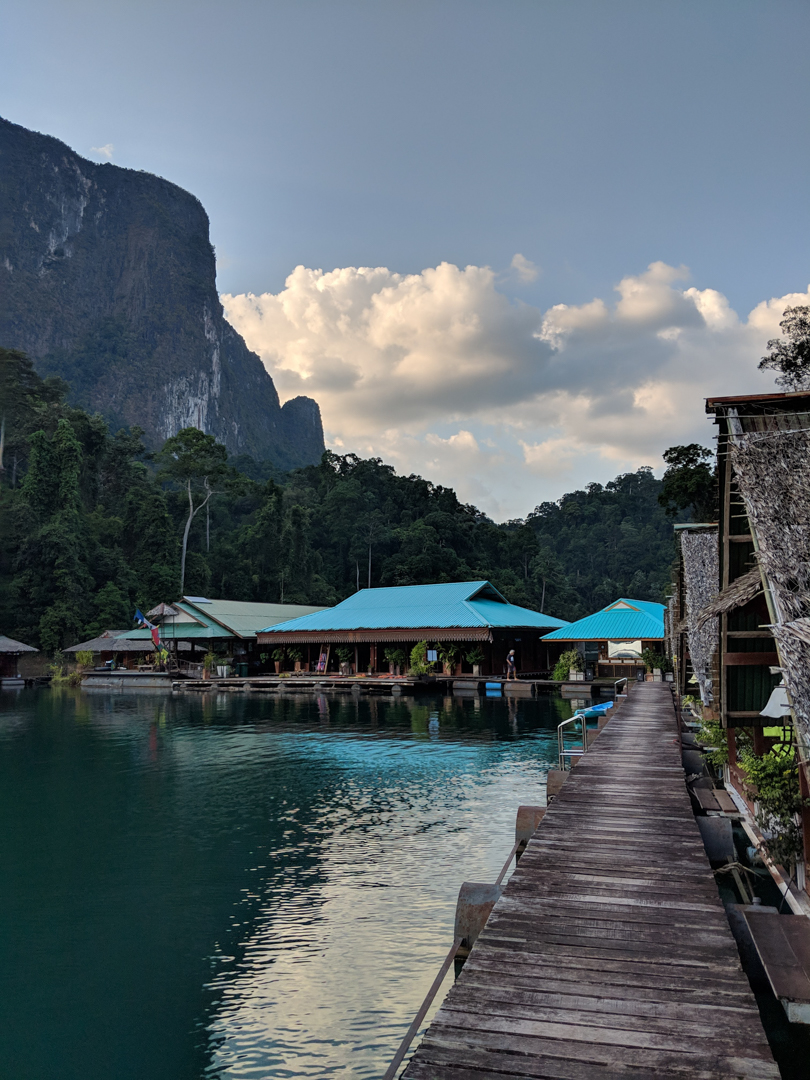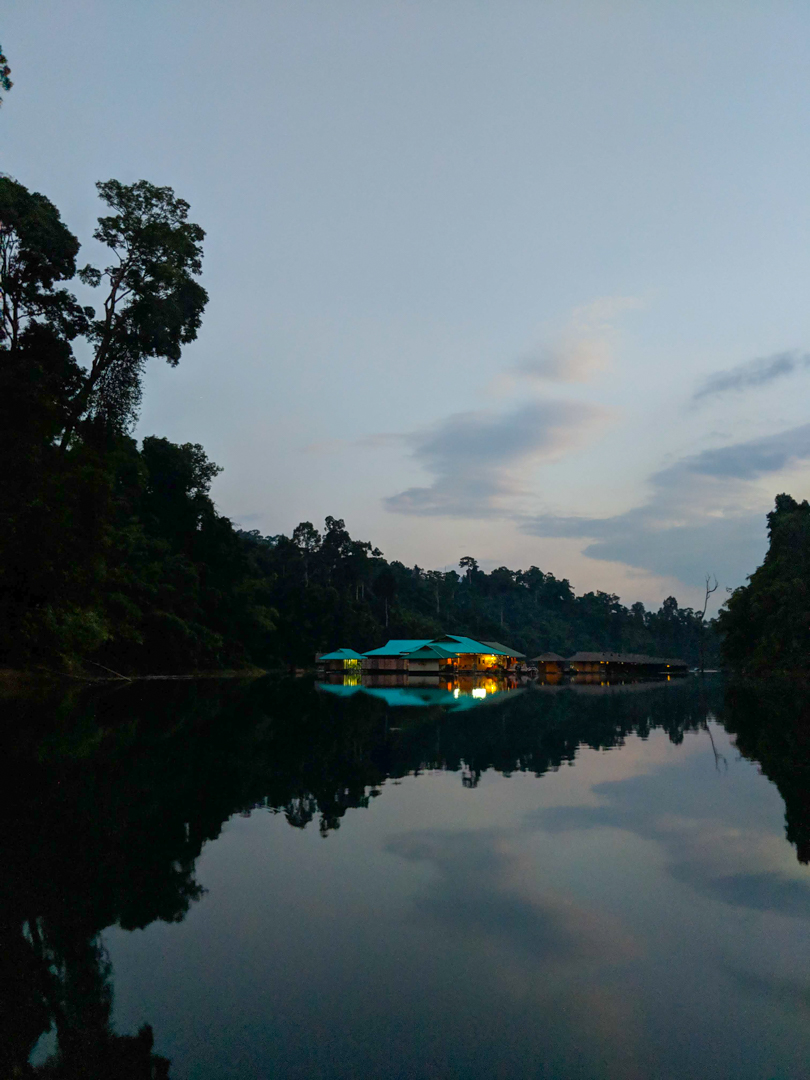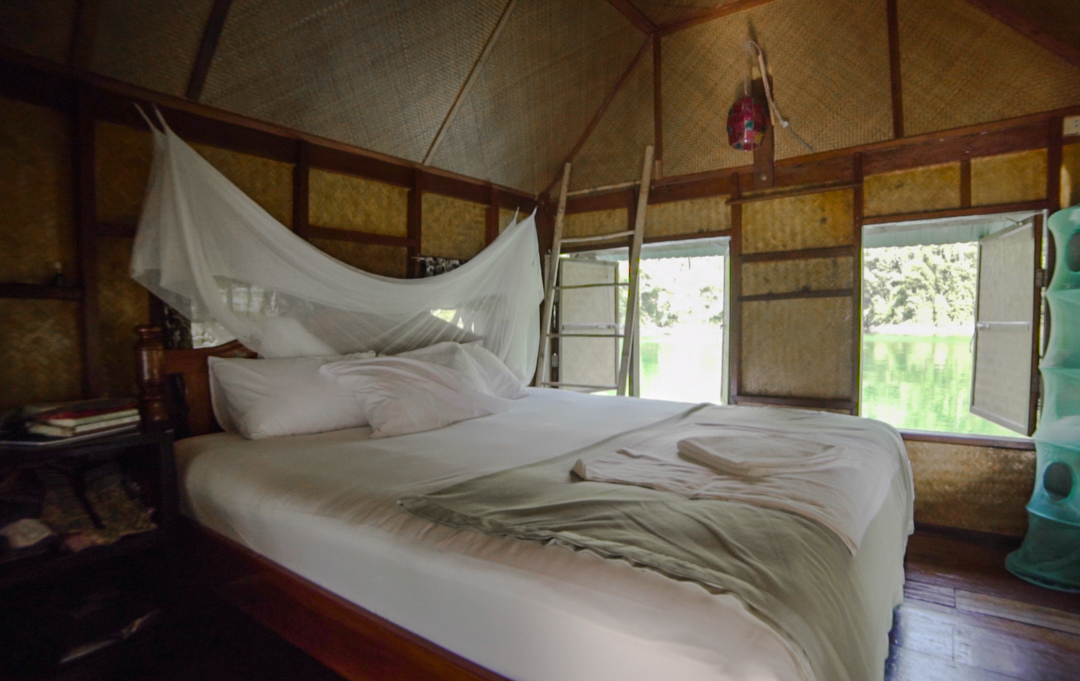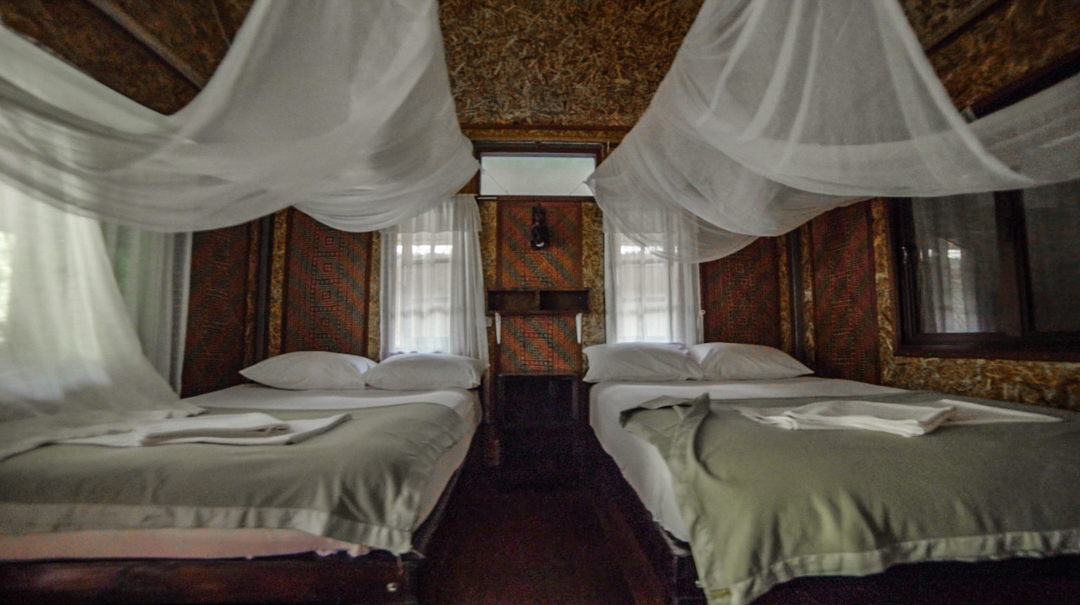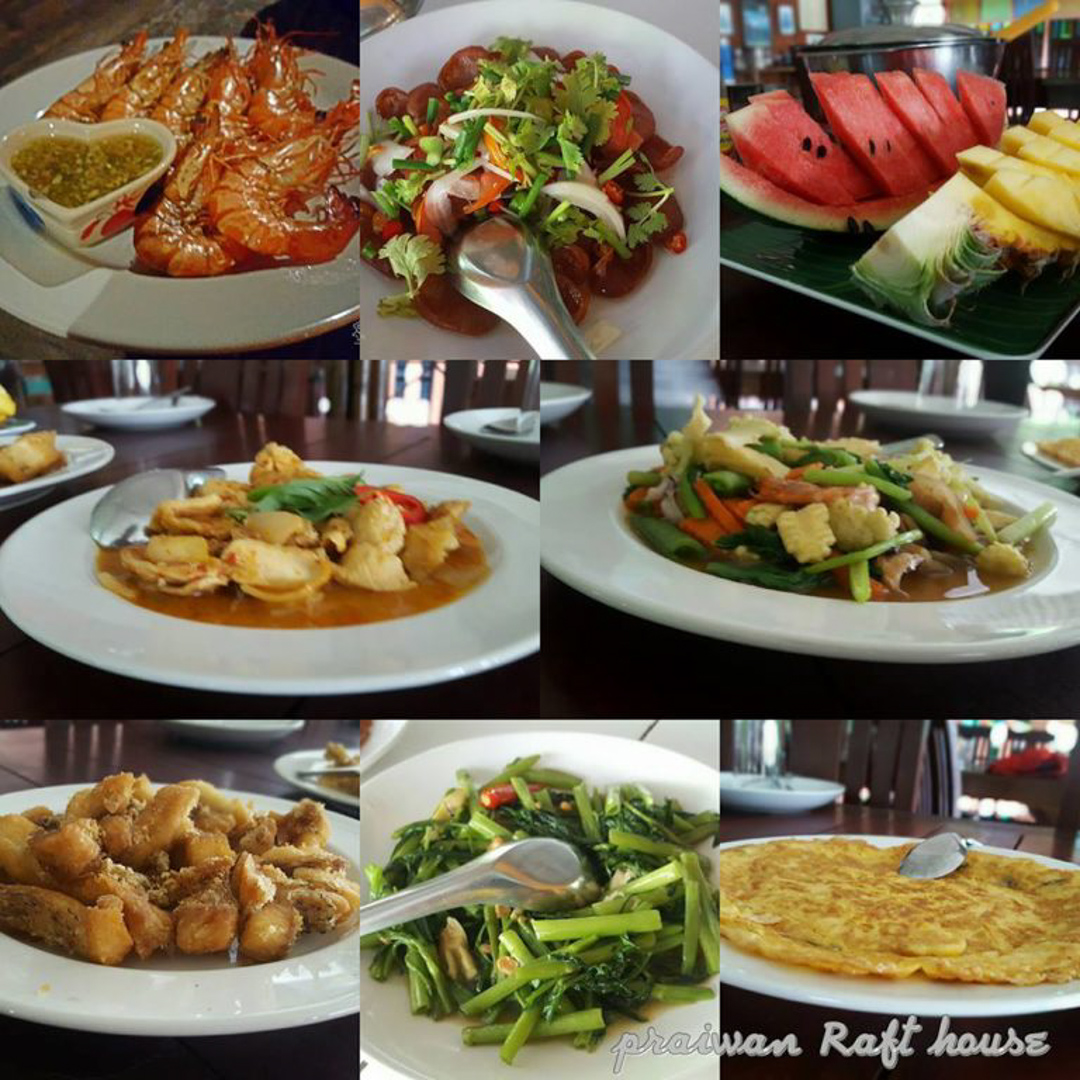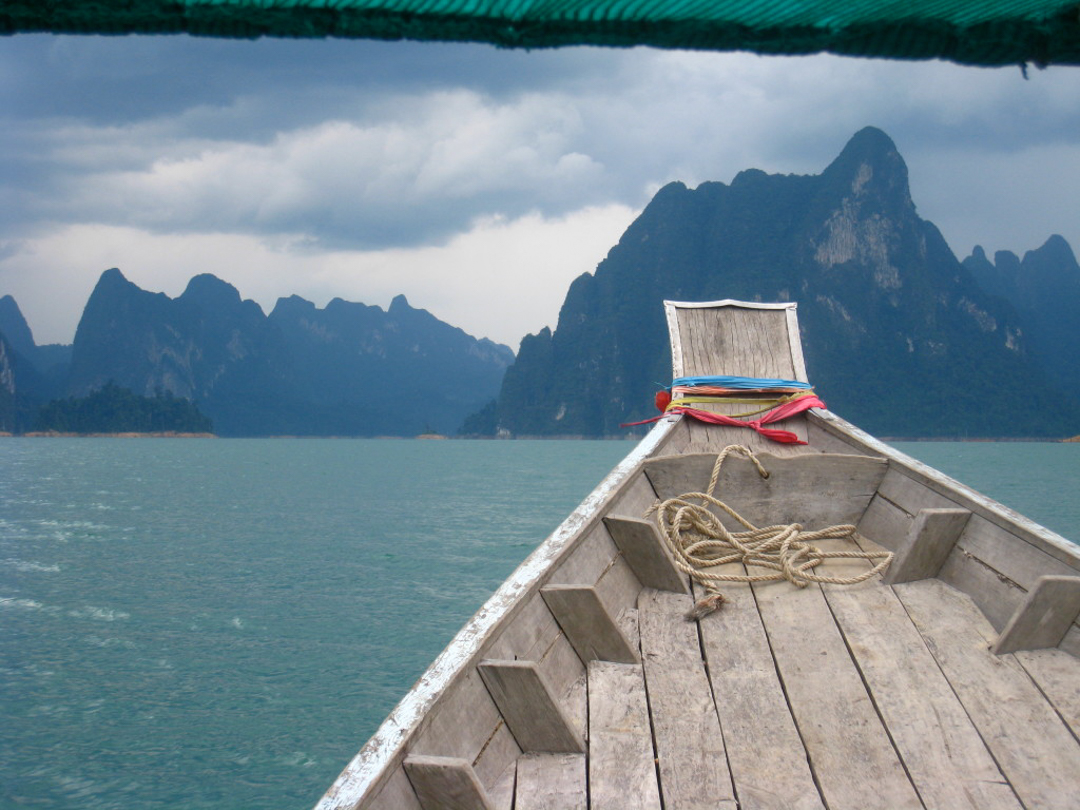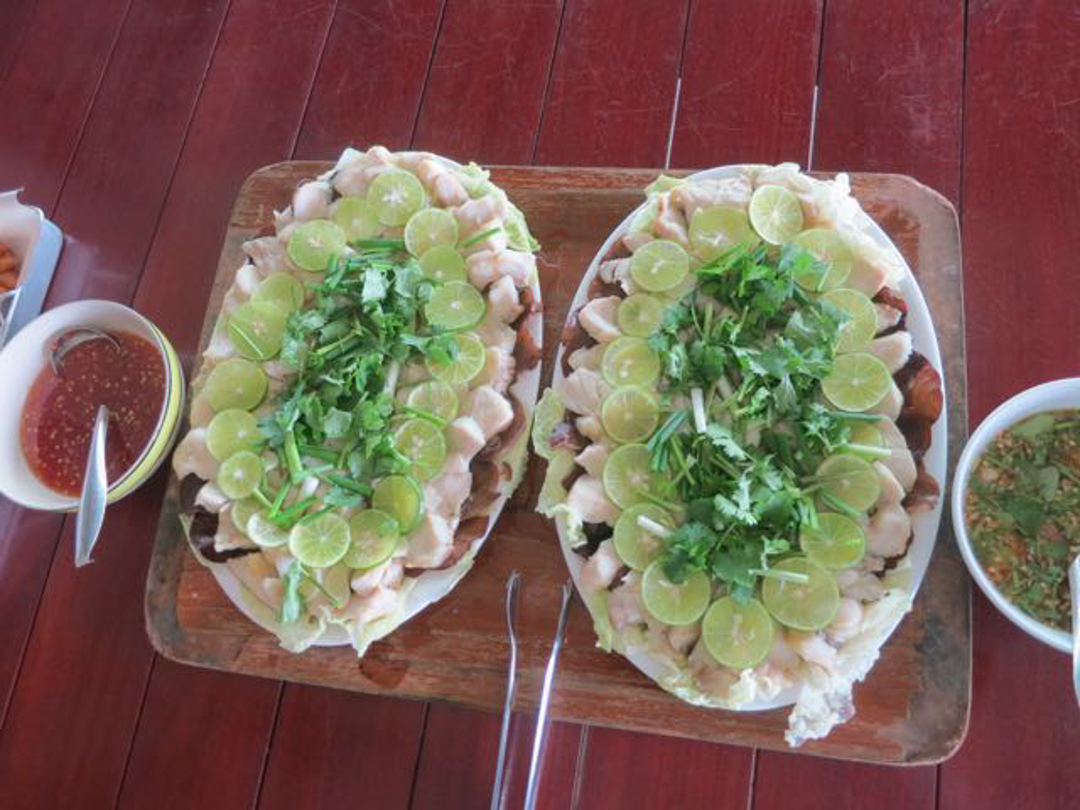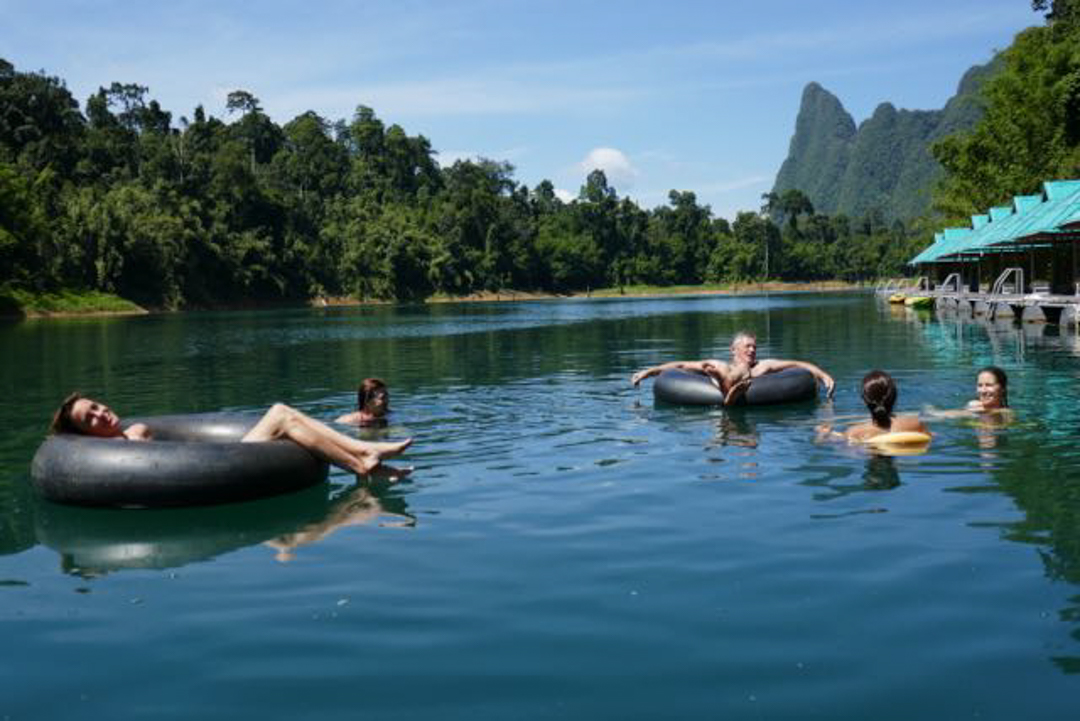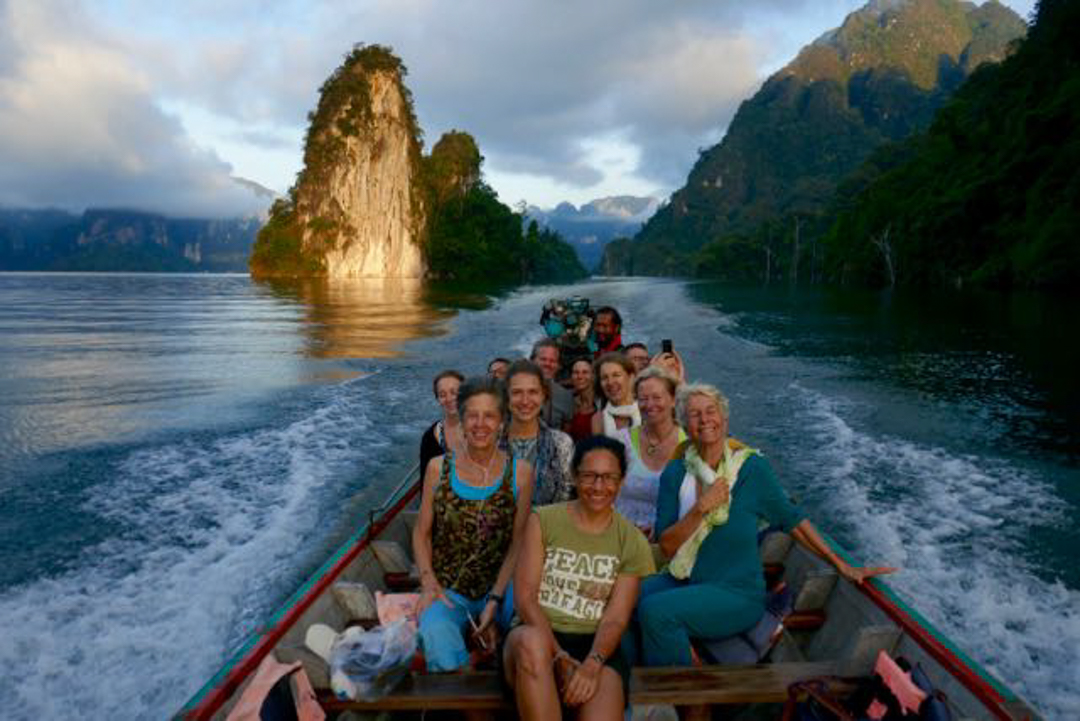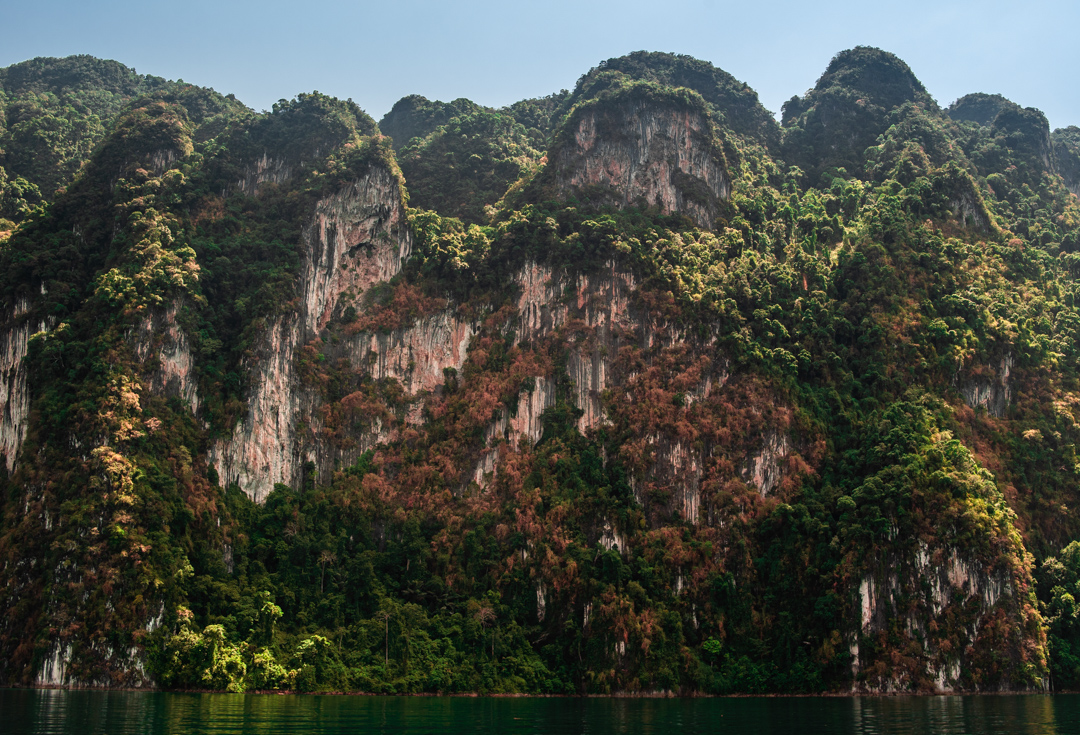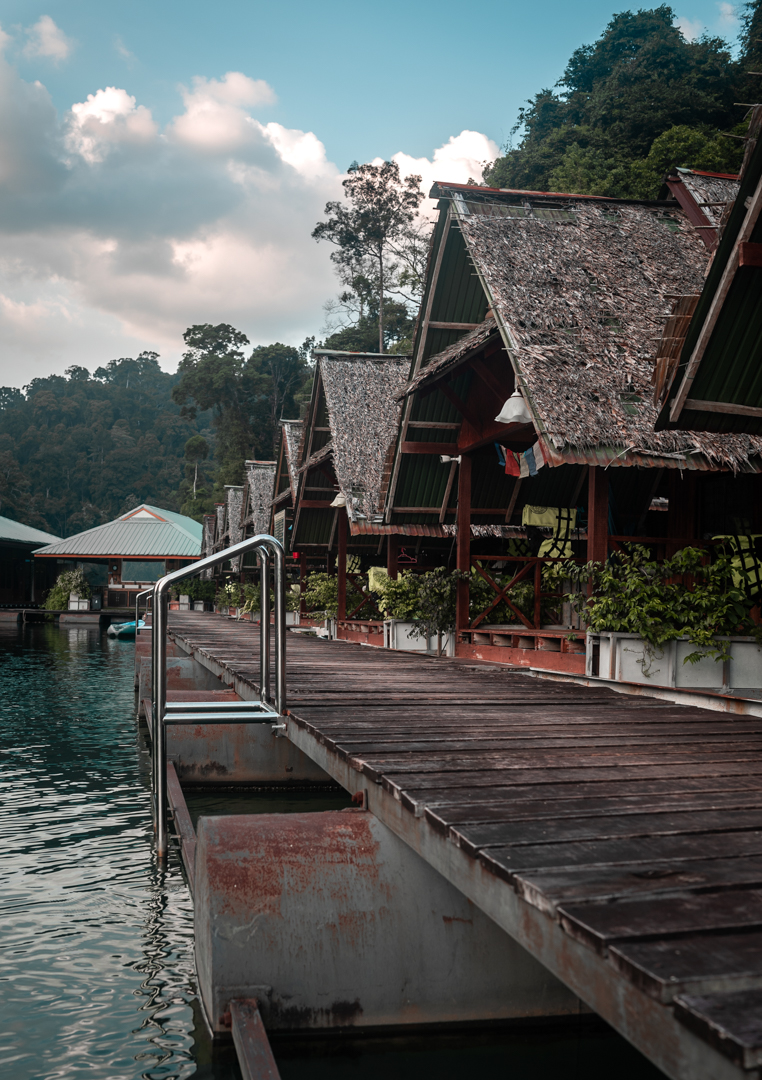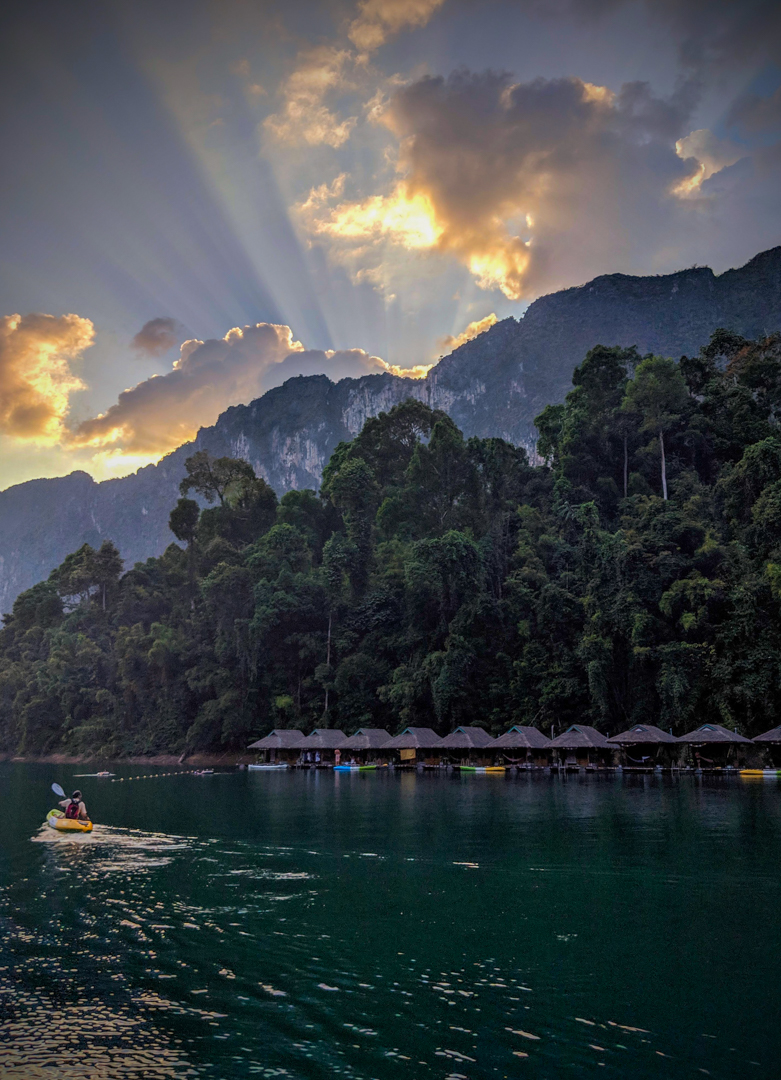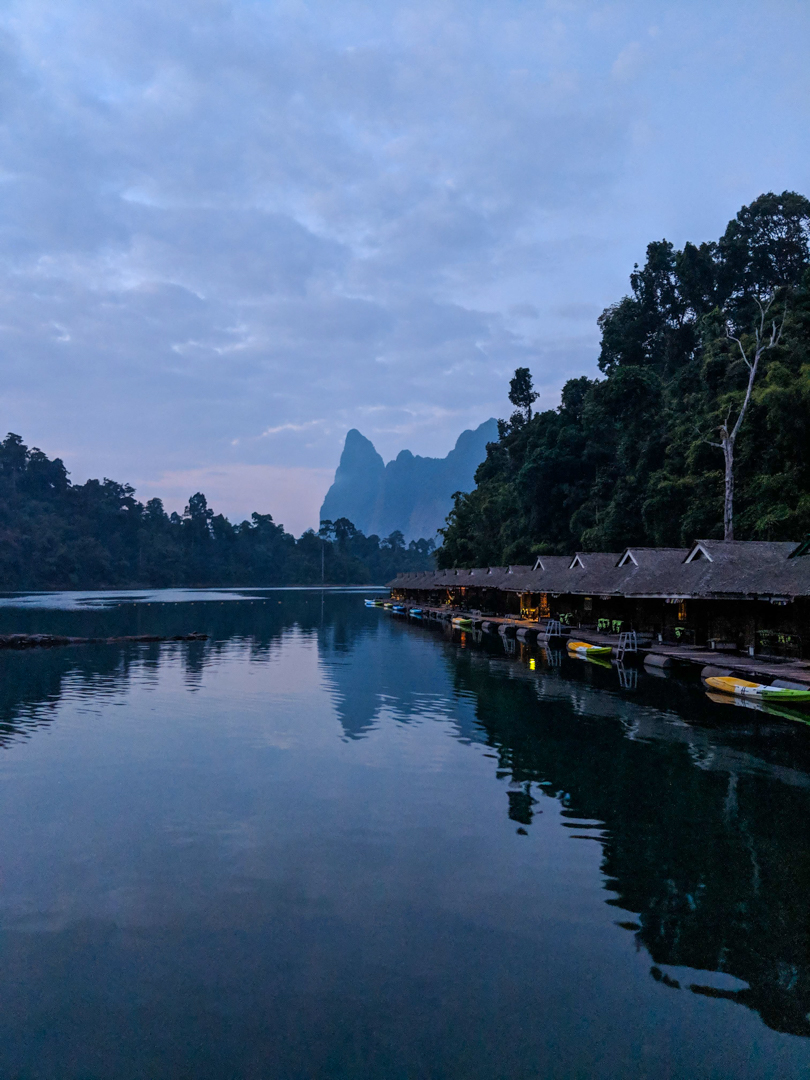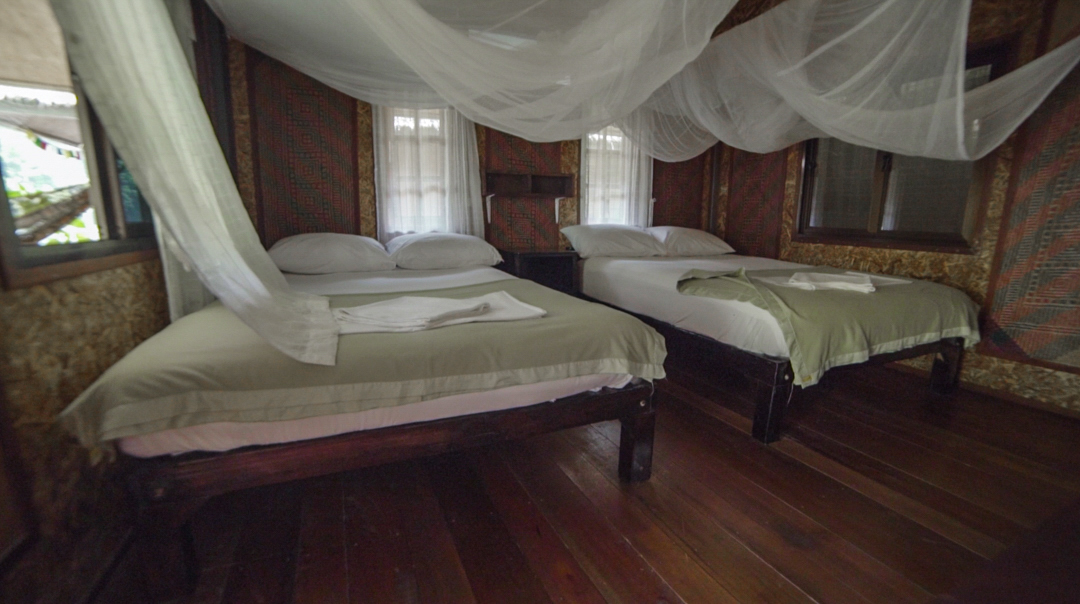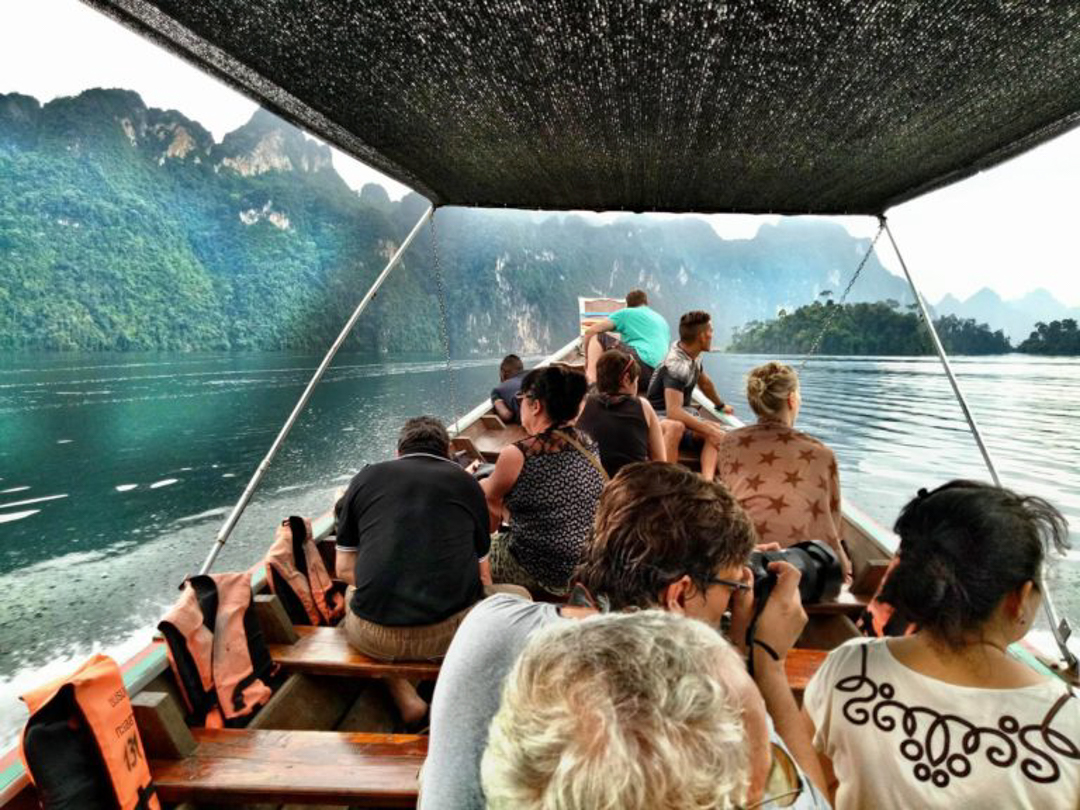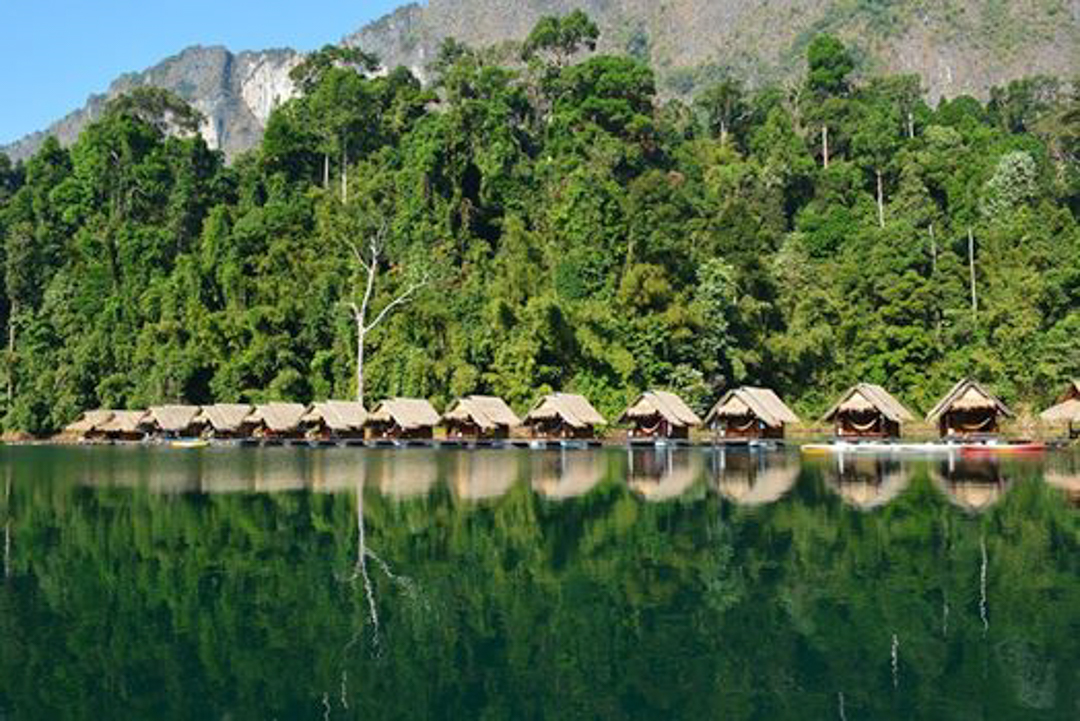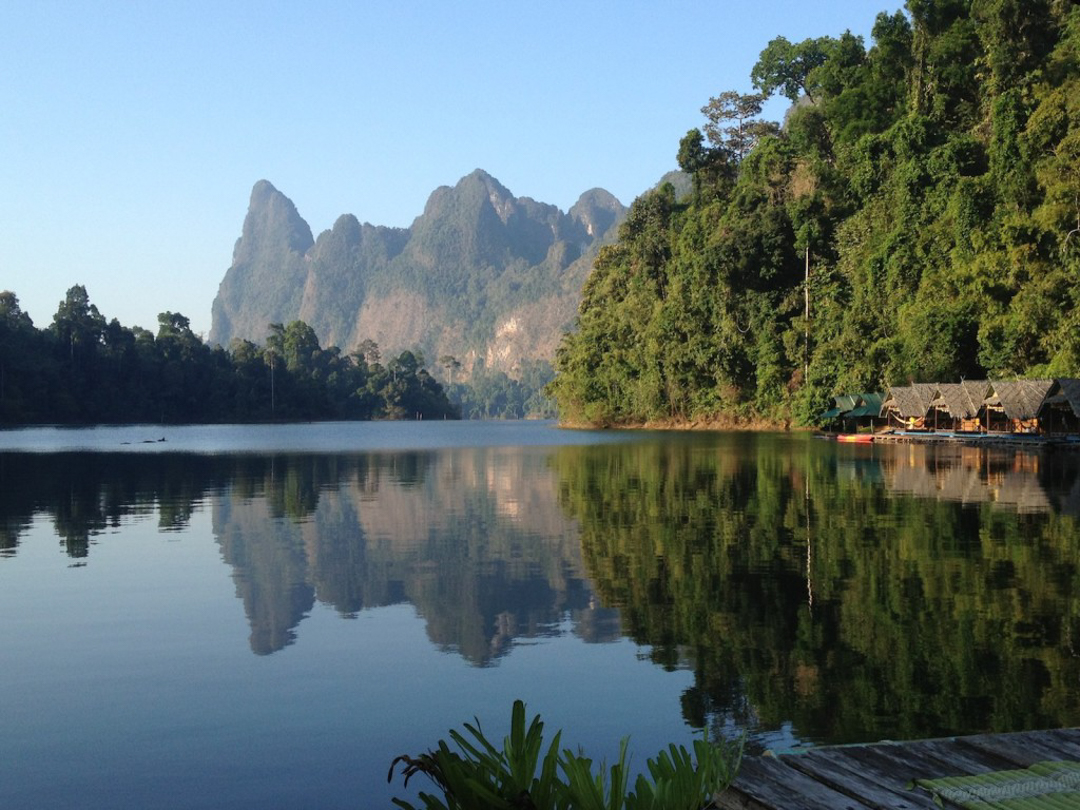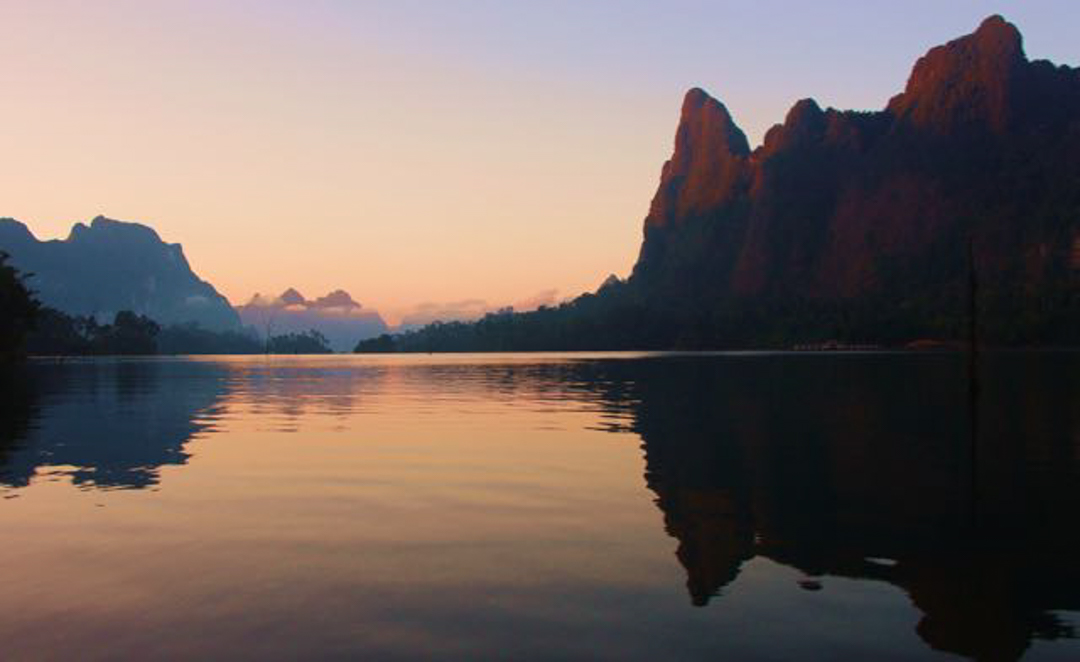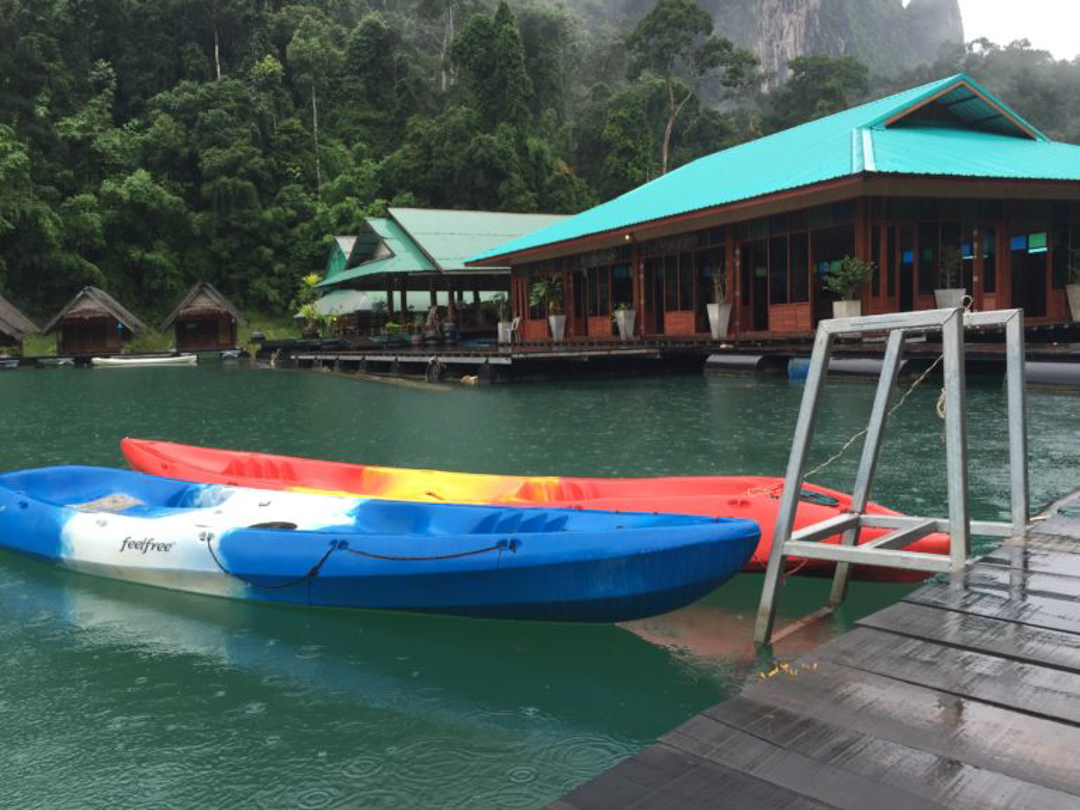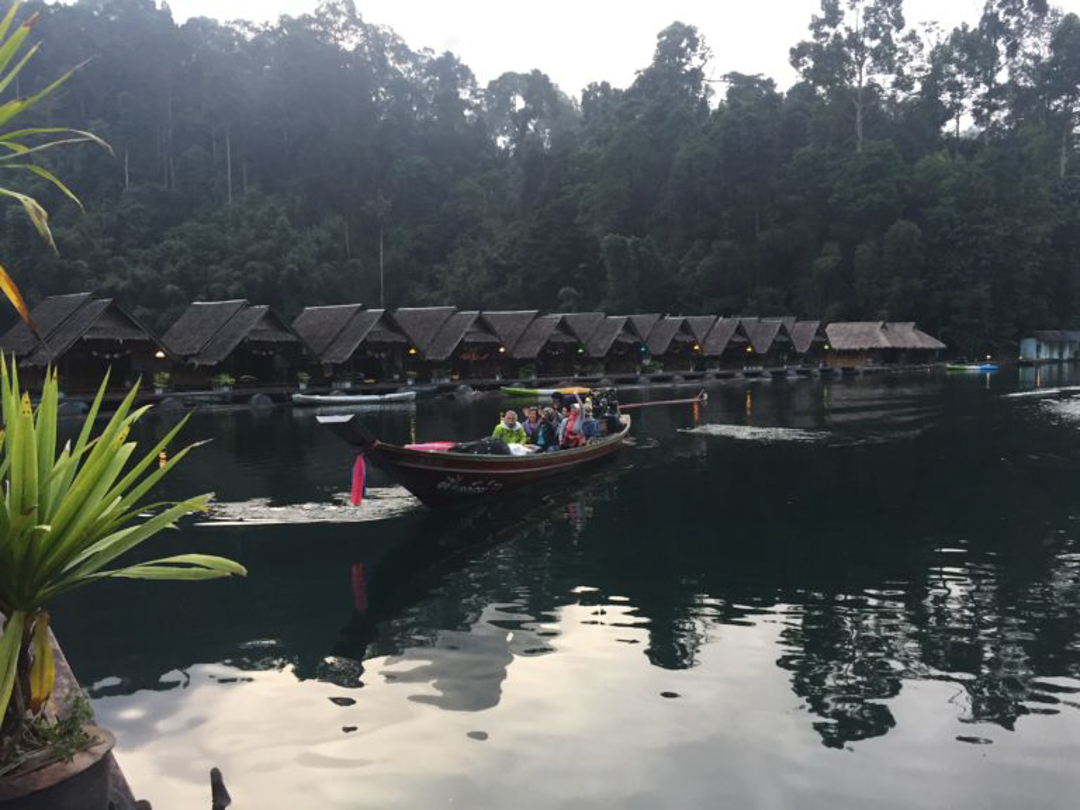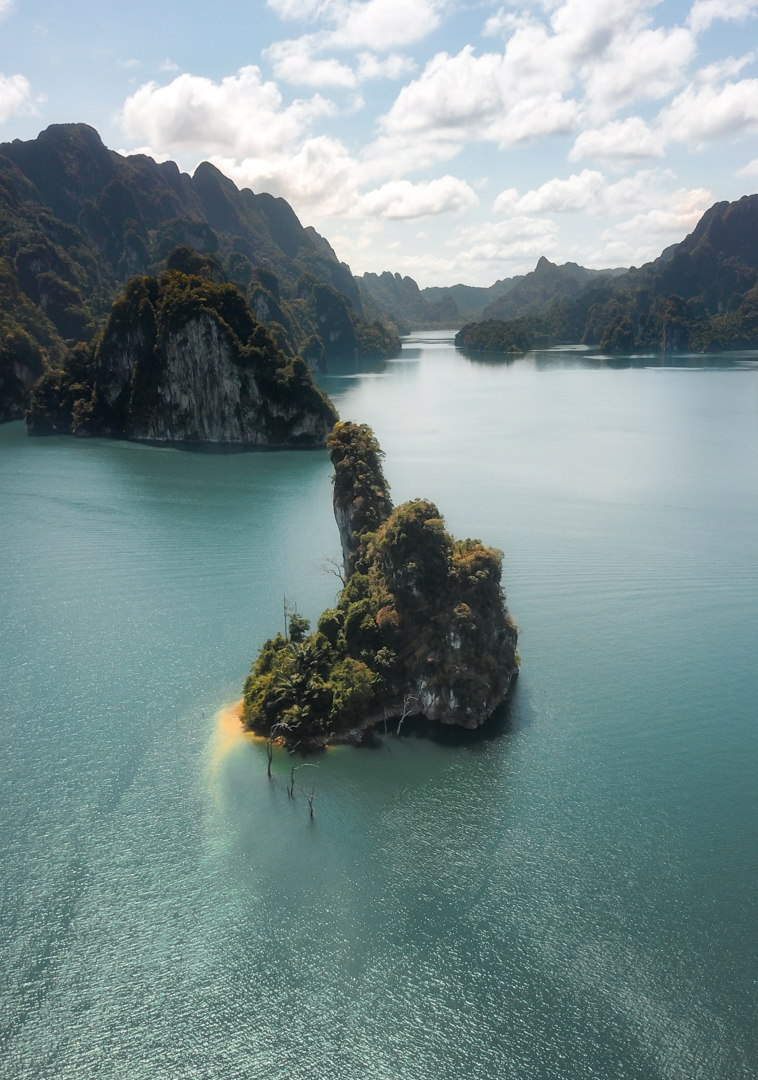 Our schedule will balance professional with personal inquiry. Elements will include:
Daily yoga or movement class (all levels).
Hands-on training: 'Rib Issues' (Rib I) and 'The Upright Ribcage' (Rib II) courses in the Advanced Myofascial Techniques series, in a special expanded format
Extended faculty-supervised bodywork clinics/practice sessions
Additional options for individualized faculty supervision, mentoring, advising, and sessions (earn credits for CAMT I or II)
Digital detox: plenty of time for off-line relaxing, reading, receiving bodywork, reflection, and enjoyment
Delicious meals and snacks prepared with an abundance of local flavors using healthy, fresh ingredients. (Special diet? No problem! Just email us.)
Kayaking, swimming, hiking, cave-exploring, wildlife-watching, field trips, and other nearby activities
More offerings from the Advanced-Trainings.com faculty and special guest instructors will be announced as they're added; stay tuned!
Credit and Certification: retreat participation earns credits toward Certification in Advanced Myofascial Techniques (CAMT, Levels I and/or II). From 36 to 60 credits are possible, depending on classes and options you choose. Approved CE/professional development credit (NCBTMB, FL, NY, State/Provincial, IASI, CAMT, and others) is also available by request: please inquire.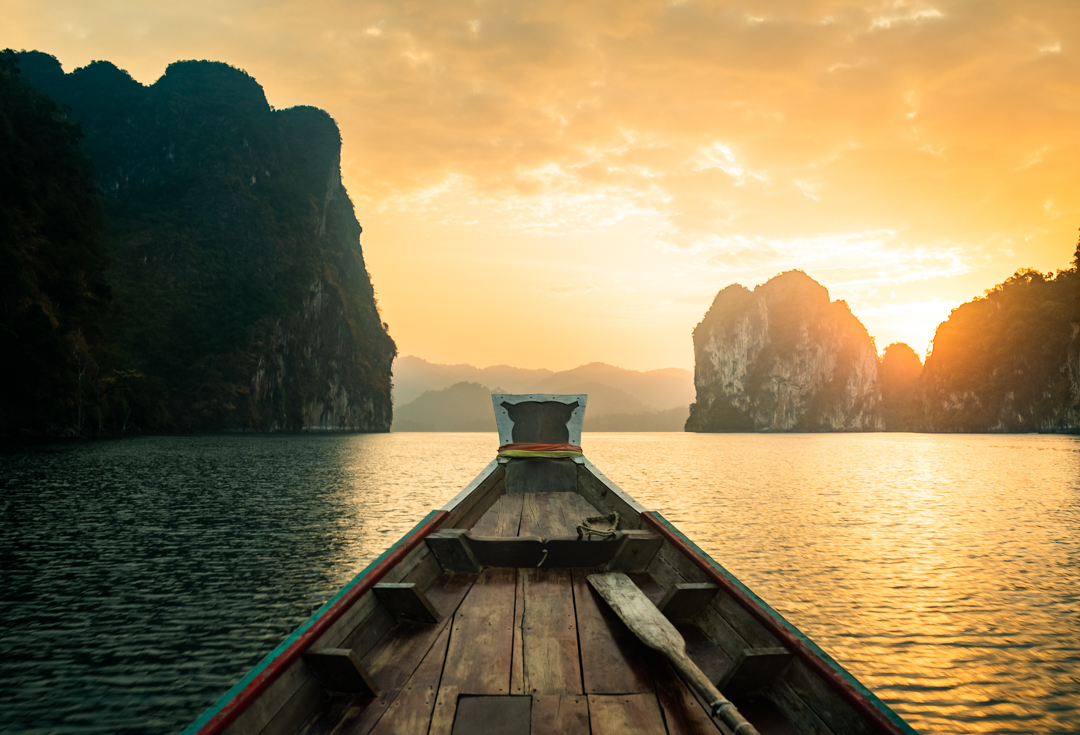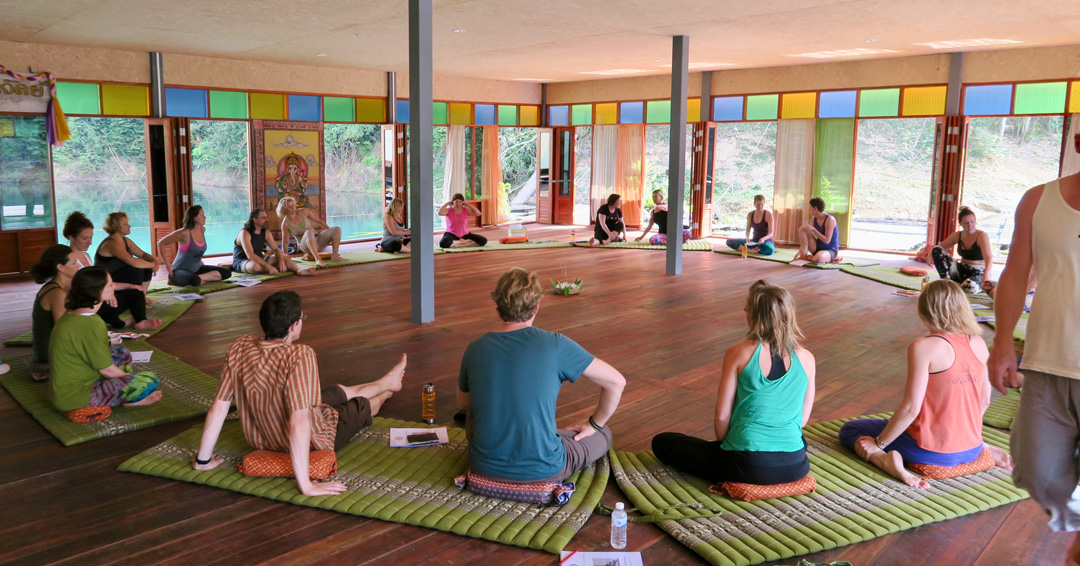 All-inclusive fee (pricing here) covers everything you'll need for the entire life-changing 10-day retreat, beginning with easy airport pickup and return; tranquil accommodations (upgrades available); delicious meals and snacks; engaging classes, clinics, and workshops; class credit; and more. (Some field trips, individual sessions, additional credit options, or other miscellaneous alternatives may require a modest additional fee.)
Hold your space with a deposit; payment plan available.

Review all payment options and policies here.
Companions welcome! While the hands-on training segments are limited to professionally trained bodyworkers and manual therapists, we encourage everyone's participation in the daily yoga/movement classes, bodywork supervision clinics (as receivers!), field trips, and more.
Three types of comfortable accommodations available:

Standard Bungalow: 2 double beds, ensuite bath. (Come with a friend, or we can pair you with a same-sex roommate.)
Original Jungalow: 1 queen bed, shared bath. (Perfect for single or couple; $300 more than Standard.)
Deluxe Bungalow: 1 king/queen bed, private ensuite bath. (Choice accommodations for a couples or single; $300 more than Jungalow.)

For great deals on Thailand travel, we recommend starting with kayak.com or skyscanner.com. (As of this posting, Bangkok round trip/return as low as $600 from the USA, £425 from the UK, or A$525 from Australia.) See JungleYoga advice below. For arriving/departing Phuket, or other flexible options, see the venue's travel site.

JungleYoga's Advice on Travel:
Booking Your Flights:
- Arrival on Feb 6: Meet the JungleYoga shuttle at one of the 3 options below:
1. Be at the Surat Thani airport at 9:05am. Please book your flight to arrive beforehand.
2. Be at the CBD1 hotel in Surat Thani town at 8:30am (NOTE: CBD means Central Business District)
3. Be at Baan Takhun (nearest town to the lake) PTT station at 10:00am.
- Departure on Feb 15: Return transport to Surat Thani airport. Book your departure flight from the Surat Thani airport (URT) no earlier than 9:30am. The shuttle will arrive at the airport by 8:30am.
Surat Thani airport:
Arrival: We will meet flight WE251 from Bangkok Suvarnabhumi Airport (BKK) departing at 07:40 am to Surat Thani (URT) arriving at 09:05 am.
Departure: We will drop you off at the airport by 8:30am in time to meet our recommended flight WE252 to Bangkok departing at 9:35am arriving at 10:55am. For those travelling in the south of Thailand, Surat Thani airport is an excellent portal for bus/ ferry combinations to the Gulf islands like Samui or onwards to Krabi/ Phuket.
Airline:
We recommend the Thai Air/ Thai Smile flights as this is the only airline that flies directly from the international airport in Bangkok to Surat Thani. Other airlines use the domestic airport, which is less accessible and requires a transfer if you are coming from international flights. Also they have weight restrictions, etc., but if you prefer, there is Air Asia, Nok Air and Lion Air all flying in to Surat Thani. https://www.thaismileair.com/en
Overnight near Bangkok airport?
Depending on what time you arrive in Bangkok the day before, you may want to sleep near the Suvarnabhumi airport to make the early flight to Surat Thani. If it fits your budget, enjoy your first night at the Novotel airport hotel or le Meridien Suvarnabhumi. The Meridien is more "splashy" and just a short taxi or shuttle ride from the airport. It has a beautiful pool too.
For the budget conscious, we recommend a basic overnight airport hotel such as the Cottage Suvarnabhumi hotel. For 800 baht, it is really reasonable with excellent service including a 24 hour free airport shuttle service. Again on the way home, if you have an evening flight and you want somewhere to rest and shower, this is good value. Also, www.regentsuvarnabhumi.com - 900 baht, small suites breakfast, pick up and return transfer.
For another budget hotel, see https://thongtaresortandspa.com/ and compare with other hotels near the airport online with Agoda, etc.
Fly to Surat Thani the day before?
Some people prefer to fly to Surat Thani and overnight there to meet the morning pickup.
We recommend the CBD1 hotel (note there is a CBD2 hotel that is not in the central business district). It's simple with no F&B - but you will be downtown near good local food and walks along the river in this small provincial town, as opposed to being stuck on the highway near the airport e.g. O Valley or Bun.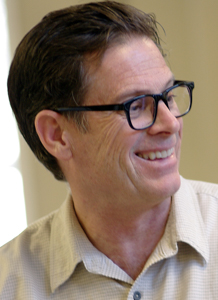 Til Luchau
Director, Lead Instructor
Til Luchau is a lead instructor and the Director of Advanced-Trainings.com. With a diverse background that includes manual therapy, somatic psychology, transformative education, as well as organizational and leadership development, Til's ability to connect interdisciplinary, big-picture ideas to practical, real-world applications has made his talks, trainings, and events popular worldwide. As a Certified Advanced Rolfer™, for 20 years Til was a Coordinator of the Dr. Ida Rolf Institute®'s Foundations of Rolfing Structural Integration program, where in the early 1990's he originated Skillful Touch Bodywork (the Dr. Ida Rolf Institute®'s own training and practice modality). The author of the Advanced Myofascial Techniques textbook series (which has been translated into 5 languages), his regular Myofascial Techniques and Somatic Edge columns have been featured in Massage & Bodywork magazine since 2009. His articles have been published in magazines and peer-reviewed technical journals in Australia, Canada, Poland, the UK, and the USA. Formerly a resident practitioner at the Esalen Institute, Chair of the Dr. Ida Rolf Institute® Teacher Training Committee, and Adjunct Faculty member of Naropa University's Somatic Psychology Department, he has trained thousands of practitioners in his popular courses at schools and centers in over twenty countries, on six continents. A 2015 inductee into the Massage Therapy Hall of Fame, and in 2018 named Massage Magazine's "first Massage All-Star," his private practice is based in the Boulder, Colorado area, and includes manual therapy, health coaching for those with chronic symptoms, and professional consulting, coaching, and supervision with practitioners and teachers from around the world via phone and Skype. Contact him here.
Til will be co-leading hands-on and supervision classes during the retreat.
---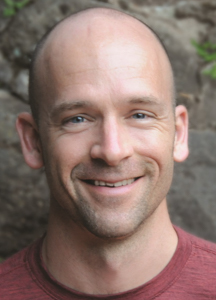 Chris Pohowsky
Lead Instructor
Chris Pohowsky is a Certified Rolfer™, and is an Instructor for Advanced-Trainings.com's Advanced Myofascial Techniques series. Chris is passionate about competitive cycling, running, climbing, kayaking and yoga; his outdoor athletic pursuits go hand in hand with a strong interest in personal well-being and injury prevention. Chris' particular talent lies in fostering a cooperative, enjoyable, and focused learning environment in his seminars, and he takes pride in offering workshop participants a solid foundational experience from which to develop their own work. Chris has a full-time private practice in Blacksburg, Virginia, where he is on the faculty of Blue Ridge School of Massage and Yoga. Contact him here. Watch Chris co-teaching with Til Luchau here.
Chris will be co-leading hands-on and supervision classes during the retreat.
---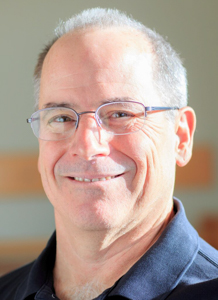 Bruce Nelson
Lead Instructor
Bruce Nelson is a Certified Advanced Rolfer™, a Berry Method® Practitioner, a Reiki Master, is Level II Certified in Advanced Myofascial Techniques, and is an Instructor for Advanced-Trainings.com's Advanced Myofascial Techniques series. Bruce is known for a keen focus on overall wellness, and for his clear, compassionate, and community-minded teaching style. As a person, practitioner and teacher, he describes himself as a "holistic adventure-seeking student of the world." He has been a participant, fundraiser, and coach with Leukemia Lymphoma Society since 2003. He lives and practices in the greater Anchorage, Alaska area. Contact him here.
Bruce will be co-leading hands-on and supervision classes during the retreat.
---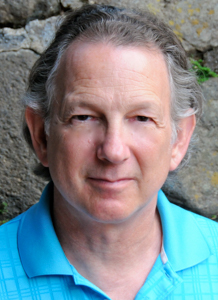 Larry Koliha
Lead Instructor
Larry Koliha is a Certified Advanced Rolfer™, an instructor in the Dr. Ida Rolf Institute®'s Rolfing Structural Integration program, is Certified in Advanced Myofascial Techniques, and is a Lead Instructor for Advanced-Trainings.com's Advanced Myofascial Techniques series. His extremely clear, knowledgeable, and good-natured teaching style consistently delights his students. Having a talent for seeing how parts work together, Larry formerly worked in the field of mechanical analysis; combined with his emphases on sustainable body use, sensitive touch, and appropriate pacing, Larry brings a wealth of experience to his courses. Larry practices in the Raleigh/Durham area in North Carolina. Contact him here.
Larry will be co-leading hands-on and supervision classes during the retreat.
---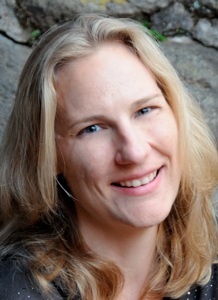 Bethany Ward
Instructor
Bethany Ward is an Instructor for Advanced-Trainings.com's Advanced Myofascial Techniques series; faculty in the Rolfing® and Rolf Movement® departments at Dr. Ida Rolf Institute®; and past-president of the Ida P. Rolf Research Foundation. Her articles on the practical implications of fascial research have been published in the Structural Integration Journal, the International Association of Structural Integration Yearbook, Massage Magazine, and elsewhere. As an instructor, Bethany is adept at making complex ideas understandable, relevant, and accessible to a wide variety of learning styles. Bethany's full-time private practice (ActionPotential, Inc.) is based in Durham, NC. Contact her here.
Bethany will be assisting hands-on and supervision classes during the retreat.
---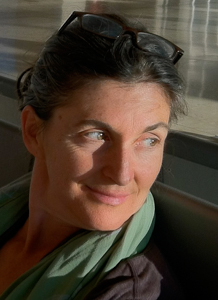 Loretta Carridan Luchau
Assistant Instructor
Loretta Carridan Luchau MA LPCC NCC RMT CAMT I, besides her occasional administrative work here at Advanced-Trainings.com, has over 30 years experience practicing and teaching body-centered therapies with clients and students of all ages. She has taught in the USA, Europe, and in Asia, and for some years was a faculty member at the Boulder College of Massage Therapy. Her background includes numerous forms of bodywork and body-centered psychotherapies (Hakomi Integrative Somatics, Integrative Body Psychotherapies, Gestalt, DBT, etc.). She is an Approved Provider for Advanced-Trainings.com's Advanced Myofascial Techniques Certification Program, and holds degrees in Transpersonal and Humanistic Psychology from Naropa University and in Clinical Counseling from the University of Northern Colorado. Visit her website here, or contact her here.
Loretta will be leading morning and evening movement classes during the retreat.
---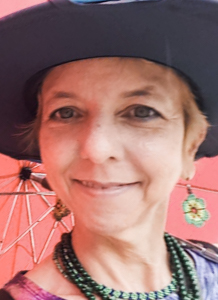 Carmen Rivera
Guest Instructor
Carmen Rivera was born in Puerto Rico and studied history in Madrid, Spain. A Massage Therapist for 25 years, she is the founder of Puerto Rico Massage & Bodywork Institute, and has pursued Healing and Shamanic studies for over 20 years.
Carmen was a special guest instructor on Advanced-Trainings.com's 2018 'Somatic Pilgrimage' on the Camino de Santiago in Spain. Contact her here.
Carmen will be leading morning classes during the last part of the retreat.
---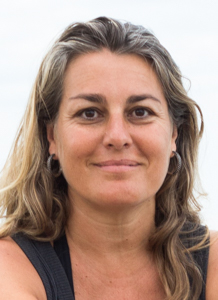 Bibiana Badenes
Guest Instructor
Bibiana Badenes is an influential somatic educator from Benicassim, Spain, where she oversees an innovative body-mind rehabilitation program for rheumatoid arthritis patients; directs the BodyWisdom series of conferences; and is the head of Kinesis, a somatic therapy clinic. She has completed training in NLP, Mindfulness, Experiential Anatomy and EFC Somatic Coaching. She teaches at the University of Valencia (Spain) in the Master of Physiotherapy in Functional Recovery and Therapeutic Exercise (MORF). She is part of the board of directors of the International Somatic Movement Education and Therapy Association (ISMETA). Trained as both a Physical Therapist and a Certified Advanced Rolfer™, Bibiana is an inspiring teacher with an unparalleled skillset.
Bibiana was a featured instructor on the 2018 'Somatic Pilgrimage' on the Camino de Santiago in Spain. Watch a short video about Bibiana's work here; visit her website here. Contact her here.
Bibi will be leading morning classes during the last part of the retreat.
---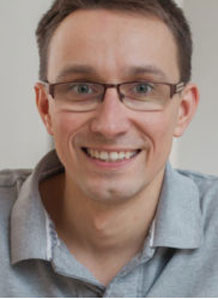 Guest Instructor: Wojtek Cackowski
Guest Instructor
Wojtek Cackowski has been practicing manual and yoga therapy for the last ten years, combining it with myofascial therapy in the water. Happy father of two children, Wojtek lives and practices in Poland in a medical spa where he has built a team of therapists who are using ATSI and zoga combined with physiotherapy. He has been fascinated with fascial anatomy exploring spatial tissue relationships on cadavers, using ultrasound and analysing movement what has been a base of developing ZOGA MOVEMENT PROJECT. For more info about Wojtek, go here.
Wojtek will be leading morning movement classes during the first part of the retreat.
---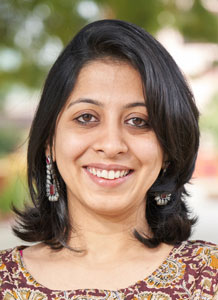 Ekta Bhatia
Guest Ambassador
Ekta Bhatia is a Physical Therapist in private practice in Mumbai, India, and a special-needs children's therapy consultant for Indian schools, care institutions, and NGOs. Ekta is also the founder of the Indian School of Structural Medicine (ISSM) which trains teachers, therapists, parents, and caregivers in rural India. ISSM's 'Global Outreach 2017' project involved 35 manual therapists from seven countries who trained and empowered parents of 3,800 children in over 28 villages in a span of 10 days.
As our Southern Asia Service Project Ambassador, Ekta will be sharing info about her Indian outreach and aid projects.