Top Quality Continuing Education

for Manual Therapy Practitioners, Clinics, and Organizations

see schedule for more
Finally Out!
KNEE Issues
Adv. Myofascial Technques
DVD, stream, rent, or download

---
Session Strategizing for Advanced Myofascial Techniques
Special 1-day course
Boulder, CO
Jul 21, '17 PELVIS, HIP, & SACRUM
Parts I & II
Boulder, CO
Jul 22 - 23, '17 MINDFULNESS & MANUAL THERAPY Retreat
Special Hands-On Retreat
Crestone, CO
Jul 24 - 30, '17 PELVIS MYOFASCIA & MOVEMENT TECHNIQUES
Anchorage, AK
Aug 4 - 6, '17 ANKLE Issues
Special 1-day course
Asheville, NC
Aug 11, '17 LEG, KNEE, & FOOT
Parts I & II
Asheville, NC
Aug 12 - 13, '17 SCIATICA & DISC ISSUES
Special 1-day course
Portland, OR
Aug 18, '17 PELVIS, HIP, & SACRUM
Parts I & II
Portland, OR
Aug 19 - 20, '17
---
Advanced Myofascial Certification

• Self-Paced, Flexible Program
• Credit for Past Courses
• Local & At-a-Distance CE Options
• Enroll Now for DISCounts on courses
• Up to 98 NCBTMB & State CE Credits
• Click here for info now

• Free & Online Courses
• Schedule & Locations
• DVDs & Books
• Certification Info
• Audit a Course Intro for Free
• YouTube Channel
• Anatomy Review Lists
• Participant Comments

We're very proud of our offerings--these popular trainings, webinars, DVDs, and online courses for manual therapy professionals have been offered through affiliated organizations including the Rolf Institute® and other leading schools and centers worldwide.
Please enjoy your visit to this site, check out our videos and books, and feel free to contact us today if you'd like to know more.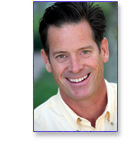 Wishing you the best,



Til Luchau
Director, Advanced-Trainings.com

PS - Be sure to take just a few seconds and subscribe to our informative newsletter. Every so often you'll receive some of the latest manual therapy tips and secrets, training updates, plus special discounts. (You can easily unsubscribe at any time, and we always respect your privacy.)