Somatic Pilgrimage
A Moveable Workshop on Spain's Camino de Santiago
Camino Walking Workshop - at a Glance
Ten amazing days:
May 13 - 22, 2024
Starting in the Pyrenees, we will walk 160 km (100 miles) of the historic Camino de Santiago pilgrimage route across northern Spain
On-the-move workshops, mini-classes, and mentoring,
focused on walking, gait, and more
Professionally trained manual and movement therapists. Plus, their companions also welcome!
Earn 32 CAMT / NCBTMB CE Credits
All-inclusive tax-deductible cost starts at $3,499
or as low as $2,770 after discounts. Payment plans available.
Hold your place with a $350 deposit while there's still room!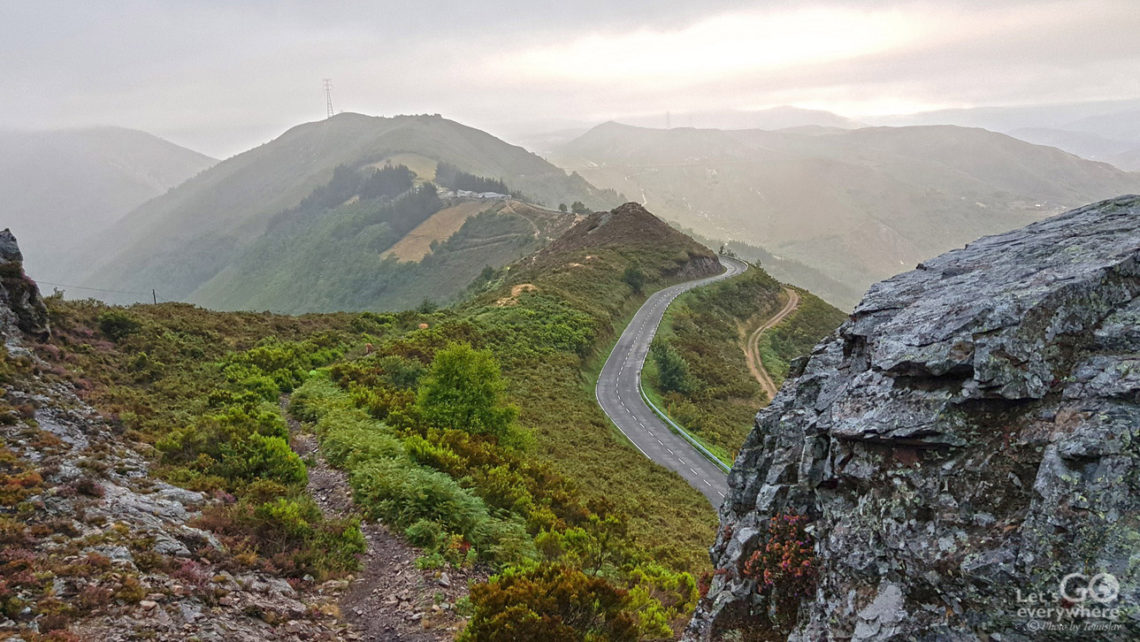 The journey will balance both professional and personal time:
Daily small-group classes with a variety of world-class instructors
Walk at your own pace to the next destination, where your bags await
Daily distances range from 20km to 28km (12-17 miles), with taxi alternatives
Mid-journey rest day in Pamplona for relaxing, reading, bodywork, reflection, and enjoyment
Delicious meals prepared with an abundance of local flavors. (Special diet? Just email us)
Accompanying English-speaking guides will share the Camino's history and lore
Credit and Certification: retreat participation earns 32 NCBTMB credits, and Elective credit towards Certification in Advanced Myofascial Techniques (CAMT, Levels I and/or II). Approved CE/CME/CPD credit (FL, NY, state/provincial, IASI, and others) may also be available: please inquire.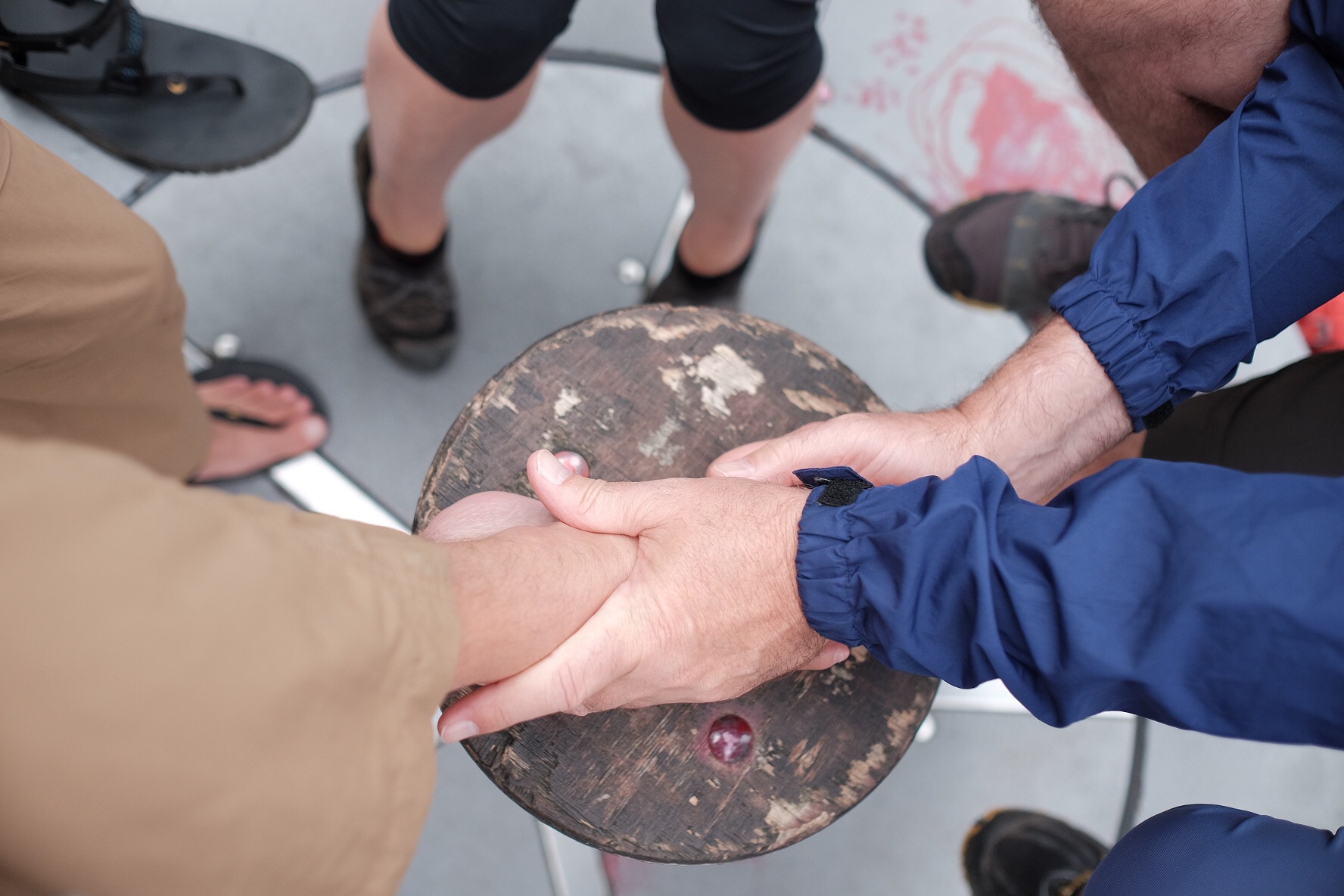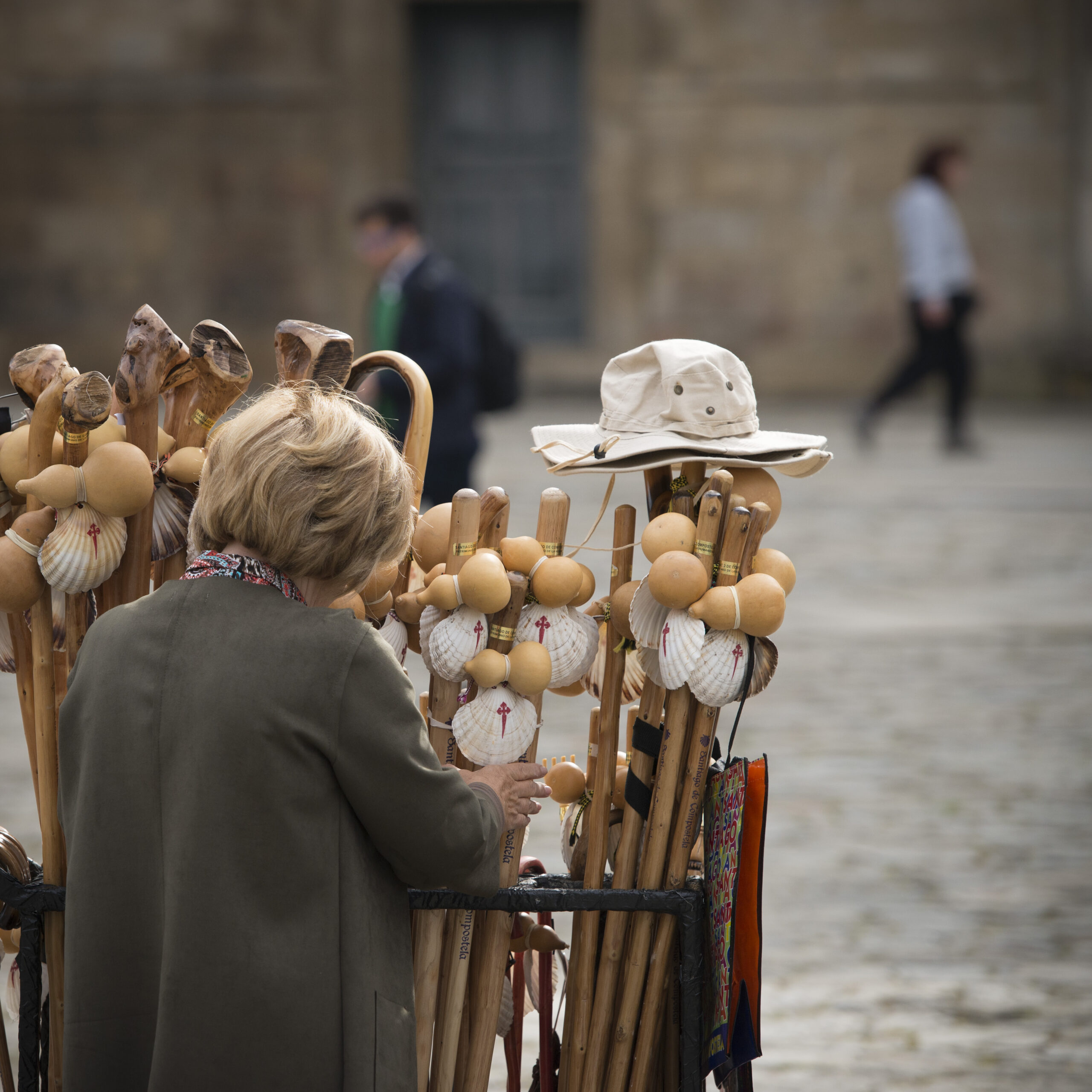 The all-inclusive fee covers the entire life-changing 10-day retreat:
Easy Barcelona airport pickup, transfer, and return
9 nights accommodations in a charming variety of 1-4 star hotels, pensions, hostels or rural houses
Double-occupancy rooms with ensuite bathrooms (private room upgrade available)
Delicious breakfasts and suppers, with take-away picnic lunches for your route
All tuition and CE credit for the engaging mini-classes, practica, and labs
Route descriptions, maps, information booklet, and the traditional Pilgrims' Passport
Daily luggage transfer (1 piece, limit 20kg/44lbs)
Guide fees; VAT/taxes; basic travel insurance for the route; and more
(Individual sessions, optional tours or taxis, gratuities, or other miscellaneous options may involve additional costs)
Plan to arrive and depart from Barcelona airport. For great flight deals, we suggest starting with kayak.com or skyscanner.com
Read about payment plans and retreat policies here
Companions welcome! While some hands-on courses may be limited to trained practitioners only, we encourage everyone's participation in movement classes, gatherings, meals, daily walking, and more
Route Details (click me)
SAINT JEAN PIED DE PORT - LOGROÑO (the French Camino)
13 May - Day 1 ARRIVE BARCELONA
Plan to fly into Barcelona airport no later than 9am (most travelers will want to arrive Barcelona a day or two beforehand). Guides will meet you at the airport, and shuttle you to Roncesvalles (shuttle departure 11am).
14 May - Day 2 ST JEAN - RONCESVALLES → 25 km / 6-7h
Orientation day. Transfer to Saint Jean Pied de Port. After mini-classes, we leave St. Jean and start our first walking stage that will take us to the other side of the Pyrenees, leaving France behind and entering Spain. This day consists on a constant ascent so it is recommended to frequently stop and enjoy the view over the mountains. Some interesting points in this stage are the Orisson Refuge and the Baikorri Virgin. At the end, a descent will take you to the Roncesvalles collegiate Church
15 May - Day 3 RONCESVALLES - ZUBIRI → 21 km / 5-6h
Morning classes. Leaving this legendary point in the Camino, we will descend to the villages of Burguete and Espinal, later surmounting the Mezkiriz high point. From here, a steady descent will take us through beautiful Navarre towns to the River Arga, which will accompany us until the end of the stage in Akerreta
16 May - Day 4 ZUBIRI - PAMPLONA → 20 km / 5-6h
After morning classes, you will walk through the course of the River Arga. This short stage will allow you to get to Pamplona (Iruña) with enough time to visit and enjoy this city
17 May - Day 5 PAMPLONA
Free day at Pamplona for resting, reading, sessions, and enjoying the city
18 May - Day 6 PAMPLONA - PUENTE LA REINA → 23 km / 5-6h
Morning classes. Leaving Pamplona and the Pyrenees behind, you will quickly reach Cizur and from this point you will begin the ascent towards the iconic "Alto del Perdón" (Hill of Forgiveness). From there, you will descend through Uterga, Muruzábal and Óbanos reaching at the end Puente de la Reina
19 May - Day 7 PUENTE LA REINA - ESTELLA → 22 km / 5-6h
Morning classes. You will not want to leave Arzúa without savoring its delicate cheese of Designation of Origin Arzúa-Ulloa and without stamping your credential in the Church of Santiago de Arzúa. Green hills will be your traveling companions to the town of Rúa. You will also find hermitages like Santa Irene
20 May - Day 8 ESTELLA – LOS ARCOS → 21 km / 5-6h
After morning classes, as soon as you leave Estella, you will get to the famous "Wine fountain" and the Nuestra Señora Real de Irache Monastery. You will walk towards the Azqueta country house (named in this area as Caserío) and between cereals and vineyards you will reach Villamayor de Monjardín, with its curious "Fountain of the Moors", built by the Muslims and recovered by Christians. From this point, 12 kilometers separate you from today's destination: Los Arcos, which run through a wavy and uninhabited terrain. Transfer to Logroño
21 May - Day 9 LOS ARCOS - LOGROÑO → 28 km / 6-7h
Morning classes. Your first objective will be Sansol, where you will descend to the trough of the Linares River and then ascend to Torres del Río. You will arrive in Viana among vineyards, olive groves, almond trees and uninhabited villages. From Viana you will descend to the city of Logroño.
22 May - Day 10 FINAL DAY
Closing day events, and end of retreat. The shuttle will transfer you from Logroño to Barcelona airport, arriving there approximately 8pm. Book departure flights no earlier than 11pm on May 22. (Most travelers will want to overnight in Barcelona for flights the next day.)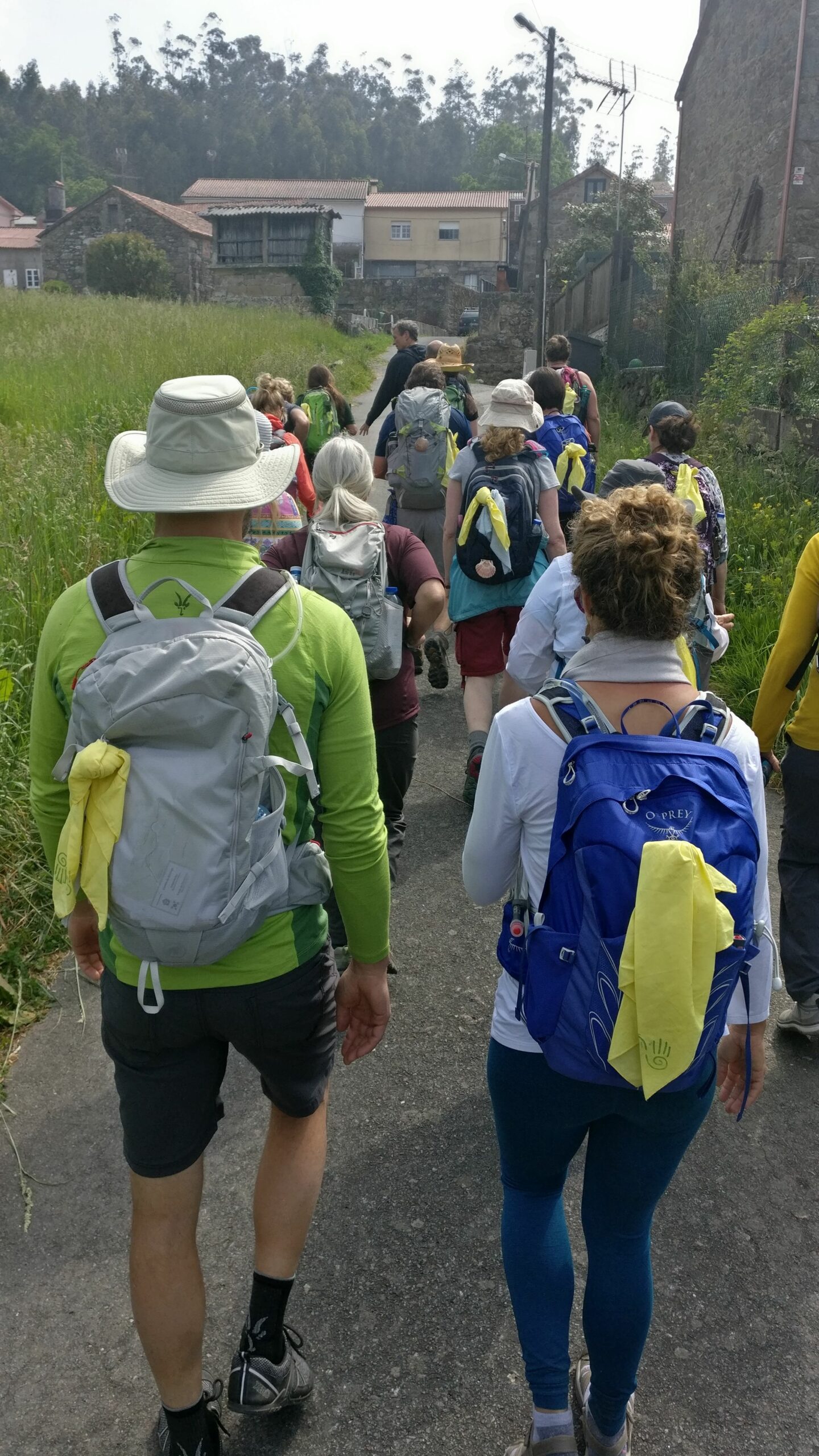 Slated Faculty
You'll have a variety of mini-classes and en-route labs, with each of the amazing instructors. Check back for updates and additions as the retreat gets closer.
Cost and Discounts
Register now with a $350 deposit ($250 CAMT), pay the balance by Dec 1
(or by Sep 28 for Early Bird discount). Payment plans available, email us!

All-inclusive, until Sep 28 '23
(or as low as $2,770 after discounts)

All-inclusive, beginning Sep 29 '23
(or as low as $3,166 after discounts)
Private room upgrade: $550 additional (subject to availability)
| | | |
| --- | --- | --- |
| Who is Eligible | Combinable Discounts | Details - Discounted total calculated at checkout |
| Early Bird Discount: | Get $400 off | Pay in full by early-bird deadline and save $400 off normal price. |
| CAMT Participants | Get another $100 off | In the CAMT program? Log in first and you'll automatically save $100 off at checkout! Or, sign up for CAMT now to save $100 on the combined price. |
| Annual A-T Subscribers | Get another $50 off | Are you an annual A-T Subscriber? Log in first and you'll automatically get $50 off at checkout! Or, subscribe now and your savings will be like getting two free months. |
| Group Discount: | Get $50 off, each! | 3 or more participants (including companions!) registering together save $50 each! Required: email us before enrolling any members of your group. |
| Venmo/Pay-by-Check Discount: | Get another 1% off | Save 1% when you pay by Venmo or check. Choose "Check" as your payment method at checkout. |