Thailand Retreat
AMT/Zoga Dialog: Bodywork & Movement
Thailand Retreat At-a-Glance
Ten amazing days: Feb 20 - Mar 2, 2023
On a floating raft house in Thailand, surrounded by the protected jungle ecosystem of Khao Sok National Park
Professionally trained manual therapists. Plus, companions welcome!
Earn 36 - 54 CAMT / NCBTMB CE Credits (depending on options chosen)*
As low as $2,746, all-inclusive.
Tax-deductible tuition and travel expenses
Discounts for CAMT, A-T Annual Subscribers, groups of 3, repeaters, and Early Birds
Register now with a $350 deposit ($250 CAMT), pay the balance by Dec 1
Payment plans available!
Be sure to click Explore More below!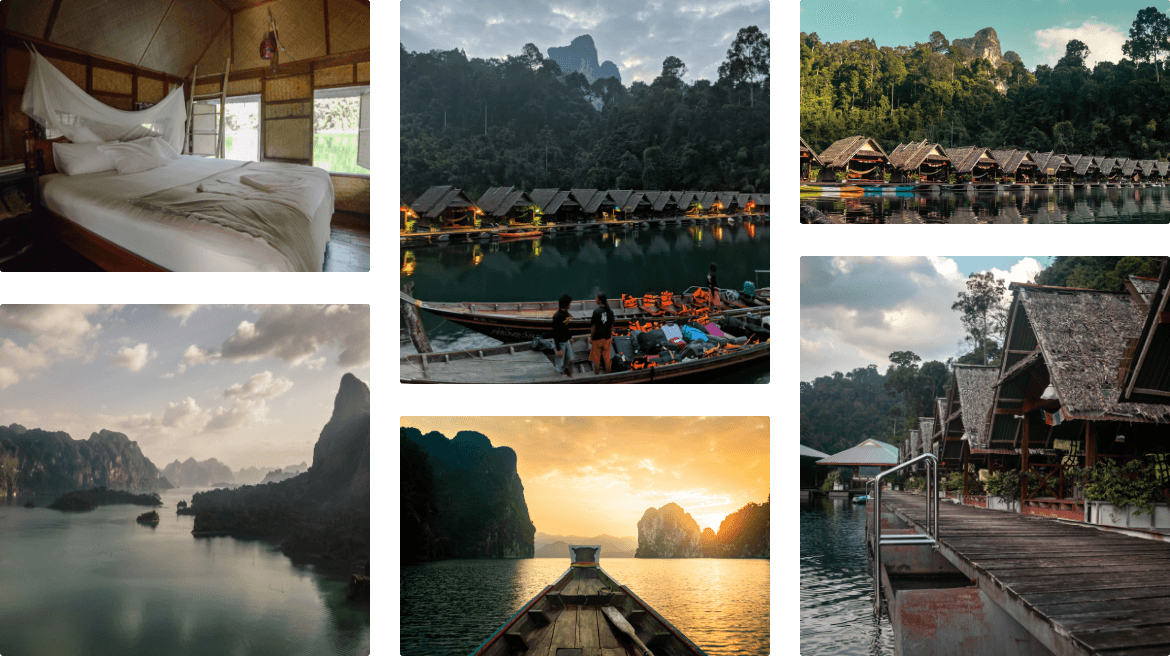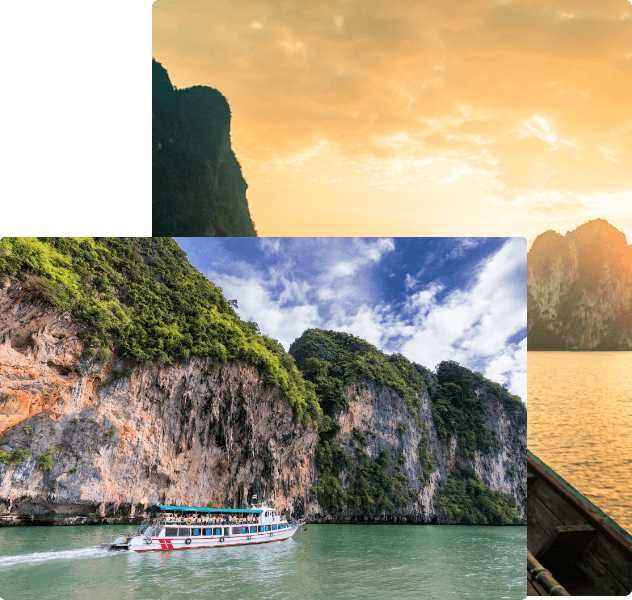 Our schedule will balance professional with personal inquiry. Elements will include:
Daily Zoga or movement class (all levels).
Hands-on training: Pelvis Hip & Sacrum course in the Advanced Myofascial Techniques series, in a special expanded format
Extended faculty-supervised bodywork clinics/practice sessions
Additional options for individualized faculty supervision, mentoring, advising, and sessions (earn credits for CAMT I or II)
Digital detox: plenty of time for off-line relaxing, reading, receiving bodywork, reflection, and enjoyment
Delicious meals and snacks prepared with an abundance of local
Flavors using healthy, fresh ingredients. (Special diet? No problem! Just email us.)
Kayaking, swimming, hiking, cave-exploring, wildlife-watching, field trips, and other nearby activities
More offerings from the Advanced-Trainings.com faculty and special guest instructors will be announced as they're added; stay tuned!
Credit and Certification: retreat participation earns credits toward Certification in Advanced Myofascial Techniques (CAMT, Levels I and/or II). From 36 to 60 credits are possible, depending on classes and options you choose. Approved CE/professional development credit (NCBTMB, FL, NY, State/Provincial, IASI, CAMT, and others) is also available by request: please inquire.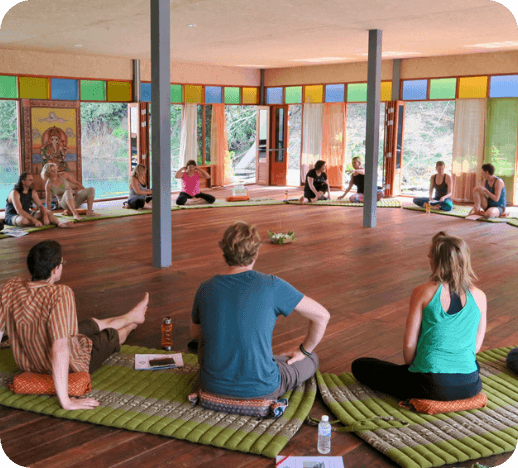 The all-inclusive fee covers everything you'll need for the entire life-changing 10-day retreat, beginning with easy airport pickup and return; tranquil accommodations (upgrades available); delicious meals and snacks; tuition for the engaging classes, classes, labs, and workshops; class credit; and more. (Some field trips, individual sessions, additional credit options, or other miscellaneous alternatives may require a modest additional cost.)
Hold your space with a deposit; Early Bird, CAMT and A-T Subscriber discounts, and payment plans available.
Safety first: participation is limited to fully COVID-vaccinated individuals. Testing may also be required (and will be available, if so).
Flexible COVID cancellation policy: 100% of your tuition is protected! Full details are on the retreat's policy page.
Companions welcome! While the hands-on training segments are limited to professionally trained bodyworkers and manual therapists, we encourage everyone's participation in the daily yoga/movement classes, bodywork supervision clinics (as receivers!), field trips, and more.
Three types of comfortable accommodations are available:
Standard Bungalow: 2 double beds, ensuite bath. (Come with a friend, or we can pair you with a same-sex roommate.)
Original Jungalow: 1 queen bed, shared bath. (Perfect for single or couple.)
Deluxe Bungalow: 1 king/queen bed, private ensuite bath. (Choice accommodations for couples or single.)
For great deals on Thailand travel, we recommend starting with kayak.com or skyscanner.com. For arriving/departing Bangkok, Phuket, or other flexible options, see the venue's travel site.
Retreat Faculty
Choose from a variety of classes and groups with the amazing A-T and guest faculty
Cost and Discounts
Register now with a $350 deposit ($250 CAMT), pay the balance by Dec 1
(or by Oct 27 for Early Bird discount). Payment plans available, email us!

(or as low as $2,746 after discounts)
until Oct 27 '22

or as low as $3,044 after discounts)
beginning Oct 28 '22
| | | |
| --- | --- | --- |
| Who is Eligible | Combinable Discounts | Details - Discounted total calculated at checkout |
| Early Bird Discount: | Get $300 off | Pay in full by Oct 27, '22 and save $300 off normal price. |
| CAMT Participants | Get another $100 off | Are you in the CAMT program? Log in first and you'll automatically save $100 off at checkout! Or, sign up now to save $100 on the combined price. |
| Annual A-T Subscribers | Get another $24 off | Are you an annual A-T Subscriber? Log in first and you'll automatically get $24 off at checkout! Or, subscribe now and your savings will be like getting a free month. |
| Group Discount: | Get $50 off, each! | 3 or more participants registering together save $50 each! Required: email us before enrolling any members of your group. |
| 'Pelvis Hip & Sacrum' Repeaters | Get another $50 off | Already taken the Pelvis Hip & Sacrum In-person or Principles AMT course? Log in first and you'll automatically get $50 off at checkout! |
| Venmo/Pay-by-Check Discount: | Get another 1% off | Save 1% (up to $37) when you pay by Venmo or check (email us for instructions) |