Episode 105: Chronic Cough: the Prequel (with Walt Fritz and Ruth Werner)
Til Luchau and Ruth Werner talk with Walt Fritz PT, as they prepare for some hands-on work with Ruth's chronic cough. Listen in as these three powerhouse presenters discuss hands-on strategy, potential triggers, and psychosocial impacts related to chronic coughs. Ruth shares her personal experiences, emphasizing the challenges and similarities with chronic pain. Their stimulating conversation then delves into the broader implications of treating the whole person rather than just the symptoms, offering unique perspectives on the intersection of manual therapy, anatomical specificity, and the human experience.
(This conversation was the run-up to Ruth and Til's "Chronic Symptoms" interview at ABMP, which was featured in Thinking Practitioner Ep. 100)
Scroll down for the full

video

and transcript! 
Resources:
Sponsor Offers:
About Whitney Lowe  |  About Til Luchau  |  Email Us: info@thethinkingpractitioner.com
(The Thinking Practitioner Podcast is intended for professional practitioners of manual and movement therapies: bodywork, massage therapy, structural integration, chiropractic, myofascial and myotherapy, orthopedic, sports massage, physical therapy, osteopathy, yoga, strength and conditioning, and similar professions. It is not medical or treatment advice.)
Your Hosts:
Thanks for listening and subscribing to the podcast! Make sure to connect with us on Twitter, Instagram and Facebook to stay updated on all of the latest! Show your support for the show by leaving a rating and review on Apple Podcasts!
Your Hosts: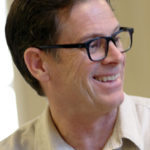 Til Luchau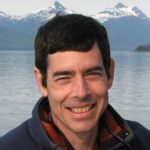 Whitney Lowe
Thanks for listening and subscribing to the podcast! Make sure to connect with us on Twitter, Instagram and Facebook to stay updated on all of the latest! Show your support for the show by leaving a rating and review on Apple Podcasts!
Full Transcript (click me!)
The Thinking Practitioner Podcast:
Episode 105: Chronic Cough: the Prequel (with Walt Fritz and Ruth Werner) 
Whitney Lowe:
Welcome to The Thinking Practitioner Podcast.
Til Luchau:
A podcast where we dig into the fascinating issues, conditions, and quandaries in the massage and manual therapy world today.
Whitney Lowe:
I'm Whitney Lowe.
Til Luchau:
And I'm Til Luchau. Welcome to The Thinking Practitioner.
Whitney Lowe:
Welcome to The Thinking Practitioner. And welcome again to The Thinking Practitioner Podcast, where Books of Discovery has been a part of massage therapy education for over 20 years. Thousands of schools around the world teach what their textbooks, eTextbooks, and digital resources. Books of Discovery likes to say, "Learning adventures start here." And they see that same spirit here on The Thinking Practitioner Podcast and are proud to support our work knowing we share the mission to bring the massage and bodywork community enlivening content that advances our profession. You can check out their collection of eTextbooks and digital learning resources for our pathology, kinesiology, anatomy and physiology at booksofdiscovery.com, where Thinking Practitioner listeners can save 15% by entering the word thinking at checkout.
Til Luchau:
Thanks to Books of Discovery. And today's in-House sponsor is me, Til, at Advanced Trainings. Are you ready to take your skills to the next level, come visit us at advancedtrainings.com with innovative self-paced programs ranging from one hour certificate courses, on the most common client complaints, to our comprehensive CAMT certification program. We offer practice changing learning events with industry leading instructors and a supportive learning community that will take your work to the next level. Plus, for a limited time thinking practitioner, listeners can enjoy a special offer. Sign up today at advancedtrainings.com and get a free month of our amazing AT subscription. Explore our extensive library of curated courses, cancel anytime and keep your credits all from just $20 a month with the first month free for you TTP listeners. Enter Thinking Subscriber, thinking subscriber at checkout on advancedtrainings.com for this limited time offer.
Plus it's not too late to join us for one of our amazing retreats like our walking workshop with Robert Schlepp on the Camino de Santiago, are in-person courses around the country in the coming year, including launching in January, our arm, wrist, and shoulder live online course in a new year. Why wait? Visit advancedtrainings.com today. Hey Whitney, good to see you.
Whitney Lowe:
Good to see you as well.
Til Luchau:
This episode we are airing here was a fun one. Ruth Werner came and visited Colorado and got some work from me while she was here on her chronic cough. We went up and visited ABMP and did episode 100 up there with them. But today's episode is a prequel. It was a conversation we had with Walt Fritz who is well known for his voice, throat, and swallowing disorders work. We thought, let's get Walt on the phone and just talk this through with him. What would he do with Ruth's cough and can we compare notes and learn from each other? So we had a fun conversation with him thanks to Walt for this, and we'll share his contact info and such on the show notes
Whitney Lowe:
And any conversation where you get to listen in on Walt Fritz is a great conversation, so I look forward to hearing all them the things that they have to say about working with her.
Til Luchau:
All right, without further ado, here we go.
Whitney Lowe:
Right.
Til Luchau:
I want to introduce Ruth Werner. I want to introduce Walt Fritz. My name is Til Luchau, and we had this idea. Ruth came to visit me here in Colorado, we had this idea of picking Walt's brain and comparing notes about working with Ruth's chronic cough. Welcome you guys. I'm glad you could both join us.
Walt Fritz:
Thanks for the invitation. Yeah.
Ruth Werner:
Yeah. This is great.
Til Luchau:
I do work with the voice and throat and jaw. And I kind of made it up based on work with a bunch of singers and then some vocal training I had myself and get great results, and really enjoy it and teach it. But then I know, Walt, that's a specialty of yours and you've really taken it places and have found it a niche that isn't served in many ways.
Walt Fritz:
And all I did was I took what I was taught and then made it up from there like I guess we all do. So my primary audience is speech pathologists now, and they're pretty demanding of evidence. So I've done the research in the backward direction that we're not supposed to go. You do something and then you find research to support it. But it's been interesting how much is out there and how much is out there for manual therapy, for cough, for swallowing, for voice, for breathing in all the areas that I specialize in now. Well, actually Ruth and Til, it's nice to meet you both. We've not had this opportunity before, so there you go.
Ruth Werner:
Yes.
Til Luchau:
Ruth and I are going to do some hands-on experimentation. We did a little bit.
Ruth Werner:
We did a little bit in Corvallis, about maybe two or three months ago.
Til Luchau:
Yeah. And I was teaching a class and you came down to visit in the lunch break.
Ruth Werner:
It was after class.
Til Luchau:
It was after class.
Ruth Werner:
You did some exploration of my neck, trying to elicit the cough.
Til Luchau:
Seeing if we could trigger something or-
Ruth Werner:
Nothing really came up on that day.
Til Luchau:
We learned things by ruling them out. There didn't seem to be a, at that moment, touch or pressure related trigger, at least from the outset. Yeah, that's where we sit.
Walt Fritz:
That's what I do too. Well, I use the continuum of relevance as my teaching and treating analogy, that I want to do something with you, not to you, but with you that you recognize. And whether it's, yeah, you brought it to my awareness, or well, that's weird, that calmed it. I don't really care where on the continuum I end up falling, it's as long as you're feeling like, yes, we connected with it, and yes, that's interesting, and yes, this feels like it might be helpful. My work with chronic cough is often sub-laryngeal, you might say, behind the SCMs. And I learned this as an anterior cervical approach in MF. Now, I'm so much more gentle and so much more careful, but getting my fingers behind the SCM, behind the thyroid cartilage.
There's a scoping method called FEES, Flexible endoscopic something or other, FEES, that they'll go up the nose, down into the throat basically. And we've been able to do a number of videos where we're recording the internal image while we're basically messing with people on the outside and watching how the vocal folds respond and react. And also watching how the entire whole interior laryngeal complex reacts. 
Ruth Werner:
Sure.
Til Luchau:
That's great.
Walt Fritz:
Yeah. And speech pathologists do that work with the seas during their lunch break, which is really creepy to me, but they seem really like ... anyway, it's a whole different breed of people. As you guys know, the more you go into different populations, the more of these tribal rituals you see and that's one of their tribal rituals. The reason I brought that up is that's often one of my first go-tos is moving in behind the SCM and then moving medial in front of the transverse processes, staying clear of the carotids, but then moving medial and trying to explore that retro laryngeal space to see it. It starts having any sort of a connection, impact, or influence on the tickle, on the cough, however you term your cough feeling.
Til Luchau:
Yeah. So you've said a bunch of good stuff. You're looking to connect with it somehow, either relieve it or provoke it.
Walt Fritz:
Yeah.
Til Luchau:
I liken it to fishing, if I get a cough, I got a nibble on the line.
Walt Fritz:
Yeah, yeah. Yeah. And to me that's that connection, not just here, but up here. That sense of relevance received by the person and not just their tissue. And that's really the drum I've been beating for the last 10 years is we're treating humans and not their fascia and not their everything else, so let's just treat them as a person instead of as a tissue.
Ruth Werner:
Well, and one of the conclusions that the conventional medical community came to ... I've been through massive amounts of testing of various kinds, but I went through some pretty extensive testing at OHSU a few years ago, and the conclusion as it has always been was, "Oh, congratulations Mrs. Werner, there's nothing wrong with you."
Til Luchau:
Nothing wrong.
Ruth Werner:
And I go, "That's good news." No, but I mean really what they came to was they called it a motor neuropathy and just a hypersensitive reflex rate. And I ended up working with a speech pathologist on learning some breathing methods and some awareness methods that can help me to control it, if I have lots of warning. It's not the kind of thing I can do, say in the middle of a lecture, where I get hot. But it is the kind of thing I can do before a lecture to warm things up and reduce the risk that I'm going to get sidelined by the cough. That's been helpful. That's been an awareness thing because the more I cough, the tighter I get. When I went to see the speech pathologist, who was just a really nice guy, I was up like this and I was breathing really quickly and very shallowly because that's the only thing I could think of to control-
Til Luchau:
To keep from coughing.
Ruth Werner:
Yeah. And it was a process of learning to breathe much slower. I am not allowed to take a deep breath. I can't take a deep, full circular breath and I resent that with every fiber of my being.
Til Luchau:
When you say you're not allowed to, by the cough?
Ruth Werner:
Right. If I take too deep a breath, I will cough. So I can take a circular breath, but it is just short of be really satisfying.
Til Luchau:
Yeah.
Ruth Werner:
I hate that. And I'd like to sing and I can't reliably. There's a couple of people I'd like to sing with in my town and I can't make a commitment because I don't know if I'm going to be able to sing.
Walt Fritz:
What does singing do for you? Is it a trigger? Yep.
Ruth Werner:
Because you change your breathing and you have to breathe more quickly in order to stay with ... and the sensation of incoming air, if it's fast, I think is a trigger. But I can get to a point where virtually anything is a trigger. Standing up is a trigger, sitting down.
Walt Fritz:
Yeah, yeah.
Walt Fritz:
Have you seen the book by James Carroll on Chronic Cough?
Ruth Werner:
No.
Walt Fritz:
It might be one you explore. It's a medical book, but there's chapters devoted to the therapeutics of it as well, including touching a little bit on this sorts of work that we're talking about today. But sometimes you just get little pearls, although it's like a stupidly expensive textbook, but still, it might give you just a different perspective too on some of those things. And I was in Maryland this weekend and there was somebody who their specialty was chronic cough and they were talking about a couple things that I've not heard before, specific breathing strategies. And it was something to do with sniff, sniff, something and I apologize, but I can't remember the whole thing because I couldn't break in the class to ask about it. But I love my exposure to all these different communities because you hear all these things. It's like that's such a different framework and perspective that I've not even looked at. And I guess that's how I got invited and welcome in the speech pathology community, because I'm a unicorn in there world of using this sort of work. But you might find some help. James Carroll is the author on Chronic cough.
Til Luchau:
Yeah. Okay. So incoming breath is a trigger. You heard about some sniff sniff thing, which makes me think about a free diving training I did a few months ago where that's all about breath. It's all about taking full of breath as you can, and especially calming the nervous system, that's what allows you to take a big breath and sand underwater for a while. They have a couple of sniff things they do to do that to down-regulate.
Walt Fritz:
Yeah, yeah. And that could be exactly what she was referring to. I didn't get a chance to question her more about it. And it certainly does sound like ... I mean, chronic cough is always you're right at threshold or some threshold. And then the breathing and the way you voiced that was both poignant and very accurate, that I just can't quite get to the breath that I want to take. So if you were coming in to see me, we'd go through a bunch of stuff, but I'd also want to be checking out the concept of checking the diaphragm or the region of the diaphragm as I like to say, because whether it's breath itself or the vagal influence or whatever that might be, and then that whole tie in with the recurrent laryngeal nerve and the vagus and et cetera in the throat region. We act like we know all this stuff, I know enough to know that there's a connection there. It's like, okay, what can we do with that then?
Ruth Werner:
Right.
Til Luchau:
I will look to explore with your participation. What are the triggers? Is it the velocity of the incoming breath, is it the fullness of the breath? What goes on when you cough? And to really take that apart in a minute understandable way.
Ruth Werner:
Well, what that requires is that the triggers are consistent. And there are days and circumstances where my triggers can be a lot more subtle than other days. Talking about my cough is a trigger. And so we're getting bad information. We're getting bad information right off the bat because just thinking about my cough makes me want to cough. But when it is at its worst, it just seems like any change in position, standing up, sitting down, laying down, sitting up a rapid intake of breath is a much more reliable trigger. And then there are these really, really weird ones, saying numbers, giving my telephone number makes me cough. And I had a therapist say, "Well, do you ever practice that? Have you ever just practiced saying numbers?" And I thought, "Well, there's a brilliant idea," but it still is a thing, saying numbers, talking with anything in my face, so a microphone, which is awesome for podcasts or a telephone-
Til Luchau:
Will trigger.
Ruth Werner:
... will trigger. But also even talking just after having not spoken for a while, the first words that I say. It's like plantar fasciitis and you've been still for a while on the first couple of steps, and then you want to cut your foot off. It's a little bit like that. Things get stable, they get calm, and then I have to go and say something.
Til Luchau:
And there it is.
Walt Fritz:
How does hydration influence it? Does it?
Ruth Werner:
I don't notice. Right now I'm very, very dry because I was flying yesterday and we're here in the mountains, and even though it's humid outside, I just feel really dry. So I have been pushing fluids.
Ruth Werner:
I don't notice particularly that makes a big difference for me.
Walt Fritz:
Right.
Ruth Werner:
It's partly because I'm very orals, I like having something in my mouth. And so if it's not coffee, it's water, and if it's not water, it's something else. But I just like to have something moving in my mouth all the time.
Walt Fritz:
Yeah, and I'm not overly blaming a lack of hydration as the thing that's killing society like a lot of our peers are, but it is often one of the first go-tos in terms of laryngeal and voice, et cetera, issues is how's your hydration? And whether it's in the moment hydration for a fresh drink, does that affect the cough feeling, sometimes could even exacerbate it. Or maybe the more chronic, the concept of dehydration you all, you both know it's just so overplayed. But anyway, I'm getting political and I don't mean to.
Ruth Werner:
But I did notice, so all of this came on for me when I was living in a suburb of Salt Lake cities. I was living at about 5,000 feet. I was teaching. I was lecturing about 10 hours a week. I was singing in a choir, and I was doing a lot of traveling and speaking on weekends. And that part of Utah has the worst air quality in the country because it's trapped between mountain ranges and there's gravel pits and oil refineries and this is Senna. And that's when there was a major change in my life. I actually changed from really severe, yearly, sinus type allergies, upper respiratory allergy symptoms that stopped overnight. Like one season I stopped having runny nose and itchy eyes, but that's when my cough started. So I think somehow those things, that doesn't seem like a coincidence.
Walt Fritz:
Right, right.
Ruth Werner:
But I've lived in Utah for 15 years and I remember feeling when I got to travel to sea level, that it was like breathing balm. It just felt so good to bring into my lungs. So I think that the hydration, more than how much water have you had today, but the hydration about your air quality it has a lot to do with that. And now I live in the best air quality in the country, and it's wonderful, and I still have a cough.
Walt Fritz:
Right, right. So Til, have you done any hands-on with this with Ruth?
Til Luchau:
Just a couple months ago in that little exploratory session in Dallas. And again, I found things to work with. It felt good reportedly, but didn't find a clear tactile cough trigger or anatomical cough trigger even.
Walt Fritz:
Yeah, yeah. Did you try any of that retro laryngeal anterior cervical stuff?
Til Luchau:
Absolutely.
Walt Fritz:
Yeah.
Til Luchau:
Yeah, yeah.
Walt Fritz:
And I'm curious now in context ... I'll let you finish your thought in a second, but I'm so curious about the idea of working with the disturbance as much as the symptom, and certainly even more than the tissue. What about it's bothersome to be coughing and how do you organize around that when you feel a cough coming? And what happens in your body that you deal with a cough? You talked about the shoulders being up when you see the pathologist.
Ruth Werner:
And I can often anticipate when it's going to come, like that, and how do I organize around that?
Walt Fritz:
I mean, we'll do that in the session. You don't need to answer that now, but I'm brainstorming in front of my client, which is [inaudible 00:19:40].
Ruth Werner:
... not really a regular client.
Til Luchau:
No.
Walt Fritz:
But those are the things I'm going to be wondering. What are the triggers? Can we find a trigger warning? Can we find a way to trigger it? And if we can't, what do we learn from that? And then also, if we slow it down, super slow mo, what happened in your body as the cough is on its way?
Ruth Werner:
Oh yeah.
Walt Fritz:
That kind of process to see what we can learn there. I interrupted you while you were going to say something.
Til Luchau:
That's okay. I'm easily interruptable and I easily forget what I was going to say, so to me it's immaterial. The one thing that I do more of now than I ever did, was I work with people in a seated position. Part of it was to say, okay, speech pathologists don't have a massage table, even though I do. But to me, there's also that getting somebody often into the position of dysfunction instead of the position where we like to work with them. And in reality, I like to work with both anymore, sitting and laying down. And because the dynamics of swallow, the dynamic of breathing are different. Right? Do you have any sort of surrounding the bullseye pieces of any difficulty or challenges with your swallowing at any time?
Ruth Werner:
I am not aware of having problems with my swallowing, but I will-
Til Luchau:
Then the answer is no. Yeah, yeah.
Ruth Werner:
But I will share with you that when I went through all that testing at OHSU, I told them I live in fear of aspiration. And they told me, "You are the least likely person to aspirate because your reflex is so hair triggered."
Til Luchau:
Triggerable. Yeah.
Ruth Werner:
And I am aware that when you're relaxed and you inhale and a tiny, tiny fleck of saliva gets in the back of your throat, and for most people you clear your throat and it's done. But I might be coughing for half an hour with that. So if there's got to be a positive spin, it's that I am unlikely to accidentally swallow something bad for me.
Walt Fritz:
What I love is the richness that you, over the last 20 minutes been describing that feeling, the anticipation of it, and the minuteness of those. To me, that's the things that I really tap into, Til, is in terms of getting them in touch with that feeling. And it's not just that physical tissue feeling, it's the psychosocial aspects of that, the anticipatory effect and everything else. Let's face it, you've limited your life because of the fear of that happening. And without going into Sigmund Freud mode here, that's the richness of the experience that I try and tap into. It's like, well, what does it feel like when that happens and can we do something at all to connect you, not just with that bio, but that psychosocial and everything else that is hooded in that whole aspect of what that cough creates.
And that's my approach right there is, can my fingers touch into that feeling? And if we can touch into the feeling then it's much more than just here, it's happening here. And the positivism of working with the person and not their tissue, I just think is ... that's where I would head with you is what I'm trying to say.
Ruth Werner:
And for anyone who ever listens to this, I just want to make it really clear that there's an awful lot in common between living with a chronic cough and living with chronic pain, in the sense that I don't feel like I have a lot of control over it. I have some, I take the control that I can take. And it impacts virtually every part of my life. It impacts my professional life. I have to be careful about what kinds of commitments I undertake and how I teach. And there's things to say about that, and it impacts my social life. It impacts people around me know, oh God, there she goes again, she's coughing again. My poor husband has to live with this. And I don't think it's put a strain on our marriage, but that might not be true with any given person.
And I'm extremely self-conscious about it. I don't feel sorry for myself, until we start talking about how I'd like to take a deep breath. And I don't feel handicapped or really severely limited, but that's because I have taken steps to create frameworks in my life that allow me to have a cough. And at this point, this has been with me for 30 years. It's hard for me to imagine not having a cough. And I sometimes wonder if this cough is going to contribute to the end of my life.
Til Luchau:
Thank you for sharing.
Ruth Werner:
It is absolutely a psychosocial, whole body, body, mind, spirit, it's the whole package. Maybe I should make some cough art.
Til Luchau:
There you go. Right. That's great. Thank you. Yeah. I had a friend here visiting a few months ago. It was actually-
Ruth Werner:
It's what prompted us to do this, right?
Til Luchau:
It was during Diane Matksowski's back jam, and so I put him on the table to show some rib work, and he was actually in Denver to go to the big medical centers there, a five day eval for his chronic cough. And they did everything. He had to wear a nasal cannula around for 24 hours checking the acid in his esophagus and things like this. But when he's on the table, I'm demonstrating some of my ribcage work, it triggered the cough. We found a place in his rib cage that triggered the cough, and he got really interested. And we worked with it a bunch and in that moment he was saying, "I feel like I'm getting more out of this thing than five days at the hospital." But we didn't find the magic switch to turn off the cough whenever he wanted to, but we learned something about-
Walt Fritz:
Yeah, and I think it's really fascinating, Til, that you just alluded to that too, that sometimes we can find these back doors, that if we're not careful can get us to feel like, well, we know things that others don't. And at least I'm going to speak in the I way. That I may be able to tap into that, I've got a patient with a specific esophageal condition that we can trigger from intercostal work. Is it not the thing that's wrong with that person's esophagus or am I just finding a sneaky back door in? But what you just said though is sometimes the value they get from not just hands-on work, but somebody actually listening to them in a different way can be so instrumental. And even if we don't give them the cure, there's just the sense of somebody really cares and I think that's the beauty of our shared professions.
Til Luchau:
I think that was going on there. And I think it was also like, oh, here's a tangible thing that connects to my symptom. He's wearing these devices around and do they make a difference, who knows. We found something that helped him actually experientially connect a dot or two. There's definitely a hubris possible where I go, oh wow, we're doing something the doctors didn't do. It wasn't that at all.
Walt Fritz:
Yeah, yeah.
Til Luchau:
The irony around that. It's like, wouldn't that be weird if this was significant? It turned out to be an interesting insight for him, but no, it wasn't the, like I said, the thing he was looking for.
Walt Fritz:
Yeah. Yeah.
Ruth Werner:
I thought that it'd be interesting if you could figure out some kind of nerve flossing stretch or move that might take advantage of whatever cross-wiring happened. Yeah.
Til Luchau:
Okay.
Ruth Werner:
Just thinking. Right. Yes.
Walt Fritz:
Okay, so nerve flossing dogma aside, I think we're doing that when we work with somebody. I think we're doing all the different things that people do all these CE for. We're basically all doing it when we touch, not to minimize somebody who can get in with the specificity to say, okay, that's the x, y, z nerve. Let's do this then. Not that that can't work, but I do think there's a lot of more broad overlap in a lot of our shared works, even though we wall it off as these different type of approaches and different tissues. How can we not, like in Diane Jacob's world, how can we not be doing cutaneous nerve flossing when we touch somebody and stretch their skin even though we think we're releasing their fascially. It's all coming along. It's all coming along for the ride. To me with my thoughts is I don't know whether I'm flossing your nerves or releasing your fascia, or just taking a lot of money from you, but can I do something that you feel is relevant?
Til Luchau:
More options.
Walt Fritz:
Well, to me, it's the common denominator. What's the common denominator is the therapeutic relationship, and can we build that to the point where Ruth, you say, "Wow, whatever you just did, that's getting," just like you said, Til, "that's getting closer to something that I've not noticed before." And I just think that can be the magic of our work instead of it all being about the way we pat ourselves on the back for releasing your fascia. It's not a mystery that I'm sort of an anti-fascist anymore, at least that those old views-
Walt Fritz:
And I poke a lot of fun at it, and I say I'm not serious, but I am serious. I just think we need to stop all this tissue talk and just start treating the human being. And again, the richness and the poignancy that you went out there in this forum right now, and with whoever's going to watch to talk about how that influences your life. To me, that gets to more important information for me as a clinician than a lot of the other things that we're supposed to test for.
Ruth Werner:
Right. Yeah, I agree. That said, there's something to be said for the chop wood, carry water part of our learning and experience that allows us to put that in the background while we observe in every way what [inaudible 00:30:32] brings to us. If you don't have that as your foundational stuff, then you're just reaching into the suit with your bare hands and you don't know what you're going for.
Walt Fritz:
You're saying the hands on technical skills are the foundation?
Ruth Werner:
Well, I think that they have to be part of it. Yeah.
Walt Fritz:
Okay.
Ruth Werner:
Because someone who doesn't know how necks are constructed is not going to touch my neck.
Walt Fritz:
All right, there you go.
Til Luchau:
There's an interesting argument that comes up a lot on social media groups in that if you don't know your origins and insertions, that you're somehow less effective as a clinician, or variations on that theme and argument. And it's one that I always take the counter argument that, yeah, I want somebody who's used to touching, who knows anatomy, [inaudible 00:31:18] basic red flags, but I'm not sure whether that really equates to being more effective, but that's my counterculture view.
Til Luchau:
What's that? What?
Ruth Werner:
There's a lot of semantics in there because we have to define what's effective. We have to define what are the goals for the person on the table. Most people do not get on a massage table with the goal of reducing tension in their infraspinatus, but instead to have better freedom of movement in their shoulders so that they can play softball or something.
Til Luchau:
Yeah. Yeah. And I'm sorry, I'm kind of drifting from your chronic cough.
Walt Fritz:
…that drift. I can go there because I think about the fact that anatomy, as we know it, has existed for, what, 300 years, maybe four-ish. And yet hands-on body work has existed for probably as long as we've had hands and bodies.
Ruth Werner:
That's a good point.
Walt Fritz:
And do we really think we're that much more effective because of this anatomical narrative that we have now? There's been all sorts of narratives, over who knows how long that, I'm sure enable people to do really amazing work with their hands forever.
Til Luchau:
And then the tribal narratives that gets even crazier. You guys know, the tribal camps are just so strong and people love that tribalism.
Ruth Werner:
I wonder if there's a thing about our profession, because we have to work in such privacy and in such, sometimes I will call it the sacred pink bubble, right, the beautiful environment that we create that's just us and the person on the table, that that sense of isolation makes us clinging to our tribe much more strongly.
Ruth Werner:
Because there are so few people who understand what our life is.
Til Luchau:
Yeah. Well, any other things you want to touch on Walt before we ...
Walt Fritz:
No. My mind just goes buzzing in terms of things that I'd love to do with you, try with you, but that's not the point of what we're doing here. I just-
Ruth Werner:
Well, the next year in Portland-
Til Luchau:
Yeah, you're next. I get her first.
Walt Fritz:
I was just in Eugene not long ago at all, so a couple of months ago. 
Ruth Werner:
Yeah, well, I saw that and so I thought of reaching out to you 
Walt Fritz:
Yeah, yeah. And if you want some more local help, just send me an email and I could maybe hook you up with one of my teaching assistants who's [inaudible 00:33:54] not that far I don't think so. Yeah, no, like you alluded to, at some level it seems so, not to minimize this, it seems minimal compared to some of those massive chronic pain things that people exist with, but yet it's interfering with the quality of your life to an equal, if not greater magnitude, is everybody that we see on our tables every day. And I'm sorry for what you're going through because it's not an easy thing.
Ruth Werner:
Thank you. It isn't. And I feel blessed that I have the ability to create a life that accommodates 
Walt Fritz:
Yeah.
Ruth Werner:
And maybe someday there'll be a day where I don't have to introduce every class saying, "Hi, you need to know I live with a chronic cough. I'll try and keep it under control, but just so that you know." Because I have to introduce myself every single time that way so that people don't worry about me. And I have had classes that come to a screeching halt because I got in a jag and I couldn't stop. And that's horrible. That's horrible. I would never want that to happen again.
Til Luchau:
Okay.
Ruth Werner:
Anyway, Walt, thank you so much for your time. I can't wait to meet you in person.
Walt Fritz:
Yes, I look forward to that. Yes.
Ruth Werner:
Lovely.
Walt Fritz:
Thanks for including me in the conversation. I feel honored to have been invited. Yeah.
Til Luchau:
Really glad it worked out and I really appreciate the points you've made. I can't wait to try them and great work.
Walt Fritz:
All right, cool. All right.
Ruth Werner:
Take care. Have a good day.
Walt Fritz:
Bye. Bye.
Til Luchau:
The Thinking Practitioner Podcast is supported by ABMP, Associated Bodywork and Massage Professionals. ABMP membership gives professional practitioners like you a package, including individual liability insurance, free continuing education, and quick reference apps, online scheduling, and payments with Pocket Suite and much more.
Whitney Lowe:
And ABMP CE Courses, podcast, and the Massage and Bodywork Magazine always feature expert voices and new perspectives in the profession, including Til and myself, Thinking Practitioner listeners can save on joining ABMP at abmp.com/thinking. So thank you to all of our listeners and to our sponsors. You can stop by our sites for the video, show notes, transcriptions, and any extras. You can find that over on my site at Academyofclinicalmassage.com. And Til, for you, where can they find that?
Til Luchau:
Advanced-trainings.com.
Whitney Lowe:
All right. And if you have questions or things you'd like to hear from us, or hear us talk about, you can just record a short voice memo on your phone and emails it to us at info@thethinkingpractitioner.com or you can look for us on social media under our names. I'm @WhitneyLowe and Til, where can people find you?
Til Luchau:
@TilLuchau, L-U-C-H-A-U. And you can rate us on Apple Podcasts as it helps other people find the show. That really does make a difference. Take a moment, if you don't mind scroll down and hit rate. Or you can hear us on Spotify, Stitcher, or Podbean, or wherever else you listen. Please do share the word and tell a friend.