Episode 85: Collateral Damage: Acute Knee Injuries (with Til Luchau & Whitney Lowe)
Sign in or sign up below to watch the video for free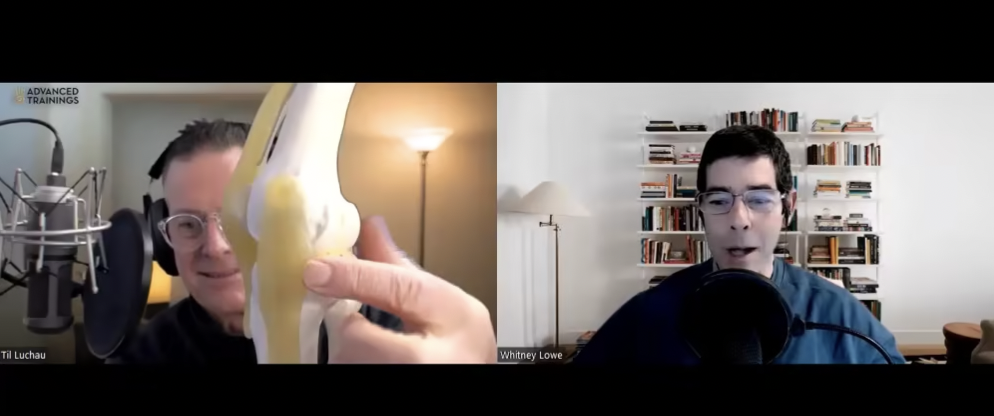 Sign in or sign up to watch the video for free
"*" indicates required fields
Whitney and Til talk about acute knee ligament injuries, with Til's recent ski accident being an apt case study. Topics include:
Differences between the "big four" knee ligament injuries

Medial collateral ligament (MCL) specifics

Rehabilitation and bracing controversies

Psychological or mental impacts

The role of manual therapy
Scroll down for illustrations, outline, and full transcript of their conversation
Sponsor Offers:
About Whitney Lowe  |  About Til Luchau  |  Email Us: info@thethinkingpractitioner.com
(The Thinking Practitioner Podcast is intended for professional practitioners of manual and movement therapies: bodywork, massage therapy, structural integration, chiropractic, myofascial and myotherapy, orthopedic, sports massage, physical therapy, osteopathy, yoga, strength and conditioning, and similar professions. It is not medical or treatment advice.)
Episode image by Sarai Llamas reproduced under CC BY-NC 4.0 from: EFORT Open Reviews 6, 5; 10.1302/2058-5241.6.200127
Episode Outline:
[Whitney] 
What is a sprain?

Damage or overstretching to a ligament

3 degrees of sprain

The big four and what they do: Location, function and what forces commonly disrupt them

ACL- cruciate meaning cross

Anterior tibia to posterior femur

One of the most common knee ligament injuries

Primary function in resisting anterior translation of tibia in relation to femur

PCL

Posterior tibia to anterior femur

Not as common as ACL. Why?

Resists posterior translation of tibia in relation to femur

LCL

Lateral epicondyle of femur to fibular head

Not injured as often (kinetic chain reasons)

Resists varus forces (define valgus vs. varus)

MCL

Connected to medial meniscus and capsule, so less mobile than LCL

Medial epicondyle of femur to medial proximal tibia (near pes anserine)

Resists valgus forces 
[Til]
MCL injuries:
Layers: sMCL, dMCL, POL

How would we know it's an issue?

Valgus stress test

Standing rotation test
Associated injuries: ACL, medial meniscus
Treatment
Prognosis: Outside of capsule, typically regenerates

Surgery when end of ligament has been displaced

Bracing? Movement?

Ice rest NSAIDs?
Impact
Skied down: not stopping

Adjustment to immobility

Afflicted vs alleviator

Helplessness

Drama/trauma

Medical adventures
What is the role of hands-on work?
Protection (acute) phase: calm, proprioceptive integration, rest of body

Repair (proliferation) phase: self-care support, rest of body

Adaptation (homeostasis, strengthening) phase: gentle organizing work: layers, range of motion, normal biomechanics (screw home etc)
Caption: The medial collateral ligament complex consisting of the superficial medial collateral ligament (sMCL), deep medial collateral ligament (dMCL), and posterior oblique ligament (POL).
From the open access paper: Guenther, Daniel & Pfeiffer, Thomas & Petersen, Wolf & Imhoff, Andreas B. & Herbort, Mirco & Achtnich, Andrea & Stein, Thomas & Kittl, C. & Schoepp, Christian & Akoto, Ralph & Höher, Jürgen & Scheffler, Sven & Stöhr, A. & Stoffels, Thomas & Mehl, Julian & Jung, T. & Ellermann, Andree & Eberle, Christian & Vernacchia, Cara & Best, Raymond. (2021). Treatment of Combined Injuries to the ACL and the MCL Complex: A Consensus Statement of the Ligament Injury Committee of the German Knee Society (DKG). Orthopaedic Journal of Sports Medicine. 9. 232596712110509. 10.1177/23259671211050929.
Your Hosts:
Thanks for listening and subscribing to the podcast! Make sure to connect with us on Twitter, Instagram and Facebook to stay updated on all of the latest! Show your support for the show by leaving a rating and review on Apple Podcasts!
Your Hosts: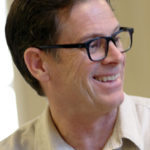 Til Luchau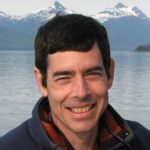 Whitney Lowe
Thanks for listening and subscribing to the podcast! Make sure to connect with us on Twitter, Instagram and Facebook to stay updated on all of the latest! Show your support for the show by leaving a rating and review on Apple Podcasts!
Full Transcript (click me!)
The Thinking Practitioner Podcast:
Episode 85: Collateral Damage: Acute Knee Injuries (with Til Luchau & Whitney Lowe)
Til Luchau:
When I was looking for a publisher for my first book, I was lucky to have ended up with two offers, one from a large international media conglomerate and the other from Handspring Publishing. Which at the time, was just a small publisher in Scotland, run by four people, love of great books and a love of our field. I'm glad I chose to go with Handspring as not only did they help me make the books I wanted to share, The Advanced Myofascial Technique series, but their catalog has emerged as one of the leading collections of professional level books written, especially for body workers, movement teachers, and all professionals who use movement or touch to help patients achieve wellness.
Whitney Lowe:
And Handspring has joined with Jessica Kingsley Publishers Integrative Health Singing Dragon Imprint. So head on over to their website at handspringpublishing.com to check out their long list of great titles, and be sure to use the code TTP at checkout for a discount. We thank you again, Handspring.
Til Luchau:
And we have another sponsor to roll off with. We're going to tell you about the Back Jam. I hope you'll join Whitney and I for the Back Jam. We'll be presenting together with some amazing teachers like Ben Yvonne, Tom Myers, Ruth Werner, Judith Aston, James Wosowski, Diane Lee is going to be there. Each of us are going to share some of our favorite ideas for hands-on work with the back. And you can register now at bit.ly, bitly, slash thinkingback. Slash thinking back, or the link in the show notes. It starts live on May 1st, or you can get it by recording anytime if you're listening to this far in the future. I'm looking forward to that Whitney, how about you?
Whitney Lowe:
I am too. I think that's going to be a lot of fun. We're going to get back at it and it's going to be good for another jam.
Til Luchau:
Thanks to Diane Murkowski for putting that together. It should be great. And what are we talking about today?
Whitney Lowe:
Well, it's that winter season and that season of winter sports activities, and I think we'll talk about some things like that. Unfortunately, one of us had a recent mishap with winter sports activities-
Til Luchau:
Not naming any names-
Whitney Lowe:
And that would not be me.
Til Luchau:
That was me. It was Til here. Should I tell you about it?
Whitney Lowe:
Tell me about it. Tell me what happened there.
Til Luchau:
I was skiing. It was the day before my birthday. There was fresh snow. I was with a friend. It was beautiful, and we just kept doing harder and harder things. And she's just a really graceful skier, so I was proud of myself for keeping up with her. Until we got to this really steep one with lots of fresh snow on it, and lots of bumps and she just danced her way down it and I was like, "I can do that." So I danced through a couple turns and then caught my ski and twisted my leg, basically.
Whitney Lowe:
Well, yikes. And that's become a pretty significant injury, from what I understand.
Til Luchau:
It is. It's been my focus for... it's been about a week now, focus ever since. And yeah, there was a loud pop. It hurt and it was in fact immediate nausea too. It was like I saw stars, I almost threw up. It was that kind of moment. And-
Whitney Lowe:
I'm curious now, when you had the loud pop, was it immediately painful and that's when the feeling of nausea came on? Or what was the relationship between nausea... Was there a serious pain immediately or just?
Til Luchau:
Good question. It was pretty quick if not immediate. It was pretty quick. It was mid-turn and so I kind of sickened to a stop. And it was pretty clearly hurting and I was pretty clearly sick at that point. So it was within milliseconds, if not at the same time.
Whitney Lowe:
Yeah. I hear that frequently described as a symptom with these types of injuries. I don't know what the mechanism is there. Do you know why?
Til Luchau:
Right. No-
Whitney Lowe:
Nausea?
Til Luchau:
No, I do not, no.
Whitney Lowe:
Initiates there?
Til Luchau:
Yeah, I've actually had that experience with the same knee, so maybe it's just a traumatic reset, but it was actually that first time I had it. I was playing volleyball and kicked at a ball. Volleyball was volleyball inside and you're using your feet as well. So I kicked at the ball and missed. And so hyper... First of all hyperextension of the lower leg on the same knee and the same... Like it didn't pop, but I was sick to my stomach immediately. Yeah, I don't know. There's no nerve that I know of that goes from the knee to the belly. Gastro, genu nerve. There's not one of those that I know of, but no, it's, I've heard that too-
Whitney Lowe:
Maybe it's another one of those in instances where our brain says, "Hey, I know how I can make this person get still immediately."
Til Luchau:
Maybe that was it. Yeah, I was still. So I thought it was a great chance to actually talk to you. I've been diving into this, embracing this whole cart full of lemons, it's turned out to be. And writing every morning about it and then doing some fun movement training around rehab. But then I thought it'd a great chance to pick your brain too, and share some thoughts about this.
Whitney Lowe:
Yeah. So let's dive in.
Til Luchau:
Tell me what do you know about these acute sprains or injuries, these ligamentous acute injuries of the knee?
Whitney Lowe:
Yeah, so let's just take a quick sort of survey tour across what I often refer to, and lots of people do too, this is the big four of the ligaments of the knee. There are four main stabilizing ligaments of the knee that are designed... And you know I always talk about this in relationship of thinking about what your knee is actually trying to do. It's like if you take two pencils, for example, and try to balance them end to end on their eraser points, and then hold a weight down on them. That's about the level of stability. Well, not quite that bad, but that's kind of like the-
Til Luchau:
That sounds like it, I get the picture, yeah I got it.
Whitney Lowe:
Yeah. So for those who watching the video there, we got a... You happen to have two pencils there. Perfect. So that's-
Til Luchau:
I don't.
Whitney Lowe:
Yeah. Okay. Two cylindrical objects-
Til Luchau:
Two pencils?
Whitney Lowe:
Yeah, right.
Til Luchau:
Yeah.
Whitney Lowe:
So two cylindrical surfaces with shafts balancing on their endpoints together, that's not a really stable arrangement at all. And so it goes to these four primary stabilizing ligaments of the knee to give you a great deal of that stability. Now of course, they're not the only things that do that, but they're the big ones that really do a great deal of that. So injuries to these ligaments, we refer to, of course as sprains, S-P, not strains, which that is an injury to muscle tendon units.
So remember that a sprain is a damage to, or usually some degree of overstretching of that ligament where it's been exposed to high tensile force loads. Pulling, in other words. And those sprains are graded in three degrees, first degree or mild, second degree or moderate, and third degree as severe.
Til Luchau:
Okay, sprains are thought to be primarily ligament while strains would be a muscle? Myofascial rather, unit?
Whitney Lowe:
Yeah. And that would include tendons in the myofascial unit as well. So we don't see a lot of tendon strains, of course sometimes when there's really severe loads then that may have a tendon evulsion or something like that, but it's not as common certainly as-
Til Luchau:
Okay, there's tendon-
Whitney Lowe:
Yeah.
Til Luchau:
There's tendon rupture.
Whitney Lowe:
Yeah. You see those at the muscular tendonous junction a lot, and really severe ones when, I mean a very, very high force loads causing evulsion, where tend tendon rips away from its attachment point. But those are pretty bad. So it takes those really high force loads to do that. But at the knee or, and the ligaments around the body, of course the ligaments are designed to maintain stability, but those ligament fibers have a moderate degree of give to allow some degree of flexibility before they get damaged there, so... And then of course when it's too much, that's when we get the sprain injuries.
So real quickly, just kind of quick review of those main ligaments. We have the ACL and the PCL inside the knee. So that's the anterior cruciate ligament, ACL, cruciate, is it Latin or cross? I believe it's Latin.
Til Luchau:
Cruciate, yeah. Yeah.
Whitney Lowe:
Okay. And I remember a word derivation thing? So Latin for cross. So the anterior cruciate and posterior cruciate cross inside the knee joint itself. So anterior cruciate goes from the anterior tibia back angling inside the knee to the posterior femur. And its primary function is to resist anterior movement of the tibia in relation to the femur. So we've got a model up here so we can see that tibia. Now, if it moves forward in relation to the femur-
Til Luchau:
I'm trying to push it forward. We can't because it has this has these crossed ligaments in there-
Whitney Lowe:
That's right yeah.
Til Luchau:
... cruciate ligaments trying to show you.
Whitney Lowe:
Okay. So we're trying to demonstrate that with that little knee model there. But imagine if the tibia, the proximal tibia moves forward in relation to the femur. That's the motion that ACL is trying to resist.
Til Luchau:
Right.
Whitney Lowe:
Okay. And ACL injuries, this is mainly because we move most of our lifetime in a forward direction, and the way the forces are with jumping, landing, stopping, turning and all that kind of stuff, it puts a very high force load on that anterior tibia. And remember too, when you land from a jump or when you suddenly stop running, the quadriceps engage in a very high force load contraction, pulling on the anterior tibia. And that's one of the things that causes ACL injuries is that very high anterior translation of the tibia there.
So they're common injuries. Yeah. You can see that patellar tendon in the image there coming across and attaching to the front side of the tibia. So imagine when that pulls really hard, that's going to-
Til Luchau:
It's pulling that thing forward.
Whitney Lowe:
Yeah, pulling that thing forward. Yeah. So it's opposite-
Til Luchau:
I hope I didn't do that. I hope I didn't do that. And one of the PTs I talked to since it says, well, when there's a pop, I've almost always seen it to be anterior cruciate. And anyway, I hope it's not that case for me.
Whitney Lowe:
Yes. So you're going to have to get a greater sort of evaluation to find out for sure about that.
Til Luchau:
Yes. Which is another story we'll see if we have time for.
Whitney Lowe:
And so the other inside the knee is the posterior cruciate or PCL that goes from the posterior aspect. You can see it's kind of like on the backside of that little model right there. That PCL going from the posterior part of the tibia, angling up inside to the medial of the femur, but going towards the anterior direction of the femur. And it's going to resist the opposite motion, the posterior translation of that tibia in relation-
Til Luchau:
Going that way.
Whitney Lowe:
... to the femur. Yeah. Will that knee bend into full flexion?
Til Luchau:
Mm-hmm.
Whitney Lowe:
Yeah. So here's a common mechanism of PCL injury, if you hold it just sort of... So it's a right angle to the camera there. Like that, right there. So a common mechanism of PCL injuries is when you're sitting in a car as a passenger for example, and you have a head on collision and that-
Til Luchau:
I don't like the sound of this-
Whitney Lowe:
... tibia is thrust against the dashboard. And that pushes that tibia-
Til Luchau:
Push backwards.
Whitney Lowe:
... backwards. Exactly. Just like that. So that's a common mechanism there.
Til Luchau:
Or you're kicking at a wally ball,
Whitney Lowe:
Kicking at a wally ball. There you go.
Til Luchau:
Or a football, yeah, a common football kick and miss. And that extreme hyperextension doesn't describe that backwards tibia movement like you were talking about. But basically it overstretch is that posterior side of the arrangement and can tear or rupture that.
Whitney Lowe:
Yeah. And sometimes obstructions of anatomical design inside the femur lend to more frequent injuries. Sometimes you can have bony projections or things in there, and some of those cruciate ligaments can get boast strung across the top of those bony protuberances inside a knee joint and make you more susceptible to those types of things. And again, there's nothing we can obviously do about that, but that just sometimes a cause.
Til Luchau:
And more common in people born female at birth, because of the different shaped femoral notch. Have you heard that?
Whitney Lowe:
Yeah. That as well as the increasing valgus forces on the knee in females. And we'll talk about that a bit later as well.
Til Luchau:
Okay. I won't spoil that punchline.
Whitney Lowe:
Yeah. Okay. So our last two, the lateral collateral, these are the collateral ligaments that are on the collateral. Meaning both sort of on each side collateral? Actually they should be... Yeah, it's a little confusing to consider the collateral ligaments because one's on the medial side, so that's a little bit confusing terminology wise. But we have the lateral collateral ligament on the outside or lateral side of the knee going from the lateral epicondial of the femur down to the fibular head.
Now it's a little bit kind of smaller. You can see in that diagram right there of our knee of it attaching to the fibular head, and Til can you turn that around? So you can see that gap between the lateral collateral ligament and the side of the knee and the femur and tibia there. Pretty good degree of gap right there. And-
Til Luchau:
It has to go wide at the fibula-
Whitney Lowe:
Exactly, to get out to the fibula. And that becomes an important factor in looking at a number of injuries there, because we're going to see on the opposite side with the MCl that we don't have that kind of gap. And that's one of the reasons it gets injured more frequently there. So last one on the medial side, and this is your problem structure predominantly, I think from your injury you mentioned is the medial collateral ligament. So a major factor with this structurally considered too, if you'll look at that medial meniscus, you can see... Excuse me, the medial collateral ligament. You can see how-
Til Luchau:
Don't say meniscus.
Whitney Lowe:
I don't say meniscus. Well I can see you don't want to have that involved.
Til Luchau:
I don't want to have my meniscus involved, but that's okay. Go ahead.
Whitney Lowe:
There's this thing between your tibia and your femur. I'm not going to call it anything, but your medial collateral ligament is attached to it. Okay. Yes, yes. So that's one of the reasons we often see problems in that thing associated with MCL injuries. Okay?
Til Luchau:
Yeah,.
Whitney Lowe:
 So there is attachment to that medial meniscus. So let's hope it's not involved in this instance there. So-
Til Luchau:
It is common not... It is frequently common, I don't know how frequent we'll find out injured. The meniscus can be together with a medial collateral. Because of the mechanisms of injuries. But both those places under strain and the medial collateral is attached to that, the anterior medial horn of the meniscus. So I'm hoping it's not that.
Whitney Lowe:
Certainly, yeah.
Til Luchau:
We'll find out.
Whitney Lowe:
And of course we also said earlier that we were hoping that the ACL wasn't involved. But if you ever come across the term terrible, the terrible triad, that is a term in reference to the fact that there's frequently injury involving the ACL, the MCL and the medial meniscus together. So the terrible triad they call that.
Til Luchau:
Yeah. I'm hoping for a terrible single.
Whitney Lowe:
Yes, that's right. We'll go for a single, not a triple. Yeah.
Til Luchau:
Yes.
Whitney Lowe:
So one other thing I want to kind of clarify here before we start talking a little bit more in depth about your MCL injury is two terms that are a little bit confusing for people that are important to understand, especially for these collateral ligament injuries. And that's the terms valgus and Veris, because they describe the type of forces that cause these types of injuries. So the term valgus for example, is defined as a bony orientation, or an orientation where the distal end of a bony segment deviates in a lateral direction.
Til Luchau:
Valgus.
Whitney Lowe:
Distal end deviates in a lateral direction. So that's a valgus angulation. Now this gets really confusing around the knee because we often think of a valgus angulation of the knee as somebody who is knock kneed. Where your two knees come together, and well you think like the femur is going toward the midline. That's not a lateral thing. But the point is around the knee it's always named for the tibial angulation.
Til Luchau:
Tibial is-
Whitney Lowe:
So the knee.
Til Luchau:
... angling out away from the midline getting lateral. Tibial are farther apart. And distal, knees are closer together valgus.
Whitney Lowe:
So just remember it's the distal end of the bony segment deviates in a lateral direction with a valgus force, and a medial direction with a Veris force. So that would be the person who is bow-legged and has the distal end of their tibia deviating medially.
Til Luchau:
Yeah. And I had a valgus stress supplied to my knee from my weight bearing down on it in that funny cockeyed turned position on that bump. That also a forced external rotation. And if you're way into it, and certainly good physical therapists do this, you might really ask someone about the mechanism of their injury, really ask them to describe it. You got to be a little careful with that because it can have what Peter Levine calls the traumatic attraction effect where all they want to talk about is that moment and all the, it gets to be its own thing and it actually can be a little bit upsetting or re-traumatizing to talk too much focus too much on that injury.
But if you get someone to describe the position they're in or the force that hurt, you can often get a clue as to what might be injured. Not so that we can assess as manual therapists, but so that we can strategize, you could say.
Whitney Lowe:
Yeah. And I do think that's an important part of getting some ideas of how forces may have impacted those structures and possibly led to those injuries. That is certainly helpful. And as you noted that catching an edge with your ski and causing your body weight to be pressing in on your knee as your knee has bent inward is a really common injury in skiing. So it's something that we see. I'm sure there's a lot of orthopedic physicians in your area in Colorado there who've made their living out of ski injuries.
Til Luchau:
Many people ask about it. Yeah. Also football or soccer, getting hit on the outside of your leg, having that inside forcibly stretched open. Yeah. It's another common mechanism injury.
Whitney Lowe:
Yeah.
Til Luchau:
Well you want me to talk about what I've been learning about the MCL a little bit?
Whitney Lowe:
Let's talk about that. Yeah, tell us about that.
Til Luchau:
Yes, I knew what we've just talked about and have treated my own share of skiing injuries on the MCL here. But what I really got into this time is the fact that there are pretty distinct layers in that MCL. It is much bigger you can see on these plastic models than the lateral version. But on the dissection models, if you look at it, it's huge. It's like big... It's basically continuous with the joint capsule. It lies superficial to the joint capsule, it's out of it, but there's fibers that connect it and various other fascial connections into the surrounding muscles in a layered fashion.
And there's even named portions. So the deep part is the part of the medial collateral ligament that's right up next to the joint capsule. The superficial part is a little broader and has typical attachments. And then there's another little sheath that comes in from behind from say the semi tendonosis and things like that that attaches to it, which is called a posterior oblique ligament. And these people that are naming such things.
And I'll bet that's what I hurt. Just based on what I can palpate on myself and where it is. And then also what motions hurt still. Because external rotation still hurts unweighted. If it was weighted external rotation, that's a meniscus sign. But especially unweighted is turning my foot sitting with my knee bent, turning my toe out a little bit, that's painful right there where I got hurt. And that points to that part of that ligament. Don't you think?
Whitney Lowe:
Yeah. And that's an important sort of clarification and evaluation thing. And this is sometimes done in the orthopedic evaluation and trying to identify discrepancies between meniscal and ligamentous injuries. And so for example, that ligament structure and the surrounding capsule are both pulled when you do that external rotation movement of a knee, whether that's weighted or not. So for example, when you do it unweighted and it hurts, and you do it weighted and it hurts, that's probably a pretty good indication that you're looking at meniscal and or capsular involvement-
Til Luchau:
I'm going to check it one more time.
Whitney Lowe:
Because as you noted, yeah... All right. I'm doing it alive for those not seeing the video doing it live,
Til Luchau:
I'm standing up and you can't see it much, it's off camera, but I'm just turning to see. Yeah, sure enough, it's the open chain version where I just turned my foot out hurts. At least as much if not more.
Whitney Lowe:
Yeah. Okay. So because it hurts with both of those, that would be more indicative of ligamentous and capsular involvement. If the meniscus, you're not putting weight on the meniscus in the unweighted version. So you cross reference those two strategies to kind of get an idea. This sounds more like it. And back to two, I want to mention just something you were talking about with the structure there of all the fibrous connections and sort of interwoven fibers between the capsule and the medial collateral ligament itself is probably one of the reasons that it hurts so much because we do know the capsule is very richly innovated-
Til Luchau:
Yeah, so then we can feel-
Whitney Lowe:
... so it's all loads on damaged capsular fibers. Yeah. Make that hurt a lot more.
Til Luchau:
Make that hurt. It's sensitive so that we can sense, so that we can feel what position and angle and forces are going through our knee joint. So then when they get injured they hurt even more.
Whitney Lowe:
Yeah.
Til Luchau:
I'll see if I can put a picture of those layers in the show notes because I found a really good open source one-
Whitney Lowe:
That would be great.
Til Luchau:
So that's really cool. And then there's the valgus stress test, which my primary care physician very carefully did with me. She was very gentle. That was nice. I appreciated that. But that's a test where you essentially line up the bones of the leg. Maybe you'll bend them a tiny bit and then you'll see, put this in the right way. You'll put a little bit of stress on the inside of the tibia to force the joint into a gentle valgus position. So valgus stress test is trying to gap the inside of the knee joint in a more or less straight position.
And it's thought that in a straight position, correct me if I'm wrong, Whitney, you don't want to feel any give at all. That means firm force closure, everything's locked together. But a slightly bent knee position, there'll be a little bit of gaping there, non painful if in a normal person. In my case it's a painful gaping.
Whitney Lowe:
Yeah. And just keep in mind too, you have to think about who your client is and other factors in your history when you're making those determinations. Because we did an episode where we talked a while back and I can't remember our episode number about alors Danlos syndrome and hypermobility in joints. And a person with something like that will have normal hypermobility. That might seem like a positive Valgus stress test. But you test the unaffected side and it's got just as much movement. So just because there's some
Til Luchau:
Comparing two sides there.
Whitney Lowe:
movement there, make sure that you're making a proper determination about that. And you can make that test a bit more sensitive and accurate too if you make sure that your hand is right across the midline of the joint. Because that puts the force right across the area where that ligament is trying to resist it. And so you can feel smaller degrees of movement and instability in there.
Til Luchau:
Like your fulcrum hand, you say?
Whitney Lowe:
Exactly. Yeah.
Til Luchau:
Be right up there on the femur and the midline of that joint. Yeah, it's a tricky test if to get the feel for it if you've never done it. I don't know if you could even learn it from a podcast. But it's an interesting one to attempt to get a feel for it because yeah, you start to feel how much variation there's in people's knees. And like Whitney said, it really is the relative measure of left and right that's probably more indicative significant than just the amount of absolute movement.
Whitney Lowe:
If you're curious about that, I'm sure there's dozens probably since it's such a commonly performed orthopedic test. There's probably dozens of YouTube videos out-
Til Luchau:
Yeah, absolutely.
Whitney Lowe:
... and around about performing the valgus stress test. But I have noted over the years that a lot of times that hand position makes a big difference in terms of-
Til Luchau:
Absolutely-
Whitney Lowe:
... being able to feel finer degrees of movement than you might normally feel if you're just not placing your hands in exactly the right places. And it could alter the way that force is being felt on the knee there.
Til Luchau:
Now don't let me go too far down this rabbit hole, but drawer test for the ACL a bent knee gently pushing and pulling, or maybe firmly pushing and pulling on the tibia to see if we can essentially translate anteriorly and posteriorly translate the tibia against the femur. Tests ACL, PCL resistance. That evokes pain for me in the painful spot. They're superficial on the medial side of my knee. Again, I'm hoping it's not my ACL. Because they're not always painful. It's not always that sensate and so don't always even... The patient or the subject doesn't like feel pain.
You might just feel a bunch of movement there as the practitioner. And like you said, Whitney, the capsule and those ligaments themselves resist all kinds of movements. So I hoping that that drawer test is just pulling on my other injured structures, and not showing me an injured ACL
Whitney Lowe:
Yeah. Well it certainly is pulling some of those capsular tissues a little bit. And again, lots of people have minor degrees of overstretching like in a grade one and grade two and grade two minus sprain to their Acl. And never have to do anything about it other than just give it some time to heal and be careful with it. So once it's more severe, then you may need some other type of intervention. But a lot of those things can get better on their own with minor levels of therapeutic interventions.
Til Luchau:
Maybe we should talk more about treatment. We can jump to that part in the outline there. It's like, what I... And the first guy I saw and what I remembered from my notes is that this MCL very frequently heals if entered it regenerates. It's outside of the joint capsule, so it's vascular. It's just under the skin and there's lots of say circulatory activity there, lymph activity, things like that that can help it heal. And it really commonly, especially if it's just a partial tear, things like that, regenerates. Even a complete tear can regenerate, often does.
In fact, surgical repair of this ligament is rare. I've been reading and listening to it because it's so good at regenerating itself, and the times that surgery is needed is when the one of the ends of the ruptured ligament has been seriously displaced, has gotten pulled way back into somewhere. Or even Tucked can even get caught in the minuscule space. They say things like that. So if that's the case, if they see that on MRI, a surgeon want to go in and just basically reposition it. Give it a headstart to healing itself. But this isn't typically a surgical repair. There is a lot of-
Whitney Lowe:
Which is good news. Yeah.
Til Luchau:
Which is good news for tell. There's also it's been fun to read about the controversies about do you brace it, do you move it? Which and how much of which? And there's the whole spectrum of opinions and very qualified and intelligent people who work with say high level athletes and different kinds of sports practices that you'll find the whole spectrum from saying total immobilization for at least a couple weeks so that knitting can happen so that repair can begin to happen to others that say no start movement right away. Start movement, at least a little bit of movement right away. No one is saying don't brace it. And for sure once I got a brace on that I was so much more comfortable. Just neurologically to stand and to begin to trust it again.
But the question is do you keep it totally mobile? Do you allow it to move a little bit? I'm of the movement camp. Although I'm not trying to develop a range of motion yet in my own thinking through this. I am keeping it mobile so that there's some layer glide between all these different layers involved and some normalization of the sensations and some perfusion of the fluids. Those great things we get from movement. But not trying to push it yet into much stretch or different ranges of motion.
Some sports rehab people who are... Their main measure is return to play. How quickly can we get the athlete back in the game? They tend to emphasize being careful about angular ranges. Not letting it fully extend for the first week. Because it's it they start to heal into a shorter position when it's slightly bent. And that's good because you want all the support and shortness you can get there in the healing process and then gradually they turn, dial back the brace so that then knee can extend bit by bit as the weeks go on.
Whitney Lowe:
Yeah. I want to backtrack for just a moment back to the testing procedure that you did with the person you said that initially saw you and did the valgus stress test with you. Did they feel a perceived additional movement in your affected side?
Til Luchau:
I don't know that she did. It was pretty clearly pain and she didn't push it. Once I was jumping on the table, she stopped.
Whitney Lowe:
Yeah. Yeah. Okay. So we'll consider that-
Til Luchau:
A positive result yeah-
Whitney Lowe:
... indicative of the damage. Yeah. So you may or may not always feel. And again, we're back to levels of severity and this is an important clarifying factor because I think this whole argument about to move or not to move also has to take into consideration, well how bad is the injury? Because the worse it is... In my opinion, the worse it is, the more you want to stick with some degree of immobilization earlier on for just for protection. To keep from really causing a much more serious damage to that. If it's not that bad, then earlier immobilization and movement is, I think, advantageous.
Til Luchau:
Yeah. I mean I want to talk about say the personal impact too. But certainly the alarm factor of just my autonomic nervous system being freaked out about this thing hurting again, was a sight to see from my perspective. It was really, I mean the nausea would come back, fear-
Whitney Lowe:
Interesting.
Til Luchau:
... sweating, things like that when I'd think about having to get up and put weight on it. Or like moving around super carefully, things like that. Because the slightest little twist of course would send me through the roof, kinds of things. Like I mentioned writing about it. I wrote something every morning for three or four mornings and posted it, and I put stuff on Instagram and someone said something interesting. Got lots of nice well wishes. Thanks a lot. That was... Anyway, like a whole story there too that maybe I'll get to.
But someone, I'm looking for it here. Oh, here we go. Can you define your mental impact on the healing process? It seems the mental functional utility gets lost when the physical body takes the main stage. Someone said, "Hey, what's going on on the psychological level?" I heard that to read. Because we can really get so focused on the physical that got lost for her. And that was a great question to ponder too for me, just as a person, as a practitioner. Because I'm way technical, I'm way into this stuff. And it was comforting in many ways to focus on the technical part because it was upsetting for goodness's sake.
Whitney Lowe:
Sure. Yeah.
Til Luchau:
I was really. I mean, it's funny to talk about it too, because not only was it upsetting then, but then later it got embarrassing how upsetting it was. Because there's so many more serious things people go through all the time. This is a first world Colorado skier problem in so many ways. But the fact that it was really upsetting, I mean, just lying there in bed the first morning, this happened to be my birthday morning too, going, "Wow, I'm not going to be able to run for a while or a walk. Or I'm supposed to go to Asia for a month. Am I going to be able to do that?" So I'm waking up facing the loss of these things that are important to me.
Just you could say hanging out in the heart of grief at that moment. It was just really eye-opening or reminding of course. But wow, even something like this can really send somebody for a loop.
Whitney Lowe:
Yeah. And that's a real important point I think to take in mind for us to think about when we are working with our clients doing all kinds of things. Where they're trying to address problems and how they have affected their own lives in lots of ways that we just don't even know. And may not know this really prevents somebody from doing the things that they love to do. This prevents them from picking up their grandkids. Or this makes them not be able to do the one thing in their life that helps them de-stress, or whatever it is. And those are real serious factors that impact their wellbeing.
Til Luchau:
The psychological landscape has a definite shape to it with highs and lows. And it's not in proportion to the physical landscape because something small like Til not being able to run for a couple weeks, whatever it's going to be, could have a huge internal effect. And that's a great reminder too. It was just, it's a great reminder that wow... Of course it felt better to start to get better and start better to get some information, get some perspective on the thing. But that just really hit home too. It's just how emotional these things can be as well.
Yeah. It was interesting too that I... Just to reflect back on my process of the hour after I got injured it took me about an hour to get down the mountain. And in retrospect, I totally should have let my friend go get the ski patrol and get me out of there in a toboggan. But I was still skiing in my mind. I was still had this momentum that I was going and I was going to ski. And I was like, no it's... I mean, I was like, pop, that's probably just like... I don't know what that was. Maybe my kneecap moved funny, or something like that. It was completely finding ways around the fact in my mind that I was probably had a tissue interior that needed care.
And so even finding my way back onto my feet feeling like, oh, I can turn right. Oh no, I can't turn left at all. And so just finding my way down through that was just reflecting on it just like how my brain wouldn't let myself even go to the fact that I was injured.
Whitney Lowe:
Yeah. And those are fascinating aspects of that whole piece of how the pain itself can be so contextual for... Like there was a pretty strong driving force in you that I got to get down the mountain and I got to get down the mountain by myself.
Til Luchau:
Well, it was by myself part. If it had just been down the mountain, I would've called ski patrol. But I was like, no, I'm not that badly hurt.
Whitney Lowe:
I'm sure, yeah.
Til Luchau:
But I'm not going to be coming... Yeah that's... And then the switch from being the practitioner to the patient or the alleviator of other people's suffering and pain to being the one who's in pain, it's just a... I'm old enough to have been on that side of the table of a bunch of times, but it's just always humbling. It's always so humbling to realize, oh, this is real stuff when people get hurt. It has all these different impacts. The emotional, the effects on your livelihood, the effects on the meaning you get out of life. Your own invincibility or mortality, all those sorts of things.
And yeah, the story wouldn't be complete if I didn't mention the medical system. We have an amazing medical system in his country, in Colorado and it's really frustrating sometimes too. It is so frustrating. Like I was... Loretta went off to a class, my wife went off to a class that day, said there wasn't anybody around. I finally got someone to answer at the care facility I use. And they said, "Oh yeah, we're booked up until middle of February, but if you think it's an emergency you can go to the emergency room." I was like, "Oh my God. So I have a chance to wait a few weeks or go to the emergency room," which I don't know, what do for me there anyway.
So she said, "Oh wait a minute, wait a minute. I see there's, there's an opening here 45 minutes away from you. Can you get there?" And I thought, "Okay, I can borrow my friend's car. I can probably limp out there. I'm going to brace it up really good. I'm going to get myself there." So then I'm doing that. I'm realizing, wait a minute, I'm driving to this instant appointment that opened up and I realized I'm not sure I can walk from the car to the front desk to even check in. So I called back and waited on hold, and finally got someone and they're like, "Oh, we don't have anybody talk to the facility, sir, to see if they can come out and help you or anything like that."
So I was like, "Oh my God, it is a simple thing. How do you even get yourself in?" She said, first thing she said, of course was like, "Oh, you can ask at the front desk for a wheelchair." And I'm like, "Oh wait a minute. That's not-"
Whitney Lowe:
How do you get to the front desk that has to it. Yeah.
Til Luchau:
It was like that kind of loop of she was here flipping the pages in her man to look for the response to give me.
Whitney Lowe:
Right.
Til Luchau:
And-
Whitney Lowe:
Yes, like you're talking to chat GPT on the phone, not like how to fix your knee. Right?
Til Luchau:
Exactly. But just, I mean laughing about it now, but in that moment when someone's hurt or upset or doesn't know what's going on, just to understand the impact of having to deal with the medical system even... And there's places... I lived in England for a while and dealt with national health, they're also a wonderful system, also really frustrating at times. So there's so many layers of that process too. Or hassles that people have with insurance say, that can really color someone's medical or healing experience just from the mood or pal that casts over the whole event.
Whitney Lowe:
And I think that's also to another reminder of why we have so many people that will often come in to see us in this level of real frustration because they've tried so many other things that have been unsuccessful. And they had great deal of difficulty getting access through the traditional healthcare portals to get appropriate care. And we're a lot of times a real different experience for them, hopefully in being able to have a better access process.
Til Luchau:
Certainly we are, we just do. I mean, being on hold with a healthcare system is not a healing experience. It doesn't engender a state of mind in your nervous system that's conducive to getting better. We could probably figure that out. We could probably at least have hold music that was a little more relaxing or something like that.
Whitney Lowe:
Yeah.
Til Luchau:
I'll give them a Spotify playlist they can put on hold.
Whitney Lowe:
There you go. Right. Well, what else do we need to... We're going to talk, do we, kind of talk a bit about what we can do and where-
Til Luchau:
Yeah, it's time for that. What can we do as hands-on practitioners? Should I riff on that?
Whitney Lowe:
Yeah, it's huge. What you have to say?
Til Luchau:
I got some thoughts. Of course, that's how I think about, okay, so what am I learning about this as a hands-on practitioner? And I really relate it to say the stages of inflammatory response, the inflammatory cycle. And we had a whole conversation, Whitney, quite a while back about those stages and how to work with them. But in this case, it's been a great map for me to understand what's going on in my own leg, but then also what I would use as a practitioner if I was dealing with a patient or client like me. And that first stage in an acute injury is really the protective stage there. There's lots of pain, typically there's swelling, there is a feeling of instability.
The nervous system is completely jacked up in a protective state to avoid movement, to avoid lots of thing.s because the goal right there is really to protect the tissue, protect the damaged and injury. And so there's also lots of protective immunological functions happening. Lots of tissue destruction, even as damaged tissue is torn away or dissolved and removed from the area. And that hurts. Just the thing, the enzymes and the signaling molecules and things like that that are used in that repair process sensitize the nerve endings and it hurts.
And so that's the acute phase, and that's... I'm moving out of that. That can go on for a couple weeks, but typically it's a few days that that's going on. And during that time as hands-on therapists, if I were to go to a hands-on therapist and I did get some work during this time. The goals that would help me as a client would be essentially calming my nervous system and normalizing the reactions that I'm having to the pain in that local part of my leg. It's not to get in there and do cross fiber on that painful part yet. It's more like how do I help my client's whole body, whole being, whole nervous system deal with the fact that they've been injured and are in this protective state.
Whitney Lowe:
What are your thoughts on potential roles on tissue fluid movements? Yeah, the reduction and things like that. In terms of potential benefits of what we're doing here?
Til Luchau:
That's a benefit for sure things that... And I did some drainage type work just on my own leg as it would swell and stuff. And that was pretty fun to see the effect. So yeah, things to move fluids. Yeah, I'm in for that. And I'm an amateur there. I'm an informed amateur playing with fluid type work because I'm interested in it, but it hasn't been my area of specialty over these years. But no, I think there's a role for that too. Just thinking about moving the fluids in and out of that zone.
Whitney Lowe:
Yeah, right.
Til Luchau:
It's also pro-preceptive integrated like reintegrating that part of the injured part of the body with the whole brain picture or the whole body sense. Because pain is a propreceptive disruptor. It really overshadows all the other sensations and functions your brain has in terms of motor control and pleasant touch. All those things get basically cast in the shadow of this big painful event. So to bring those forwards again with touch somewhere else that feels good is really salutatory. Really just helps normalize and helps you, just helps the person calm down and feel a lot better. Yeah. Do you realize that, oh, the other leg actually still, is there still healthy feeling still good? So just bringing back that wholeness of that picture is really helpful too.
Whitney Lowe:
Yeah. What are your thoughts? You mentioned something a moment ago about probably feeling it was not really appropriate at the early stages. There was something like deep friction massage. Do you think there is a place or a role for that at any point later in the process? Or what are your thoughts on that?
Til Luchau:
Probably phase three. So phase one is protection and probably in phase three we get to the possibility for that. But phase two really is the repair phase. That's like it starts within hours after an injury, but really it takes the main stage for say a week to a month or two or three after an injury like this where most of the functions that are going on are about repairing the tissue.
For tissue proliferation. The key, the starring role is probably the fibroblast there, which are knitting. And they're also turning down inflammation amongst other things. But they play a role in actually the physical repair and rebuilding of structures. And that's still too early for cross fiction, I think. It's a great time for movement because you want the new tissue to be mobile enough to slide. We're not trying to stretch it yet because it's so delicate, at least in my case because it's crossing a major joint with lots of force on it. So we want sliding. We don't necessarily want stretching yet at that local part.
Whitney Lowe:
What about the potential? And again, I think these are a lot of questions that have not been adequately answered by research yet. So we're all just to let everybody know we're speculating here.
Til Luchau:
You're getting my opinion, right, right.
Whitney Lowe:
That's right. Absolutely. What about the potential role of manual therapy? Something like friction in reduction of adverse adhesion as those tissues are rebuilding so that you get your proper degree of pliability mobility, sliding glide and don't overly bind down. I mean that's of course been one of the arguments against total immobilization is that you bind stuff down.
Til Luchau:
Makes a lot of sense. And I talk about not being researched backed. This is one of those, and it's not even something I'm recommending. But the thing we used to say we used to hear as Rolfing students was, "Well, if you can catch it in the first hours before the inflammatory root cycles have gotten too far, you can, "reorganized the fibers," and move the tissues around in a way that gets them in a better arrangement." Now, I don't know if any research... It'd be a hard thing to test. You need double injuries and do one and not the other, something like that. But that's certainly an interesting model.
And that's some of the rationale behind old style siriacs work or different things where they're thinking of reorganizing fibers through perturbation toward actually physically cross fibering them or doing different things to move them around. Maybe. Or maybe not even grinding work like that. But yeah, there's... I'm already sliding layers on my leg. I'm already thinking layer functions and glide. And that is more backed up by research that shows differences between painful and non-painful bodies. It shows what is happening in the tissues that there and what is make... What's plausible in terms of mechanisms of change from body work. There's probably a lot of gliding we facilitate. There's probably very little actual fiber reorganization we facilitate.
Whitney Lowe:
Yeah, I would certainly agree with that. I think we don't have certainly as much ground swelling support for these ideas of fiber reorientation. The way that I know I was taught and probably you were taught early on about this is what we're doing with deep friction massage. But there have been a couple of studies that have also pointed to some potential physiological explanations also associated with increasing fibroblasts proliferation because of pressure and movement of those tissues.
Til Luchau:
Yes.
Whitney Lowe:
And that might seem to me to be a more plausible explanation for why we do see oftentimes beneficial effects with those type of treatments.
Til Luchau:
Yeah. I'm all about that carefully. And that again, that's a third phase consideration. So let's say it's been a while. In my case, it's going to be at least a couple months from everything I know and read and sense that there's going to be a place for more direct work. And there, especially if there's still some sensitivity or pain going on. It might be unresolved inflammatory cycles. It might be essentially a chronic inflammatory state. And there one thought is that we can reboot the cycle. We can restart the cycle by some cross fiber or some direct challenging work that stimulates fibroblast activity that gets the thing to resolve.
It's almost like your washer being stuck on the wash cycle. Where you just you push the button in, you turn it all the way around, you start it again, something like that. So the deep work can maybe do that. That's a high risk maneuver because if someone's dealing with a lot of inflammatory load or a lot of challenge, we don't want to necessarily stress their system out more in that way. So a lot of considerations come into that medical resilience overall of the person. Certainly emotional support. Support for functions they need to do in their life before I just get out say the tools and start trying to stimulate fiber blast production, those kind of things.
Whitney Lowe:
Yeah.
Til Luchau:
But there might be a place for that. We'll see. I, we'll see in my case if I get there. But right now, some gentle movement, some nice touch to remind me that I have a whole body. Some sweet social media messages to remind me that I'm not alone. All these things are just the medicine I need right now. So-
Whitney Lowe:
All right.
Til Luchau:
... I'm not ready for the tools yet.
Whitney Lowe:
We're all sending positive healing energies your direction there. I blow them to the east from where I am.
Til Luchau:
Nice. Appreciate it. Yeah. Well, no, thanks for this conversation and thanks for giving me a chance to think it through and talk through and share what you did, Whitney.
Whitney Lowe:
Yeah, and I think anytime we have some sort of more realistic kinds of things like this, it gives a lot of context to a lot of what we are often learning with just what seems like content information until we can find a way to apply it in real life situations. So it's always great to see a real life exploration to dig into that in greater detail there. So thank you for sharing your story and letting us be a part of that with you.
Til Luchau:
Well, thank you for listening. And it is a funny edge because there are such more difficult things people deal with. It's a funny edge in myself to just to give it the time and space that it needs for myself. But then also to make it the focus. I walk that edge of myself of how much is too much as well. It's been healing to do what I've done.
Whitney Lowe:
Yes, indeed.
Til Luchau:
Is it time? Is it time for our closing sponsors, you think?
Whitney Lowe:
Yeah I think we can close that piece up there. So who do we have today?
Til Luchau:
Books of Discovery has been a part of massage and massage, massage therapy education for over 20 years. Thousands of schools around the world teach with their textbooks, eTextbooks and digital resources. Books of Discovery likes to say learning adventures start here. They see that same spirit here on The Thinking Practitioner Podcast, and they're proud to support our work. Knowing we share the mission to bring the massage and body work community enlivening content that advances our profession.
Whitney Lowe:
And you can check out their collection of eTextbooks and digital learning resources for pathology, kinesiology, anatomy and physiology at booksofdiscovery.com, where thinking practitioner listeners save 15% by entering thinking at checkout. So thank you to all of our sponsors once again, and thank you to you, the listeners, for hanging out with us today. Hope you got some good insights into knee things that are going on. You can stop by our sites for show notes, transcripts and any extras. That'll be over on my site at academyofclinicalmassage.com. And Til, where can people find that for you?
Til Luchau:
advanced-trainings.com. And yeah, we'll put some of these images and diagrams and links to the Back Jam and sponsors and things like that there. We love your feedback, we love your questions. Go ahead and message us on our email, our shared email at info@thethinkingpractitioner.com. Or just look for us on social media under our names Till Luchau is my name and yours, Whitney?
Whitney Lowe:
Today it's Whitney Lowe and you can find us over there on social as well. You can also, if you would, rate us on Apple Podcasts as it does help out other people find the show. You can hear us on Spotify, Stitcher, or Google podcast or wherever you happen to be listening on your favorite podcast app. And please do share the word and tell a friend and we will look forward to seeing you in our next episode.
Til Luchau:
Did you do that from memory? I didn't put that into the notes there. You just kind of-
Whitney Lowe:
Nope. I quickly scrolled down because I saw I was absent and I thought like, oh gosh I bet that somewhere on our script thing waiting on there-
Til Luchau:
Good save man.
Whitney Lowe:
I should have said that. Of course, yeah, man, it just came off the top of my head.
Til Luchau:
Nice to talk with you Whitney, thank you
Whitney Lowe:
As always Til, we'll see you again soon.