Episode 92: The Art of a Good Question (with Whitney Lowe & Til Luchau)
A good question is said to be the first half of knowing, and can make the difference between understanding each other, or operating on our own assumptions. Til Luchau and Whitney Lowe compare notes on some of their favorite questions to ask clients, mentors, and themselves, as well as principles that will help practitioners craft their own good questions. 
Resources mentioned:
Scroll down for the full video and transcript!
Sponsor Offers:
About Whitney Lowe  |  About Til Luchau  |  Email Us: info@thethinkingpractitioner.com
(The Thinking Practitioner Podcast is intended for professional practitioners of manual and movement therapies: bodywork, massage therapy, structural integration, chiropractic, myofascial and myotherapy, orthopedic, sports massage, physical therapy, osteopathy, yoga, strength and conditioning, and similar professions. It is not medical or treatment advice.)
Your Hosts:
Thanks for listening and subscribing to the podcast! Make sure to connect with us on Twitter, Instagram and Facebook to stay updated on all of the latest! Show your support for the show by leaving a rating and review on Apple Podcasts!
Your Hosts: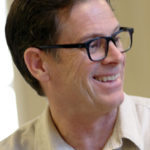 Til Luchau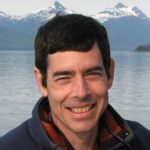 Whitney Lowe
Thanks for listening and subscribing to the podcast! Make sure to connect with us on Twitter, Instagram and Facebook to stay updated on all of the latest! Show your support for the show by leaving a rating and review on Apple Podcasts!
Full Transcript (click me!)
The Thinking Practitioner Podcast:
Episode 92: The Art of a Good Question (with Whitney Lowe & Til Luchau)
Whitney Lowe:
Welcome to The Thinking Practitioner. Welcome to The Thinking Practitioner where Books of Discovery has been a part of massage therapy education for over 20 years. Thousands of schools around the world teach with their textbooks, eTextbooks and digital resources. Books of Discovery likes to say learning adventures start here. And they see that same spirit here in The Thinking Practitioner Podcast and are proud to support our work knowing we share the mission to bring the massage and body work community and livening content that advances our profession.
Til Luchau:
Check out their collection of eTextbooks and digital learning resources for pathology, kinesiology, anatomy and physiology at booksofdiscovery.com, where Thinking Practitioner listeners save 15% by entering Thinking at checkout.
Whitney Lowe:
And today's show is also sponsored by the Academy of Clinical Massage, where our mission is to help you become a better practitioner working with pain and injury conditions. It's challenging to find high quality training in your location when you need it, and we bring exceptional orthopedic massage training to the comfort of your home through our innovative online programs so you can learn anytime, anywhere, and immediately help more of your clients. This year we're completely revising all of our online orthopedic massage programs and our lumbar spine course just recently launched in its new format and is now available, so you can learn more about these programs at academyofclinicalmassage.com.
Til Luchau:
Hey, Academy of Clinical Massage, that sounds familiar. Don't they have a really interesting curriculum and lead teacher? Who is that?
Whitney Lowe:
I have heard that. I have heard rumors to that effect.
Til Luchau:
That's you, Whitney.
Whitney Lowe:
I don't know if it's true.
Til Luchau:
That's you. The Academy of Clinical Massage, our very own Whitney Lowe. Great to have you as a sponsor. Thank you, Whitney.
Whitney Lowe:
All right. Well, Til, what is our theme for the day today?
Til Luchau:
I wanted to talk about good questions, how to craft a good question, what makes a good question, the power of questions. And it just so happened that you had a lot of good questions about questions. We have a bunch of ideas here for guys with questions. We sure have a lot of answers to get through too.
Whitney Lowe:
That's right. We got the questions. We don't necessarily have the answers.
Til Luchau:
Right. We got plenty of stuff to do. Let's see where we go because it's a favorite topic of mine. There's this working assumption I have that really questions are one of my main verbal tools. One of the main ways that I do my work or that support my work verbally is through the use of questions of various sorts at different times. And this is a quote I love, it's Albert Einstein. He said, "If I had an hour to solve a problem and my life depended on the solution, I would spend the first 55 minutes determining the proper question to ask. For once I know the proper question, I could solve the problem in less than five minutes." And sometimes it's like that with clients. We spend time finding the right question, crafting the question, trying to find out what is it exactly that's disturbing the client or evoking the problem or what is it they're most interested in. And these, of course, you have some great stuff to share about the intake interview process and how we take time crafting those questions. But sometimes I feel like my whole session or maybe my whole series of sessions with a client is a question that we're crafting together to try to find the answer for.
Whitney Lowe:
I would also just put in a plug here too, because I've watched you do this a number of times in presentation processes as a teacher in trying to lead students to discovery when they ask questions. You ask them questions about their questions, and that I think oftentimes leads to sometimes deeper levels of inquiry about things.
Til Luchau:
I hope so. No, I think I like questions because then we can really... I like student questions, let's say, because then it helps me understand what they're interested in, what they're grappling with, what they don't quite get, but also what they want out of it. I don't want to use just a return question as a way not to answer a question, but a more way to really find out what is this question about? This is so cool.
Whitney Lowe:
Yeah. I love doing that too, of just asking people when they ask questions, sometimes they are about conundrums, clinical conundrums or something like that. What should I do? And I'll ask them, what do you think? Because we're trying to help create that, hey, Thinking Practitioner in each individual. So that often is done by having them work on it, to work on the thinking process of questions.
Til Luchau:
That's right. All right. So I put up a Facebook post and ask, what are some of your favorite questions? There's a lot of good questions there. We got a big list of them, and I think they did actually help me clarify some of my own thinking. I'll put a link in the show notes to that post if you want to go see this big list of cool questions people are brainstorming there.
Whitney Lowe:
What kinds of questions should we look into?
Til Luchau:
I'm going to frame it if you're willing to play along as three kinds of questions. One is client questions. We've been talking about those so far. Questions we would use in the process of working with a client, questions for ourselves to ask ourselves. And a lot of times those go together with the client questions. I'm asking myself questions as I work and helping keep myself keep on track, for example. And then we're going to end with a little bit about mentor or supervision questions. How do we come up with questions about what we don't know? How do we come up with questions to ask in a supervisory context or a peer or to go look up for ourselves? How do we craft those questions? Because that is a hidden superpower for super learners and really help people go farther with their work when they can craft their own questions.
Okay. Client questions. Starting with those. We could organize them chronologically into four phases. The pre-session questions that I might ask myself or my client. Then the initial interview questions. Like I said, you got some great stuff with that. Some questions we'll ask while we are working, while we're doing the session. And then questions to wrap things up and close it. A little bit about the pre-session questions first. They help set the context for me mostly. But I might reflect a little bit before I start, really while I'm waiting for my client to arrive, what is important for me in this session as the practitioner? And that could be if there's something from last session that I still wanted to follow through with or check in about. Is there a theme that I want to keep in mind with this client, particular client? Or is there something that I'm wanting to pay attention to? Like comfort in my own body or a way to work with this person in a way that helps me stay in my own decision making capacity. Maybe it's a chance to set an intention for myself that I might ask myself, how do I want to be in my own body or in my own mindset during the session too, where I come from. That's what I mean about pre-session questions.
Interestingly, I also do, typically I'll do a phone pre-session interview with clients before I work with them the first time. And so a lot of what we're going to talk about next, which are the initial interview questions come into that as well. But you have some great questions to ask us about that initial interview. What are some examples of things you think we should ponder there?
Whitney Lowe:
Well, just sort of starting at the beginning, I think. This is interesting what you said too. I'm curious about this in terms of initial connection with your client, let's say over the phone with some of these things. A lot of what we're trying to do is establishing that therapeutic relationship with them and their clients. How do you think that plays out in terms of doing that on the phone versus having that first meeting be in person? Do you think there's a difference there of establishing that sort of connection? Because that is certainly one of the most powerful aspects of what we're doing.
Til Luchau:
Yeah, it's much better. It's much better. It's a tool. It's an amazing tool because for one, I get to screen, I can't see everybody that wants to come see me. I'm in that fortunate position, so that helps me really pick the people that I think we can develop a rapport with. But it also helps me cover some of the bases on the information level, helps them get a feel from me so they know whether I'm somebody they want to work to. So it essentially pre-loads and pre-screens a lot of that. So that therapeutic connection has already started. It's amazing the kind of connection you can get on the phone too. It's never as good as in person, never ever. But it does allow for a lot of great therapeutic relationship things to get established.
Whitney Lowe:
I would also have to wonder if perhaps for some people maybe, let's say people who haven't been to see a manual therapist before and doesn't really know what that's going to entail. And there's a lot of maybe trepidation about what's going to happen and how it's going to be done. That sense of being able to have that initial communication with you in the safety and comfort of their own home or wherever they are on the phone may help put them at ease a little bit for the time when they come in because you then already essentially have an established relationship with them by the time they come in and have already had a communication and connection with you there.
Til Luchau:
I think you're right, and it's becoming more and more common, especially COVID pushed us into a lot of virtual interactions. But in mental health, it's about one third of mental health is currently telehealth in this country too. So it is the future and there is quite a bit of useful work that can be done there. Anyway, once we get together, I'm glad that you brought up the therapeutic relationship piece too, because that really is the thing that needs to be established and needs to have the right tone set there. What else do you want to say about the therapeutic relationship?
Whitney Lowe:
Well, I mean, one of the reasons I kind of put that at the top of the list, because I think that's probably the most important thing that we'll be doing in terms of our connection with that person. Obviously, they may be coming to us for a variety of reasons, either for general wellness purposes or oftentimes to address something that they're not happy about, what something feels or they're injured or they're in pain or something like that. But those things are going to happen to a lesser or greater degree. I certainly think based to a large part on how we establish that client therapist's relationship with them. So I certainly do think that that's a very important thing. This kind of gets into a lot of the issues around listening skills and interview skills and things like that that we were going to touch on here too, about how do you really connect with somebody and really make sure that they understand you're paying attention.
Because we've certainly I think seen this a lot in our healthcare system migrating in the last couple of decades to a place where everybody's using electronic health records. You're sitting there doing an intake with your healthcare professional and they're typing away on their computer, focusing on entering data into the computer and not really getting that sense of connection a lot of times with you. Unless they really stop and pay attention to what you're doing or what you're saying to them.
Til Luchau:
There's good research that shows that therapeutic outcomes are directly tied to rapport. It's not everything, but it's a lot harder to get good results if you don't have that connection with your client.
Whitney Lowe:
Yeah, I certainly think that's true.
Til Luchau:
So then what are some examples of questions? You said this term, you said open-ended questions. What are some examples that we could use as practitioners to get more information about our clients?
Whitney Lowe:
Yeah, I think a lot of times, and I just think this is one of those things that's just really not taught real well in a lot of our entry level education, is how to take a comprehensive and thorough history with our clients. We often are going by this rote group of questions about, do you have any recent surgeries? Do you have any things? And try to screen for potential contraindications. But so often what a person really is looking for is for you to dig into the nature of what's going on with them in their life in a lot of other ways, and that needs more detailed information. When you ask a specific question, does your shoulder hurt at night? It could be either a yes or no question, but doesn't really allow for the subtleties of context of saying, well, maybe sometimes in under certain conditions, yes. But if you're asking something in a straight sort of yes/no question format, you often limit the type of information that you get back from them. So I really like to try to emphasize those open-ended questions. Tell me about when you feel this pain, is it more or less at any particular time of day or another? Because then you're getting all kinds of things that you might not have gotten with that other type of question.
Til Luchau:
So important. I'm looking for my giant mental highlighter to highlight what you just said. Open-ended question, a question that can't be answered with yes and no, opens up all kinds of possibilities in your conversation. You're going to get all kinds of information when you can phrase your question in an open way that you wouldn't get if you just said, are you exercising enough? As opposed to, how physically active are you? First one being close, second one being open.
Whitney Lowe:
I think there's subtleties of communication that we pick up on too in terms of seeing whether or not people maybe feel apprehensive about sharing some things or they feel confused about trying to get words to describe what they're feeling or something like that.
Til Luchau:
That's right. The way people answer our open questions too tells us all kinds of information. But that open question, such a simple idea. We're all probably taught it at some point in our education, but I got to say, even with super experienced practitioners and myself included, it's the one mentoring intervention or suggestion I make the most often. What if we phrase that in an open way? A way that allowed all sorts of answers instead of just the one answer I think I'm after. We do that without realizing. We say, does this hurt? For example. As opposed to, what's this like? Because we might get some really different answer to that second question than yes/no, it doesn't hurt, it does hurt.
Whitney Lowe:
And you get to learn a lot more about your client asking them, what is the nature of this? How does this feel in here? I've found a lot of times, and again, this is kind of my bias of the world where I'm living more dealing with pain and injury conditions, will find a lot of instances where people aren't really sure how to describe something that they feel and they might need some coaching or help. So you got to be careful about the open-ended question that needs a little help. How do you give them a little bit of coaching, but don't put words in their mouth to finish their statements for them? That's an art to it as well.
Til Luchau:
It's true. The classic open-ended question that I use quite a bit is, what do you notice when you walk around? For example. Some people, that's too open, like you're saying, what do I notice? You got new blinds in here.
Whitney Lowe:
Like this room smells really good.
Til Luchau:
But to narrow it down, so what do you notice in your body might help? If someone's still having trouble for that, say okay, so what happens when your foot lands on the floor? Is there more weight going to the outside of your foot or the inside of your foot? I might break it down to that simple kind of multiple choice thing too, but I will start with the broader funnel and help people find a specific way to answer. It's out of our scope right now, but there's a whole vocabulary of bodily sensation that's important to understand too. I'm asking not about the idea someone has about their body or the diagnosis somebody's giving them or their theory about what's wrong. I often at this point want people's actual physical experience. I want to know what they're feeling right now. So often my questions at this point in the interview are about, okay, so right now, what are you feeling in your body? Do you feel that right now? Where? Can you describe it to me? Because that really helps me to understand the present moment experience separate from this narrative they've prepared before the session to read to you that lets you know what they think you need to know to fix their problem.
Whitney Lowe:
Right. Do you find that that colors your perspective or idea of how you want to approach each individual uniquely based on the way that they respond to those questions with their own language or something like that?
Til Luchau:
Oh, completely. Completely. I'm trying to use their vocabulary. You said color. I'm trying to use their color palette in my language, but also in their touch. I'll ask the question, examples of open-ended questions. How did you get here? What brought you here today? It's that open-ended question to see what they say. They might talk about their referral, they might talk about their symptom, they might talk about their health journey. But I'm trusting that they're going to talk about something that's probably important for them, and that gives a sense of how to connect with them and what might be important to them to have as an outcome as well.
Whitney Lowe:
I'm reminded of something that happened to me many, many years ago. This was when I was back in Atlanta working in the orthopedic clinic. We had a lot of people that would come in from rural parts of the south because they didn't get really high level care in their local community. So they would come up to Atlanta. This guy came in one time with a neurological, probably lumbar disc or lumbar nerve root problem, but he kept talking about having this leader running down his leg. Have you ever heard that term before?
Til Luchau:
Leader. My grandfather was from the south and he was a fisherman, so I know. I go right there.
Whitney Lowe:
So I had not heard that term before. Sort of a rural, especially in the south term, referring to pain or unusual sensations going down the extremities. I had to have him explain to me what a leader is. I don't know what he's talking about here. So it was interesting.
Til Luchau:
Was he talking about a line or a cord for feeling pain?
Whitney Lowe:
Yeah, it was basically a sciatic nerve distribution of pain right down the back of his leg. And so that's where that had come from. I thought, okay, well, that was a good learning one for the day here.
Til Luchau:
Nice. This phase in the conversation when I'm just sitting back listening, encouraging people to tell their story, at least some of it. I'm really thinking about Ron Kurtz's advice. He said he listens to the storyteller even more than the story. It's that idea that the metaphors they use, but especially the gestures, the posture, the mood, the emphasis in the voice is all coloring, like you said, my work with them. They might show me with their hands something that if I had someone describe the pain, they might make a movement or a face or do something with their voice that gives me a sense of the inside out quality. And that really informs me intuitively as a practitioner to know how to meet that or contact it or what kind of action to respond to. I'm just going through my questions. We're covering a lot of it. I really want to know what's important to them at this stage in the game. I might just ask that, what is important for you? What do you hope for out of today? Those kinds of questions too.
Whitney Lowe:
Yeah. That's really I think an important one to clarify because a lot of times we may come with an idea of what we think they want or what we think we're supposed to be giving them, and that's not really what they're there for.
Til Luchau:
Yeah, we can get our hammer. Hammer awareness on, the only tool we have is a hammer so we just look for nails where someone says where it hurts and we're ready to go to work. Well, we might get a different answer if we ask, what do you hope for? What do you want out of today's session? We're to check in about that.
Whitney Lowe:
There was an interesting response to a thread on Facebook. I cannot remember if it was in your question thing that was on this particular one, or if it was in another thread because it was in the same timeframe just within the last day or two. Somebody said something interesting that I had never really thought of before. It was about clients coming and seeking a massage treatment with them. And this person was saying, clients don't want a massage. They want an outcome. They want an outcome of that experience. It's not so much just like they want to come get that massage, but the massage they know does give them a transferring or transcendent experience to take them somewhere, and that's what they're really looking for is the outcome of that experience. I think asking that person at the outset, what it is you're looking for really helps you perhaps more closely hone in on that so that you get those things aligned for your sessions.
Til Luchau:
Right. And it's just the idea that I'm actually not a fascial therapist. I'm not a neurological therapist. I'm not a massage therapist. I'm not a structural integration therapist. I'm a disturbance therapist. I want to know how is the client disturbed or unhappy or motivated? Those are the things that I want to work with because that's what they want out of the session. I want to understand better where the gap is between what they're experiencing and what they want.
Whitney Lowe:
As a disturbance therapist, what about the person who's actually feeling good in their body and they want to, it's like Maslow's hierarchy, they want to go up to actualization and transcendence. Like, nothing is disturbing me, but I want to transcend.
Til Luchau:
That's it. There's still that. So then it becomes, what's their interest? What's their motivation? Where do they want to go? But you're right, it doesn't have to be a disturbance. In fact, it's so easy to get problem focused that that came up for me in gathering these questions too. That it's so easy to ask about what's wrong, occasionally, really the right question could be, okay, so what else do you notice in your body besides that pain? Or tell me about some stuff that's going well or what feels good in your body. There's a moment when that can be a really powerful question to ask, bring into the awareness.
Whitney Lowe:
Let me ask you this, because this is something I ponder about a lot in terms of trying to help people learn more about how to conduct a good and thorough interview and to delve into some of these things. I'd like to know if you have suggestions or ideas when you're working with people to train them on these kind of ideas. How do you know what are the good follow up questions after that first good question that you asked? What are you feeling in your body? What's going on? Then what's next after that when they tell you, well, here's what I feel like? How do you know where to go from there with it?
Til Luchau:
You're asking a bit about strategy there. What is my strategy of time management through the session? Depending on how deeply I want to go into it, how it fits with my strategy, then I might ask someone to describe it in more detail. I might ask someone to take some time to tell me exactly how far out into the body that pain goes or where exactly it is, or which movements they make that evoke that, or what they do that makes it better. I ask these questions. I ask historical questions. When did it start? What have you tried? I want to know those too. But I focus even more on what they can do to change it and what they know about it in the moment, because that gives me clues. And often the next questions are, can you describe it? Can you reproduce it? Can you relieve it? Really, there's a place too, for really detailed descriptions. It's tricky because you can definitely spend too much time focusing on what hurts. But if I can get someone to paint the picture for me and describe it a little bit, I get a lot of information that helps me.
I should probably say something about retraumatization. This idea that stories are really useful, but if it's really upsetting story, a really traumatic story, people often want to tell it to you in a way that's useful, but in some cases it can also be retraumatizing for the person too. It can reactivate their autonomic state or somatic state of the injury, of the traumatic experience, just to be telling a really upsetting story.
Whitney Lowe:
And so I saw that on your list of things there. That really piqued my interest. I was trying to think about this. Well, how do you know when it's one of those things that might trigger more stuff or something that you should pursue even further? If you see your client visibly getting emotional or having challenges going through things, do you think it's better to cut it off and not pursue it down that line of inquiry? But what if that line of inquiry is something that's really relevant to what they might be experiencing and you think it's helpful to know some more about it?
Til Luchau:
Really great question. Again, it depends on what you're comfortable with as a therapist, what the scope of practice you're working in. I think cutting it off is probably typically last resort. Maybe it's a redirect more than a cutting off. If you are worried. I'm stumbling because it is useful to hang out in the difficult spots with someone. It is useful just to hear the story sometimes. That's so healing. And not every traumatic story is retraumatizing. But maybe it's a problem when someone is getting upset or reactivated or dissociating where you suspect about they'd go really flat in their telling of the story. So at that moment, some possibilities are to say, this is such an important story. What are you noticing as you tell the story about your body, about your emotional state, energy state? Just to ask them to start to track that or to slow it down.
Say, this is a really important story. Let's just slow it down a little bit, make sure I get it. And then just feed it back to them. Because it'll have its own momentum too. When you know that it's like a traumatic vortex, Peter Levine calls it. It has a small momentum, and it's just hard to think or talk about anything else at some point. So to actually slow it down, to bring someone into their body, to take a breath, and even to ask, not just retraumatizing stories, but any story. Some people just like to tell their story and could talk the whole session if you didn't at some point interrupt. But at some point, interrupting with an offer says, listen, this is a important story you're telling me. Is this the way you want to use our time? Should we go ahead and talk some more about this? Or is it a good time to move to the table?
Giving people that choice or having them manage the time with you, giving some call to awareness to the way the time is being used. Because sometimes people will want to use the whole session to tell their story, and that can be some of the best sessions they ever had just to be really thoroughly listened to. And other times you both get to the end, you realize, oh, shoot, we talked the whole session. Maybe we shouldn't have.
Whitney Lowe:
But like you said, I think especially certain people who don't have a good outlet for those kinds of things, and nobody else in the healthcare wellness system or whatever it is has taken the amount of time it takes to listen to the whole story and see the whole big piece of it. That's a big challenge.
Til Luchau:
The average amount of time in a medical consultation with a general practitioner before the doctor interrupts the patient, 18 seconds.
Whitney Lowe:
Yeah. I'm remember hearing that statistic one time. I'm like, oh my gosh.
Til Luchau:
Oh my God. Right. We have that luxury of having more time than that. We don't particularly have the caseload of most general practice physicians, so we can take the time, we can listen to people's story and we can give them the choice. Is this how you want to use the time?
Well, I want to make sure we don't leave this too far behind. Can you say something, Whitney, about key areas of a client's medical and health history that we want to make sure we cover?
Whitney Lowe:
Yeah. When I think around those things, it kind of gets back to me of what we said at the outset of what's your goal in working with them? Because if your goal is, for example, doing something more along the lines of the way that I tend to work, which is trying to address pain and injury complaints, then you got to delve pretty deep sometimes with these things to try to find what is at the root of it and see how it has fed into all different kinds of other potential things. And we are, of course, wanting to try to screen for any important contraindications that might need to be uncovered about things that would preclude us from doing some of the things that we're thinking about doing with them. So in that respect, working with those kinds of people, I think that stuff is really quite interesting. Or not only interesting, but essential.
I think, again, back to what our primary thing is with our clients, I remember also sometimes seeing some people with chronic pain problems that just needed to be touched in a compassionate way. And once we sort of clear out some of those initial contraindication things, it just became apparent. They just need some degree of compassionate touch to settle down the nervous system and just begin to erase all the adverse nociceptive activity and just clean the slate and start over again. So in some of those instances, delving into some of the deep history stuff, maybe it's not quite as critical. Still valuable and still important, and you may need to make some decisions about how far I want to go down with this. But again, that's a lot to me. I think a lot of that is happening after we make that initial determination of what do they really want from this time with us today?
Til Luchau:
So what do they want informs the specific questions you go into.
Whitney Lowe:
One of the most common things, and I'm maybe curious to hear how you address this as well. One of the most common things that I hear from students in the classroom when I talk to them about learning to do, for example, orthopedic assessment much more comprehensively. They start seeing, well, there's kind of a lot to this and you can really end up taking a lot of your time. How do you deal with this when your clients come in, they want their 50 minutes of hands-on manual therapy, and you spend a lot of time trying to talk to them about what's going on with them? I frequently go back to that point of what's the reason that they're there? If they did just come for wellness enhancement with your work and just want to get a wonderful experience of what's going on in their body from your hands on manual therapy, then that's one thing. But if they're looking for you to help them address a specific complaint, then the amount of time that you take really diving into that is extremely well-used time. Certainly, I rarely have ever had anybody complain about that and said. What they do say is, how come nobody ever did this with me before? How come nobody ever took the time to really look into this with me before?
Til Luchau:
Again, based on my conversations with people over the years, my working hypothesis is the therapist is usually more nervous about that than the client, about talking too long than the client. Usually the clients are into, especially the questions are good or they're telling something important to them. It's the therapist who usually feels more pressure to get to the table. There are exceptions. But at that point, that's when you check in too. That's when you can really get alignment around how we're using our time. But there are times, how do you deal with this, Whitney? There are times when we might sense that a client's reluctant to share something that we think we need to know, or that there's some information we feel like we want, but we get hesitation or some kind of reluctance.
Whitney Lowe:
So the way that I'll usually try to address those things is try to give them some context of understanding why I need to know this so that they can just, first of all, re-emphasizing that this is a completely safe and confidential space where this information is not going to go past the walls of this room. But here's why I really need to know some of these things because it can in fact be playing a significant part of what you're bringing to the table today that we need to be looking at. And again, just try to make that as a safe space as possible for them to feel okay about that.
Til Luchau:
Yeah, that's right. And I guess it's saving our really key questions for that status too, because there's a lot of things we're interested in there that could help that we may not need to know either too. There's a lot of work we can do, even respecting someone's desire for privacy or silence on certain things.
Whitney Lowe:
Yeah, for sure.
Til Luchau:
Can you say something about the role of informed consent in this context? What should we ask to make sure our clients really understand and agree with what we're wanting to do?
Whitney Lowe:
My sense of that is that's become a much bigger deal in recent years as we've sort of recognized that some of these things might need to have greater explanation or clarity about what's really going to be happening. I just hate to say this, but living in the litigious society that we are in, it is very helpful to make sure everybody's on the same page about what's going to be done, what's expected, what might be a part of the treatment and that sort of thing. I would say informed consent is also something that can shift and change in the midst of your session when you sense something. Like you're working with somebody and you sense... I had a client one time when I was working with them, they had severe neck pain. I had this client in a supine position. She was supine on the treatment table, and I began doing some just very gentle, I mean really gentle, just holding of the TMJ region and the backside of the neck.
And she bolted up right off the table into a sitting position there. Drapes and all, just like that touch was just too much. It triggered something. So I was like, okay, so now we need to go into why am I doing this, are you okay with this? Is this something you want me to wait? Let's maybe not do that this session. We'll see if we can graduate to doing this at a later point. That had never come up in the initial inquiry of what was going on in there.
Til Luchau:
It reminds me of a story early in my rolfing career. I was working on a client in the sixth hour, and that's classically a face down session. I'm working on her, maybe her glutes or back of her trochanter or something. I remember things were just really quiet, too quiet in the room. I said, "How are you doing there?" She turned around, she sat up and she says, "Listen, I just really need you to tell me when you're going to work on my rear and to tell me why." I realized, oh my God, I was just following my protocol. Didn't even think of that. Of course. I'm forever grateful to her for doing that. I felt bad, but it was a great piece of feedback for me in that moment to realize, I just need to keep people informed, stay in touch.
Whitney Lowe:
Yep, absolutely. So that's become a much more important piece that I think certainly a lot of us that were trained many years ago didn't think about as much and didn't focus on as much, but it's now a much bigger part of our communication process with our clients.
Til Luchau:
We learn pretty quick if we didn't get to that. That's right.
Whitney Lowe:
Yeah, absolutely.
Til Luchau:
Well, should we talk about during the session?
Whitney Lowe:
Yeah. Let's talk about some of the things during the session. You've got some good juicy things here to look into.
Til Luchau:
These are mostly questions from myself. Once we're at the table working away, the big question for myself is, where is my attention? What am I paying attention to? And in my way of thinking, it's an awareness practice, this work we do. I want to be paying attention to my actual sensations in the present moment and my perceptions, what I see the client doing, how they're moving, how their color changes, how they're responding, what I hear them saying, the sounds of their breathing, and especially what I'm feeling with my hands. So it's always, where's my attention? What am I paying attention to? Not that it's not okay to ever space out or think about other stuff, that happens too, but it's a practice of bringing back to the present moment. And that includes my own body, of course. Especially as we get older as a group of people doing this work together, taking care of our own bodies, making sure we're not over-efforting or we're setting things up in a way that's really comfortable, really helps us work, be sustainable. That's the essence of body use really is that question, am I comfortable and focused in my own body? Am I aware of my own body while I'm doing this work?
Whitney Lowe:
And we do work that is so physical in that connection piece that I think, and a lot of times I just cringe when I hear some of the stories that bounce around on social media of things like practitioners working with somebody in a treatment room while they've got one hand on the client's body and the other hand on their phone while they're just scrolling through TikTok or something like that. I'm like, I cannot believe that this is where we live now, that this is something that happens. But apparently it does. When people talk about that place of just like, oh, it's the fourth or fifth session of the day. It's the afternoon. I'm kind of tired. I'm kind of bored because I've done the same sort of massage.
To me, that's when it's really valuable to take that attention that you're talking about and just supercharge your attention on the whole thing of what you're sensing in your body and what you're sensing of that thing. That's how you make that session interesting, is to really zero in on those sensations and what am I really feeling? What is really going on? And visualizing, deep visualization of what those tissues are underneath your hands and all that kind of stuff. And it really, to me, gets you in a far more introspective and possibly even meditative state that's going to make your clients experience a whole lot better too.
Til Luchau:
That's right. No, you mentioned TikTok. I find that really distracting. I find that I have to limit myself to Instagram during the sessions because at least those aren't moving as much.
Whitney Lowe:
I don't even look at TikTok at all. I can't take it.
Til Luchau:
I'm kidding. I'm totally with you. This is a practice of the present moment in the room. The second class during the session questions are what are they experiencing. First class, what am I experiencing? Second class, what is the client experiencing? And there's all kinds of ways to stay in touch with someone's experience on the table. The classic one in a massage therapy context might be, how's the pressure? That is technically an open-ended question. It's not like, is this too much? Which is a closed question. And we can go a lot further. I'm just going to brainstorm for a second. It could be the check-in of how are things going? How is this? How are you feeling? Are you getting what you want? Or the next level, could this be even better? Help me tune this, help this be even more exactly what you feel like you're needing right here. Questions that help the client play a part in really getting dialed in on exactly what they're needing right there.
Whitney Lowe:
You bring up an interesting point here too that I would just like to expand on for a moment. When we think about those kinds of questions that we ask all the time, how's the pressure? Because that can be kind of ambiguous about, well, I don't know, it's like smooth. What do you want me to say here? But the other thing is that I think it's really important for us to establish with our clients, and I like to say to reinforce this multiple times, that it's okay for you to tell me if something is not to your liking. Because there's a lot of people, even though you might say that, or you might say, how's the pressure? They don't feel comfortable telling you something's too much or I really would like more of this. Because what you're essentially saying is you're not really giving me what I want here. And a lot of people are really uncomfortable with that. So the more you can set up that ground of this is completely okay, it's absolutely your session and you tell me whatever you need to have this work better for you, and that's what we're going to try to get to. I feel like don't just say that once. You got to say it a bunch of times with them.
Til Luchau:
That's an ongoing process, isn't it? It's not enough just to give the disclaimer in the beginning, tell me if something's not right. Because there's so many cultural, personal, habitual attachment style reasons that people will not feel free to speak up if something isn't right. We're working against that in every moment. I think this episode we did with Betty Martin where she talked about that, just the fact that there's so many reasons we don't say when something's not okay as a client. Our constant attending to that without being invasive, of course, is so important.
Whitney Lowe:
Yeah. Absolutely.
Til Luchau:
The last, oh, you were going to say?
Whitney Lowe:
No, I was just going to say what else you got?
Til Luchau:
The last class of things that I think about during the session. How can I tee up their curiosity? How can I get it set up so that they're actually curious and interested in what's happening too? There's a set of questions I can use to help foster their interest in what's happening. So it might be experiments like, let's see, oh, this is sensitive here. Let's see what happens if you let your elbow float up a little bit while I do that. Or what do you notice around your jaw when I work here instead? So I'll ask them these investigation questions. What happens? What do you notice? Let's see about, so they become a co-investigator with me, and I'm asking them to track what happens and to report back to me about that. And we learn so much together, not only for me as the hands-on part, but in that refining of someone's body awareness and they're learning about their own symptoms. That happens. It's part of that curiosity cultivation process.
Whitney Lowe:
Yeah, I think that's outstanding because that really does, what we're trying to work towards is what's going to happen also after they walk out the door. We want to hope that they have an increased sense of proprioceptive awareness to tune into some of those things in their bodies so they can recognize some of these more subtle changes and shifts that will help us do better work ourselves as we get back in the room with them.
Til Luchau:
That's right. A lot of these questions are exercising that ability, that body awareness or body sensibility there. Asking people to engage it a little bit. There's a really important question. It came up a couple times in the Facebook thread too. The question I ask myself, how much time do I have left in this session? What do we each want to accomplish still? It's like Jan Sultan, one of my early rolfing teachers saying, the most important move in rolfing was this, looking at your watch. He said, that's the most important move because that keeps you grounded in your strategy. That keeps you grounded in what you want to do, how much time you have left with the possibilities, the limitations to that as we go along. So it's that sort of question I ask myself, but then I also might ask the client, hey, we got five minutes left. I'm going to finish with some neck work. Is there anything else you want to make sure that we incorporate before we're done?
Whitney Lowe:
Yeah, I think that's great. I saw a couple people mention something like that in the question streaming there too, of saying, letting them know we're getting close to wrapping up. I don't want you to be leaving here feeling like you didn't get that last thing that you wanted. So is there anything else that you want to make sure we address before we finish up? I really like that.
Til Luchau:
After someone's off the table or sitting up, there's a role for checking in about what's different now, what do you notice now? It's not the question, does it still hurt? Because sometimes the pain that they came in with say will be completely gone, other times it won't. But you've set them up to not be valuing the session you make that your only measure. So this is the time for an open-ended question. How are you doing there? What do you notice now? What's different? And then if there is a specific thing they notice, like say, Hey, wow, my shoulder feels really light now. You might make a suggestion or you might ask them, what's a way that you might be able to touch back in with this later? What can you imagine or do or think about that would help you remember this feeling for yourself?
Whitney Lowe:
Yeah. Right. So that's a lot stuff in the session there. What about after the session?
Til Luchau:
Well, after the session, I mean, that's the ending of the session there. I would say, that's pretty much it for the session. Then there's a class of, say, mentoring and supervision and learning questions. Are we ready for those?
Whitney Lowe:
Yeah, let's hit those.
Til Luchau:
It's really the questions that I ask myself as a learner, and this comes out of years of supervision with practitioners and now in the online format, lots of discussion groups. Really understanding that for some people, forming a question comes really naturally. To know what question to ask for supervision or for mentoring or for learning. Some people really can nail it in terms of getting a question that's useful to them and interesting to everybody else. A lot of us really need to exercise that muscle. It's like exercising that curiosity muscle, catching these potential questions in the flow of the session or in the flow of my working with someone to realize, oh, this is something that I could ask later. I didn't quite know what to do with their shoulder when they said, oh, it hurts more when you do that. So that's actually a moment to capture and to bring to a later reflection on your own or research or if you're in some sort of supervision setting, even conversation with a peer. What do you do when you're doing something and a client says it hurts worse, for example? Catching some of the questions.
Whitney Lowe:
Yeah, that's an important one because that's not something that we prepare as much for. That's like, what happens when what we do made them worse? That can happen for sure. So it's a good one to be thinking along those lines and potentially preparing for.
Til Luchau:
Preparing for, but then capturing. A lot of it is capturing. I mean, I don't know if you do this for the articles you write, Whitney, or the classes you teach, but my own ideas for those come at the weirdest times. When I'm walking my dog, when I'm waking up, I'm having a conversation. I'm getting better at it, but I've learned I have to note it down immediately. I have to take out my phone and make a note or else I don't remember them. The same with good questions that I want to ask about later. When that client says, oh, it hurts more when I do that and I want to know some different strategies for dealing with it, I got to note that down. And I have, for years, I used a template for my session notes that included what questions do I want to research more. Every session I would try to come up with a couple of questions from that session, the things that I could learn more about. That is an amazing practice that I continue to this day, trying to formulate a question based on the session I just gave.
Whitney Lowe:
I think that's really helpful. Yeah, definitely really helpful.
Til Luchau:
It's that place of, for a lot of us too who were educated in a system that valued knowing the answer to something. It's valuing that place of not knowing, of wondering, which gets forgotten about and dries up and blows away for a lot of kids in an education system that doesn't really emphasize not knowing, but emphasizes having the answer.
Whitney Lowe:
Right. Absolutely. I really like that idea of putting that in your notes with each client about maybe just a quick little, what did I really learn in this session? What was a really powerful or interesting learning experience that I got from this client? What did I learn? Where do I want to take that and explore further? So I think that's a great activity.
Til Luchau:
It's a good exercise for me. It's keeping my curiosity muscles exercised as the years go by.
Whitney Lowe:
Right.
Til Luchau:
Well, should we do our closing invitation?
Whitney Lowe:
Yeah. We have an interesting invitation I think you hadn't put up there for everybody.
Til Luchau:
We want to know your favorite questions for your clients, for yourself, or for mentoring. Why don't you go ahead and record a short voice memo on your phone and email it to us? And if it's one that we can use, we'll play it on air. We'd love to hear some of yours. Email it to us at info@thethinkingpractitioner.com. And then also in closing, I want to thank our closing sponsors, The Thinking Practitioner Podcast is supported by ABMP, the Associated Bodywork and Massage Professionals. ABMP membership gives professional practitioners like you a package that includes individual liability insurance, free continuing education, quick reference apps, online scheduling, and payments with PocketSuite and much more.
Whitney Lowe:
I think I just heard you say ABMP gives you a free massage. Did I hear massage?
Til Luchau:
Don't quote me on that.
Whitney Lowe:
But their CE courses, podcast, the Massage and Bodywork Magazine always feature expert voices and new perspectives in the profession, including my esteemed colleague, Mr. Til Luchau here and myself.
Til Luchau:
That's right.
Whitney Lowe:
Thinking Practitioner listeners can save on joining ABMP at abmp.com/thinking. So thanks to all of our sponsors. You can stop by our sites for the video, show notes, transcripts, and any extras over there. You can find that on my site at academyofclinicalmassage.com. And Til, where can they find that with you?
Til Luchau:
Advancedtrainings.com.
Whitney Lowe:
All right. So any questions or things you'd like to hear us talk about, you can email us at info@thethinkingpractitioner.com or look for us on social media under our names. Your name, I think today is still Til Luchau, right?
Til Luchau:
Yours is Whitney Lowe?
Whitney Lowe:
Yep. That's correct.
Til Luchau:
Rate us on Apple Podcasts as it helps other people find the show. That's how people find the shows. It's based on ratings. I wanted to take a second to thank some of the people that have left reviews for us. Amesstewart wrote, "I have been practicing massage and bodywork for 20 years. And having access to a podcast like this that I can regularly listen to has helped me remain focused on my work in the morning as I head to my office. So far, I enjoy all topics and guests. I really appreciate the work and discussions from Whitney Lowe and Til Luchau. Grateful." So thank you to Ames for that review. Take a second and let us know there on Apple Podcast if you would, how this is landing for you. You can hear us on there on Apple Podcast. Also Spotter, Stitcher, Audible, wherever else you listen. And please do share the word and tell a friend. Thanks for today, Whitney.
Whitney Lowe:
Thank you, sir. Great questions and we'll keep questioning things in our world and see where else that takes us.
Til Luchau:
See you next time.
Whitney Lowe:
Okay, sounds good.