Faculty and Staff Information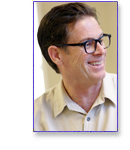 • Til Luchau is a lead instructor and the Director of Advanced-Trainings.com. With a diverse background that includes manual therapy, somatic psychology, transformative education, as well as organizational and leadership development, Til's ability to connect interdisciplinary, big-picture ideas to practical, real-world applications has made his talks, trainings, and events popular worldwide.
As a Certified Advanced Rolfer®, Til is a former faculty member and Coordinator of the Rolf Institute's Foundations of Rolfing Structural Integration program, where in the early 1990's he originated Skillful Touch Bodywork (the Rolf Institute's own training and practice modality). The author of the Advanced Myofascial Techniques textbook series (which since its first appearance in 2015, has been translated into Japanese, Korean, and Polish), his regular Myofascial Techniques column has featured in Massage & Bodywork magazine since 2009, and his articles have been published in magazines and peer-reviewed technical journals in Australia, Canada, Poland, the UK, and the USA. Formerly a resident practitioner at the Esalen Institute, Chair of the Rolf Institute's Teacher Training Committee, and Adjunct Faculty member of Naropa University's Somatic Psychology Department, he has trained thousands of practitioners in his popular courses at schools and centers in over twenty countries on six continents. His private practice is based in the Boulder area, and includes myofascial and pain-science informed manual therapy, as well as professional consulting and supervision with practitioners from around the world.
Click here for details about Til's background and work, or email him here.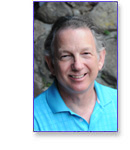 • Larry Koliha is a Certified Advanced Rolfer®, an instructor in the Rolf Institute's Foundations of Rolfing Structural Integration program, is Certified in Advanced Myofascial Techniques, and is a Lead Instructor for Advanced-Trainings.com's Advanced Myofascial Techniques series. His extremely clear, knowledgeable, and good-natured teaching style consistently delights his students. Having a talent for seeing how parts work together, Larry formerly worked in the field of mechanical analysis; combined with his emphases on sustainable body use, sensitive touch, and appropriate pacing, Larry brings a wealth of experience to his courses. Larry practices in the Raleigh/Durham area in North Carolina. Email him here.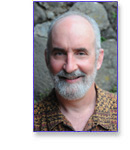 • George Sullivan is a Certified Advanced Rolfer®, and is a Lead Instructor for Advanced-Trainings.com's Advanced Myofascial Techniques series. George's background as a black-belt Aikido instructor; his keen interest in Anatomy and proper body mechanics; as well as his skill, specificity, and sensitivity of touch, all inform his extremely competent instruction. His teaching is especially noteworthy for its depth, subtly, clarity, and easygoing approach. He lives and practices in Olympia, WA. Email him here.
Watch George talking about Advanced Myofascial Techniques here.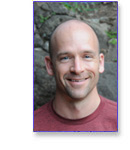 • Chris Pohowsky is a Certified Rolfer®, and is a Lead Instructor for Advanced-Trainings.com's Advanced Myofascial Techniques series. Chris is passionate about competitive cycling, running, climbing, kayaking and yoga; his outdoor athletic pursuits go hand in hand with a strong interest in personal well-being and injury prevention. Chris' particular talent lies in fostering a cooperative, enjoyable, and focused learning environment in his seminars, and he takes pride in offering workshop participants a solid foundational experience from which to develop their own work. Chris has a full-time private practice in Blacksburg, Virginia, where he is on the faculty of Blue Ridge School of Massage and Yoga. Email him here.
Watch Chris coteaching with Til Luchau here.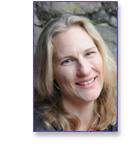 • Bethany Ward is a Certified Advanced Rolfer®, Rolf Movement® Practitioner, a faculty member at the Rolf Institute® of Structural Integration, president of the Ida P. Rolf Research Foundation, and a Lead Instructor for Advanced-Trainings.com's Advanced Myofascial Techniques series. Her articles on the practical implications of fascial research have been published in the Structural Integration Journal, the International Association of Structural Integration Yearbook, Massage Magazine, and elsewhere. As an instructor, Bethany is adept at making complex ideas understandable, relevant, and accessible to a wide variety of learning styles. Bethany's full-time private practice (ActionPotential, Inc.) is based in Durham, NC. Email her here.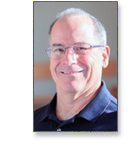 • Bruce Nelson is a Certified Rolfer®, a Berry Method® Practitioner, a Reiki Master, is Level II Certified in Advanced Myofascial Techniques, and is an Instructor for Advanced-Trainings.com's Advanced Myofascial Techniques series. Bruce is known for a keen focus on overall wellness, and for his clear, compassionate, and community-minded teaching style. As a person, practitioner and teacher, he describes himself as a holistic adventure-seeking student of the world. He has been a participant, fundraiser, and coach with Leukemia Lymphoma Society since 2003. He lives and practices in the greater Anchorage, Alaska area. Email him here.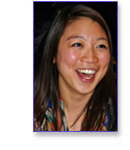 • Tiffanie Kung is the Customer Service Coordinator at Advanced-Trainings.com. Tiffanie is often the first one to respond to your email and phone requests. She handles registration, records requests, and generally helps make sure customers' and sponsors' experiences with us are easy, enjoyable, and rewarding. She grew up in Austin, Texas, but Boulder, Colorado is now her hometown. She is an avid skier, backpacker, painter and dog-lover with a knack for logistics and problem solving. Email her here.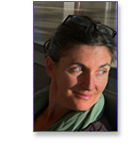 • Loretta Carridan Luchau MA LPCC NCC RMT, besides her occassional administrative work here at Advanced-Trainings.com, has over 30 years experience practicing and teaching body-centered therapies with clients and students of all ages. She has taught in the USA, Europe, and in Asia, and for some years was a faculty member at the Boulder College of Massage Therapy. Her background includes numerous forms of bodywork and body-centered psychotherapies (Hakomi Integrative Somatics, Integrative Body Psychotherapies, Gestalt, DBT, etc.). She is an Approved Provider for Advanced-Trainings.com's Advanced Myofascial Techniques Certification Program, and holds degrees in Transpersonal and Humanistic Psychology from Naropa University and in Clinical Counseling from the University of Northern Colorado. Email her here.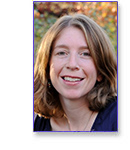 • Jill Ziegenfuss is the Schedule Coordinator at Advanced-Trainings.com. Having worked in information technology as project manager, team lead, customer support and developer, Jill works diligently in the background to keep things running smoothly, streamlining the processes between technology and the customer at Advanced-Trainings.com. Originally from Minnesota, she enjoys spending time in the beautiful Colorado weather and mountains. In her free time, Jill enjoys running, hiking in the mountains, yoga, mountain biking and downhill skiing. Email her here.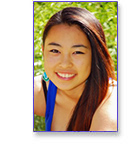 • Meigan Potter is the Shipper at Advanced-Trainings.com. She's hard working, loves being outside if she's hiking, biking, long-boarding or hanging out with friends. She is a Senior at Boulder High School. Email her here.

Associated Teachers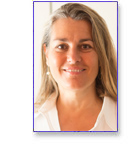 • Bibiana Badenes is an influential somatic educator from Benicasim, Spain, where she oversees an innovative body-mind rehabilitation program for rheumatoid arthritis patients; directs the BodyWisdom series of conferences; and is the head of Kinesis, a somatic therapy clinic. Trained as both a Physical Therapist and an Advanced Certified Rolfer®, Bibi is an inspiring teacher with an unparalleled skillset.

Bibi is a featured instructor in the "Myofascia and Movement" courses with Til Luchau, including the 2018 'Somatic Pilgrimage' on the Camino de Santiago in Spain. Watch a short video about Bibi's work here.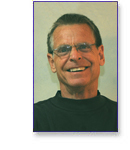 • Art Riggs is a Certified Advanced Rolfer® and massage therapist who has been teaching bodywork since 1988. He has conducted numerous workshops for health spas and medical professionals in addition to assisting in Rolf Institute trainings. A committed, high-level athlete and previous ultra-marathon participant, Art has worked with Olympic athletes, professional football and basketball players, and professional dancers and musicians. Currently, his teaching and the practice of working with the general population to provide body-awareness and ease in everyday living, remain the most gratifying aspect of his work.

Art is the author of the popular DEEP TISSUE MASSAGE DVDs and manual, and was a featured instructor at the 2011 Myofascial Retreat in Costa Rica.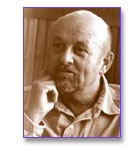 • Jan Sultan's initial encounter with Ida Rolf was in 1967 as her client. In 1969 he trained under her, and after having assisted several classes, was invited by Dr. Rolf to become an instructor in 1975. He feels strongly that his responsibility as an instructor goes beyond simply passing on what he was taught, to include the refinement and further development of the ideas and methodology of manual therapy. Jan practices in Los Angeles, CA, and teaches basic classes, continuing education, and advanced classes for the Rolf Institute, plus outreach training for other professionals.

Jan teaches the STRUCTURAL BIOMECHANICS and PATTERN RECOGNITION Distance Courses for Advanced-Trainings.com.