Welcome! 
Then return to this page to continue.

Welcome to your Course Navigator!
Tip: Bookmark this page now for quick access to your all of your course's materials and links.
• Read over the course info below, then have a look around (click on any Lesson to expand it).
• More content will be added before each sequence begins.
• Watch your email for announcements.
Course Overview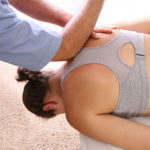 Format: online self-paced course with live meetings
Time required: about 16 hours, plus optional elements
Credits: (16) NCBTMB (pending), (2) CAMT Core (details below)
Elements

4 video lesson sequences (about 3 hours total)
4 quizzes (10-25 min each, 15 questions total, open book)
4 faculty led small-group meetings
1 supervised practice period
4 movement classes (optional)
Recommended readings and recordings (optional)
Brief self-evaluation and learning summary (15-30 min)
Instructions
Click on each Sequence to open it; then: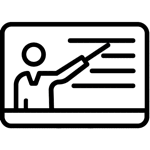 Watch the Lecture video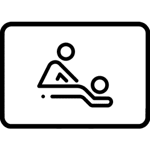 Watch or follow along with the Technique video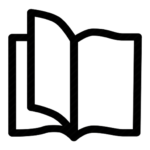 Read the recommended chapters


Practice the techniques, complete the recommended movement lessons


Note questions and insights in the Comments, your Small Group, or the Forum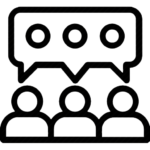 Bring your questions to your faculty-led live Small Group meeting


Complete the quiz (and the final learning summary).
"Recommended" items enhance your learning and skill, but are not required for course credit.
Materials:
CE/CPD Credit:
The course Orientation will be available by recording, but live attendance at (4) Small Groups and (1) Practice Period is required for credit (since those meetings are not recorded.) If you need to miss any of those meetings but want course credit, your make-up options include (must be completed by your course's documentation deadline, and an administrative or instructor fee may apply):

You can request access to a maximum of one Small Group or Practice Period meeting with a different cohort (space-available basis);

And/or, a

maximum of one Small Group can be made up via a written or video assignment;
And/or, you can arrange for a private mentoring session with an instructor to go over the missed material.

CAMT: Live attendance earns 2 CAMT Core credits. Approval for NCBTMB 16 credits has been applied for and is pending. This course may also earn other types of CE credit, but be sure to confirm eligibility with your agency or association.
A minimum score of 70% on each quiz is required for course credit. You will have a chance to review your answers and retake each quiz a limited number of times.
An official Certificate documenting your credits will be awarded based on satisfactory completion of required items.
Deadline: all required items must be satisfactorily completed within 2 weeks of course completion (by June 28, 2023). A fee applies for later completion, if credit is still available. Once completed, your credits and certificate will continue to be available on your Learner Dashboard, as they normally are.
Course Content